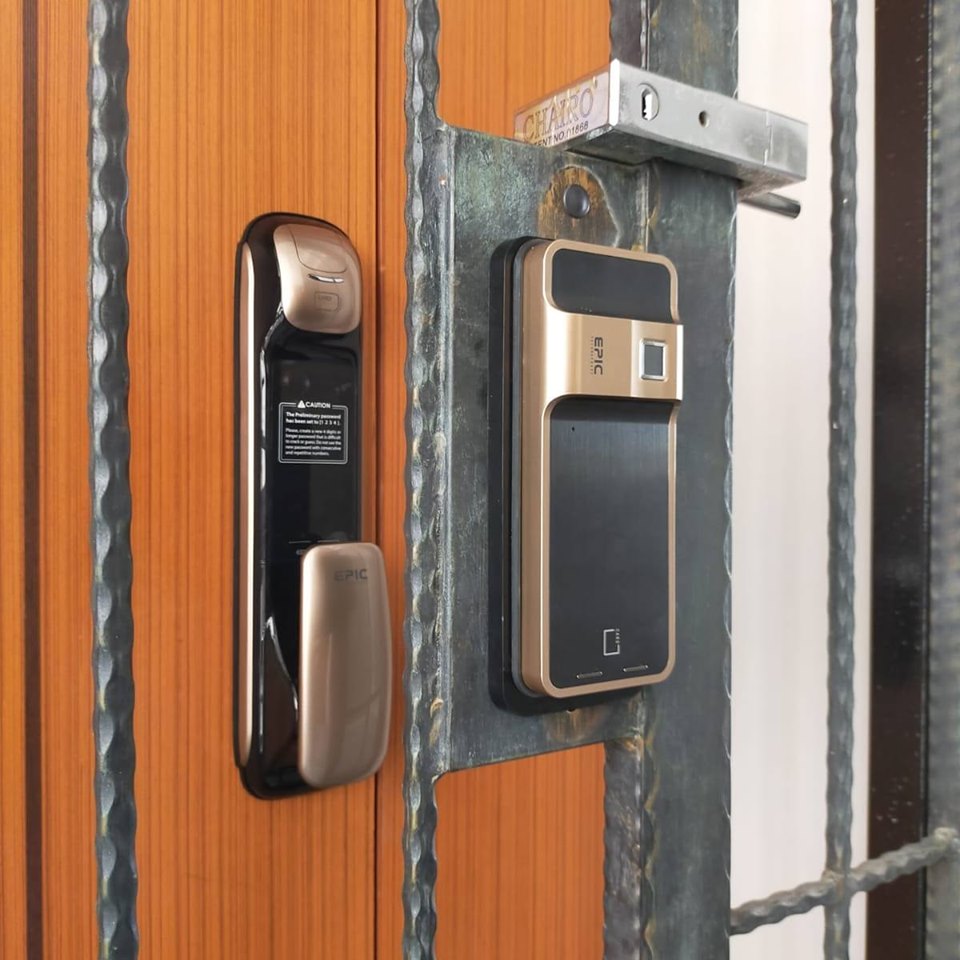 In 2019,
Designer Push Pull Digital Lock ( Round + Satin Gold)
EPIC 5G Push Pull Digital Lock in Satin Gold is the latest Smartphone Push Pull Digital Lock in Singapore
Besides the traditional digital lock with almost similar design,
EPIC 5G Push Pull Digital Lock have curve all the sharp edges and corners to make this lock look round and classy
EPIC 5G Push Pull Digital Lock can matches any black or white marble HDB Main Door Perfectly
Functions & Features
100 Fingerprint
Up to 20 Cards
1 Master Password
1 User Password (One time Password send remotely)
2 Mechanical keys
Bluetooth
WI-FI (Optional)
Unique Selling Point
EPIC 5G Push Pull Digital Lock was develop by a Korean designer which was adopt to develop some of the Samsung digital lock in the past
Also the satin gold pearl paint is glossy and smooth surface for you to experience the ultimate ease of push when force is applied to the curve handle
None of the digital lock in the market besides Samsung have this curve push pull handle with this luxurious color in place
Lastly it can link to the smartphone mobile app which allows you to unlock using bluetooth or WI-FI
1+2 Years Warranty (3 Years Mobile App Support)
First year would be full warranty, 2nd and third year for parts warranty subjected to $80 transportation
However, our mobile application have a server themselves, therefore if you face any difficulty in the mobile app, our Korea partner will be able to assist you
Unlike other smartphone digital lock. Our Digital Lock connects the bluetooth through your mobile data 4G / 5G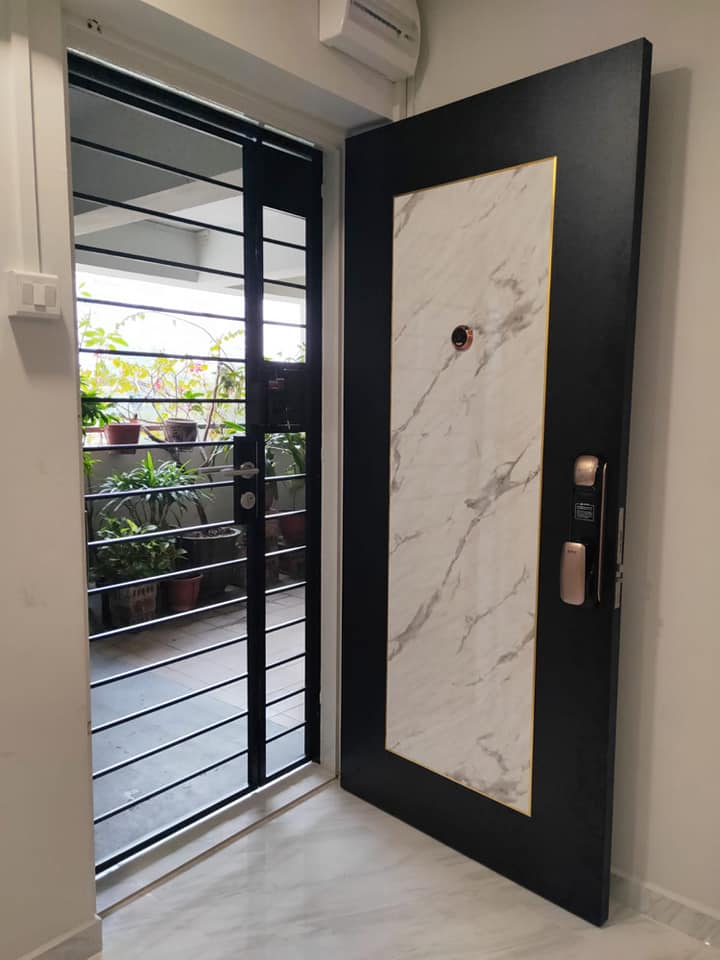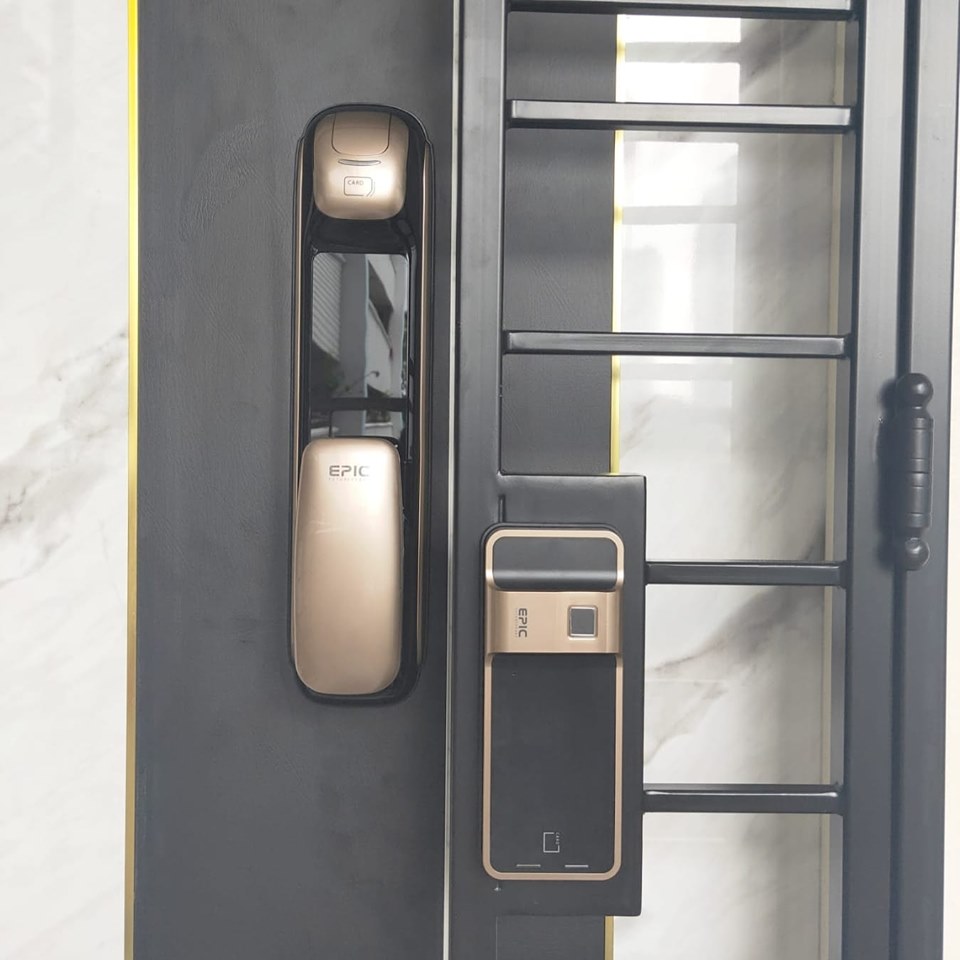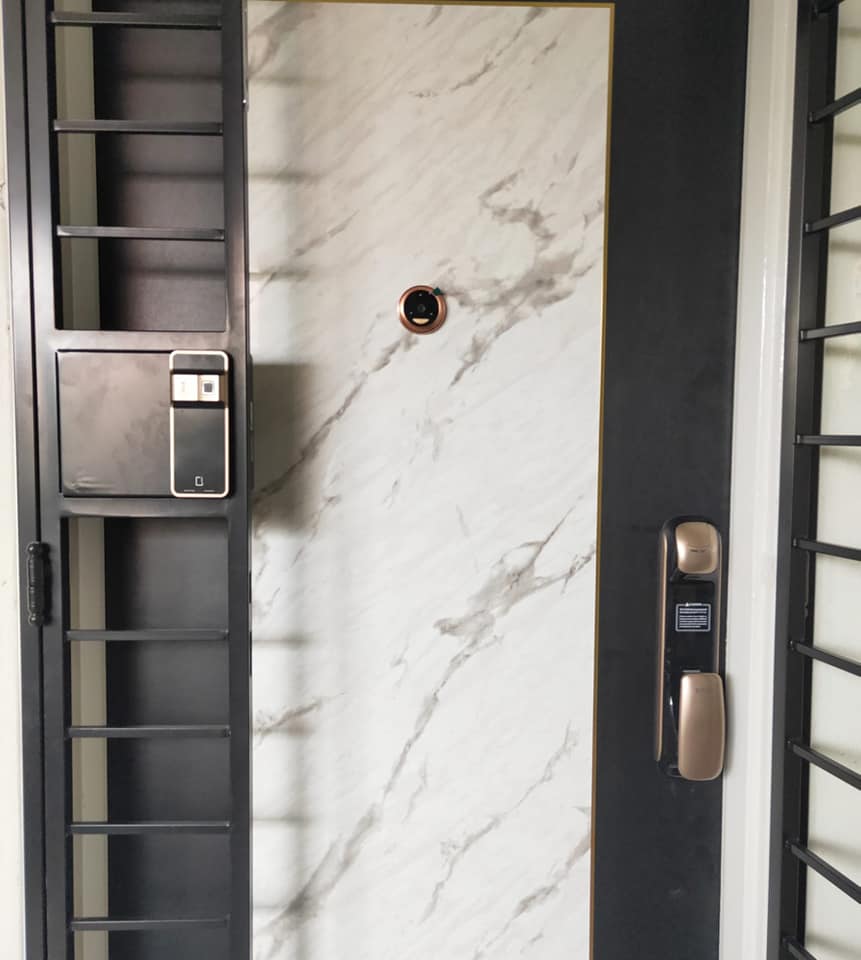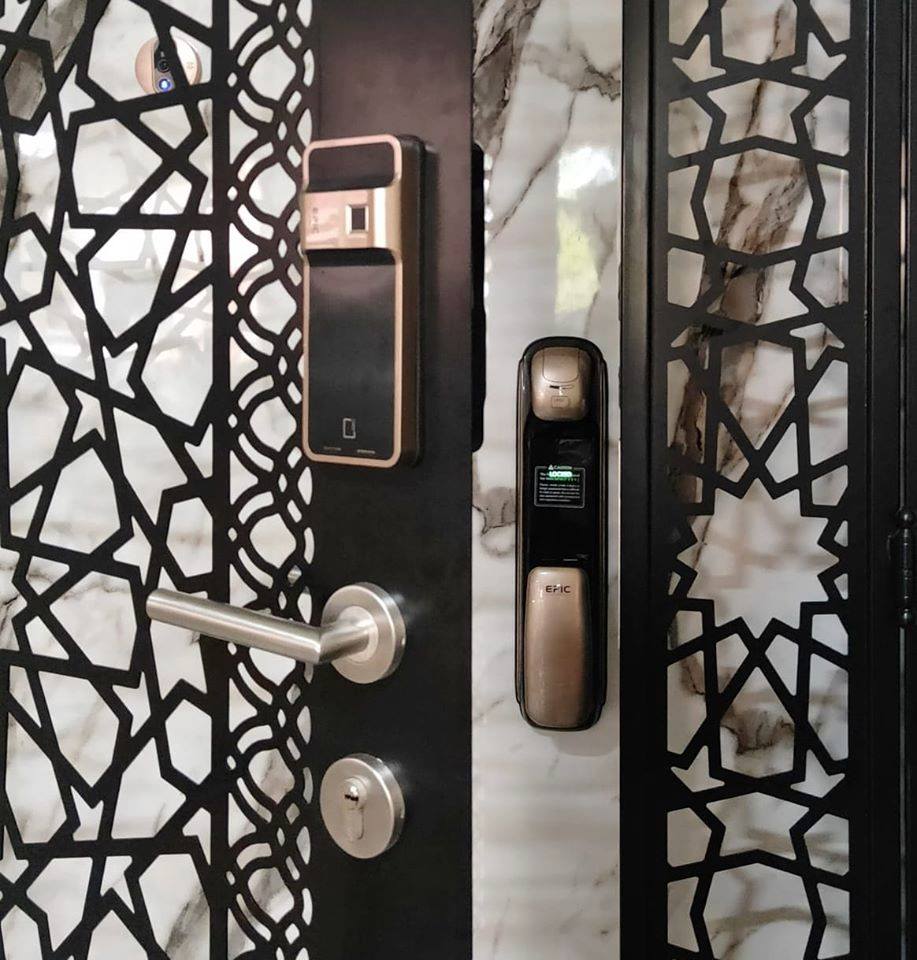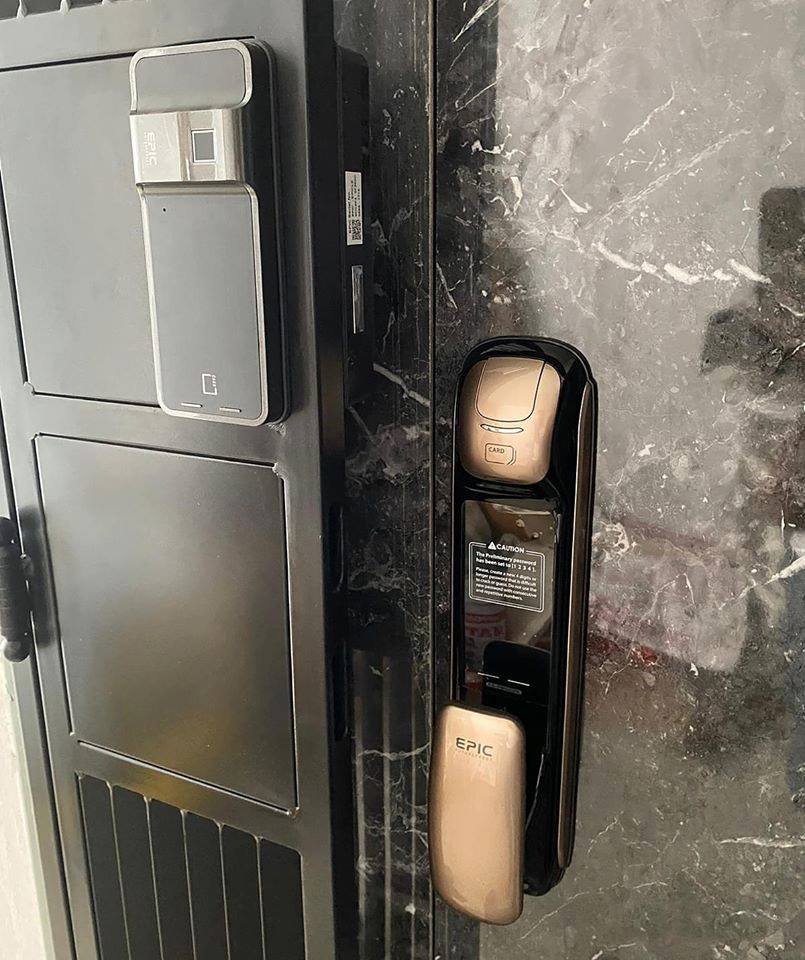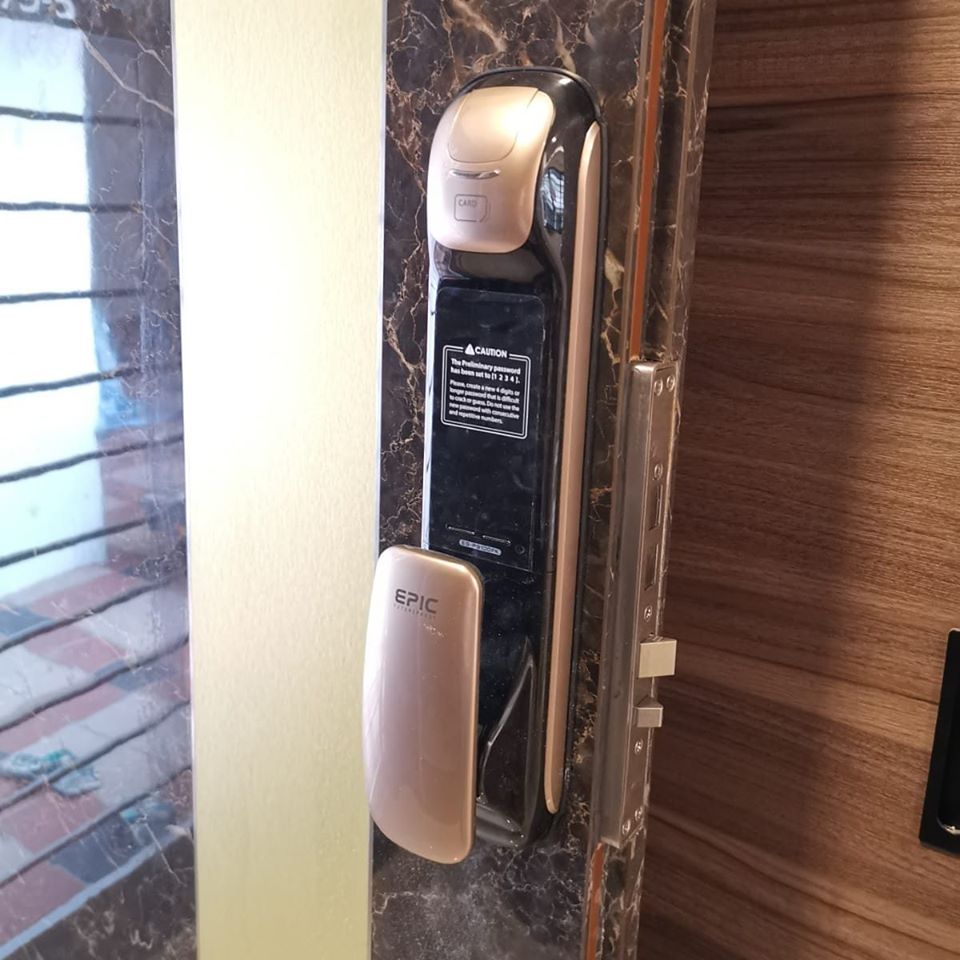 Matches Well with Interior Designer Main Door
When you purchase a brand new designer HDB Main Door from My Digital Lock
This luxurious and elegant digital lock can matches well with all types of door colors
Unlike the traditional black which is boring and almost identical with the rest
This digital lock brings in style with modern design, also it can be unlock using bluetooth or WI-FI

Unlock EPIC 5G Digital Lock using Smartphone
Most of the time, when you enter your home, all you need is to scan the fingerprint, card or key in pin number to unlock
However some of times, you will be away from home, therefore you can give access to the delivery man, house keeper, relative or guest
By sending a guest key with time zone features, indicating the specific date and time
After they unlock, you will receive a push message or notification
The time attendance can be downloaded through desktop.
Otherwise Unlock using WI-FI by adding $50 to Wi-Fi Bridge
Note: The Wi-FI Bridge depend on your Wi-FI Strength and speed.
IF unable to connect relocate the Wi-FI Bridge to other location and it should work