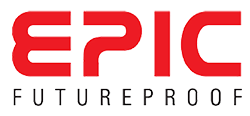 EPIC 7G Designer Smartphone Lock
The Most Luxurious Digital Lock in 2023
Recommended by Benz Hui


(Famous Hong Kong Movie Star)
EPIC 7G Designer smartphone lock is the first made in Korea digital lock that comes in leather print and 5 seasonal colors (design in Japan)
Which allows you to mix and match any type of HDB Fire Rated Laminate Main door and HDB mild steel gate to build the nicest HDB or condo enterance in Singapore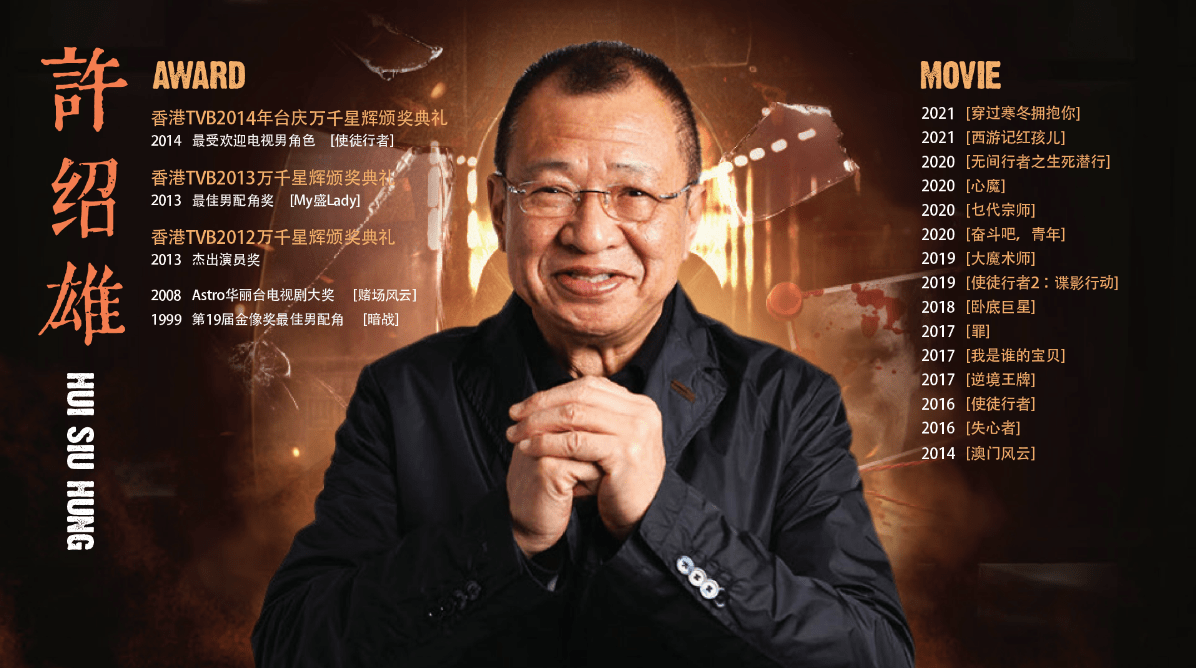 The 1st Digital Lock Movie 2023 in ASIA By My Digital Lock
The Locksmith will be featured with Hong Kong, CHINA and Malaysia Film makers to showcase the beauty of EPIC 7G Designer smartphone digital lock in this movie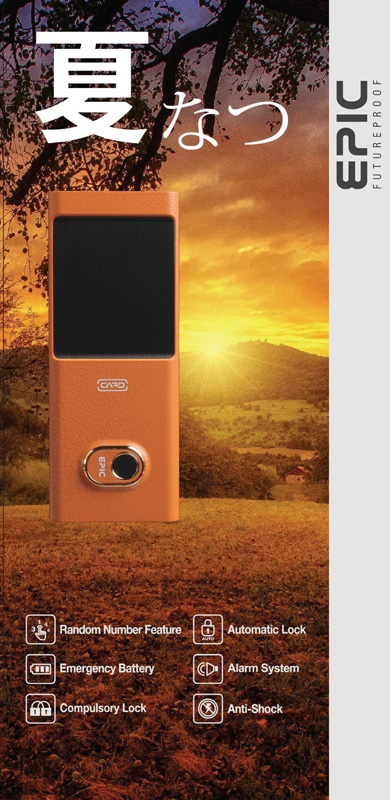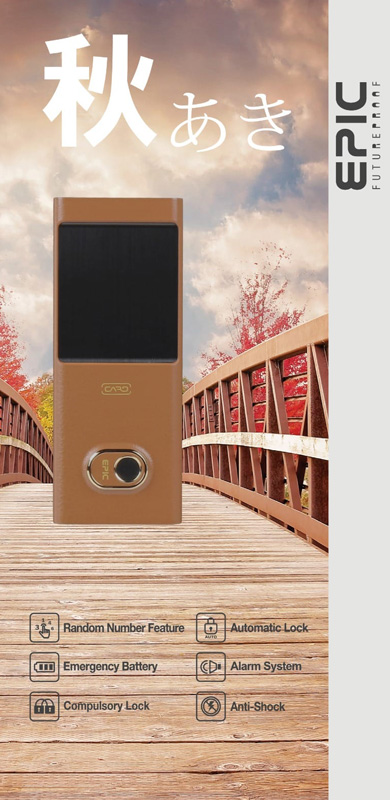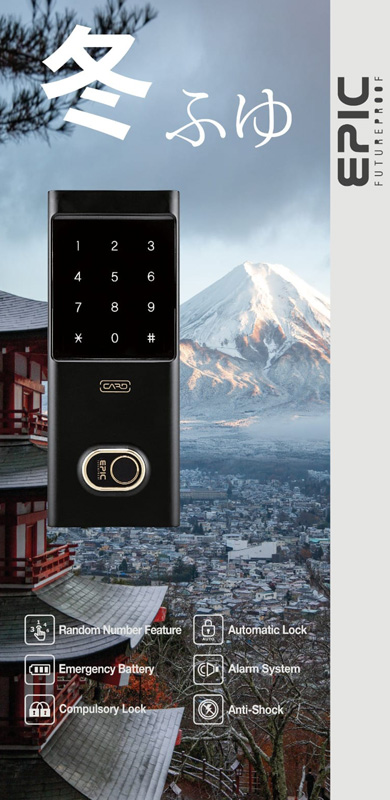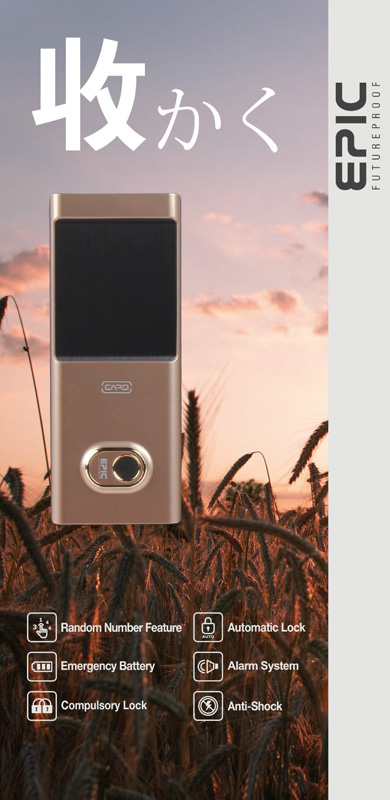 EPIC 7G Digital Lock in Branded Colour with Leather Print
In 2023, EPIC have broken the traditional trend of digital lock and bring life style and fashion to your door step
Nobody believes that a digital lock, door or gate can become so stylish therefore we are going to change the world this year
It took Japan 5 years to develop EPIC 7G Designer Smart lock, now you can own them today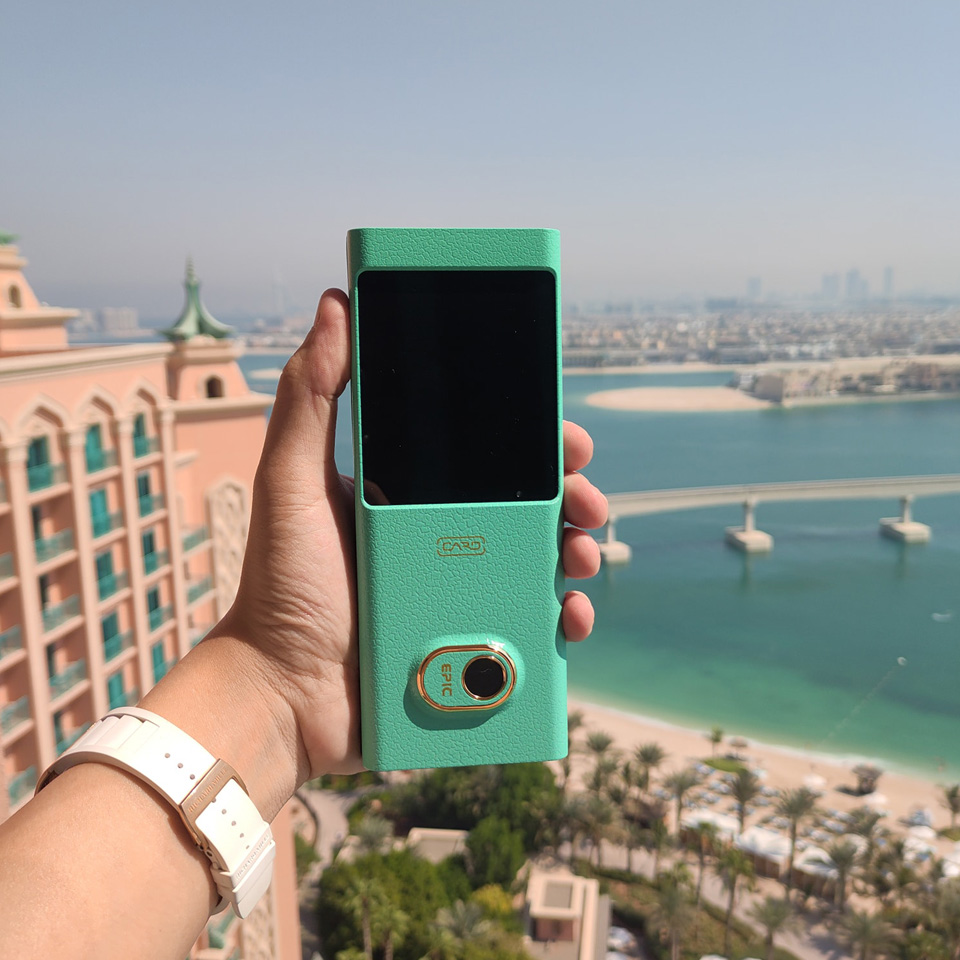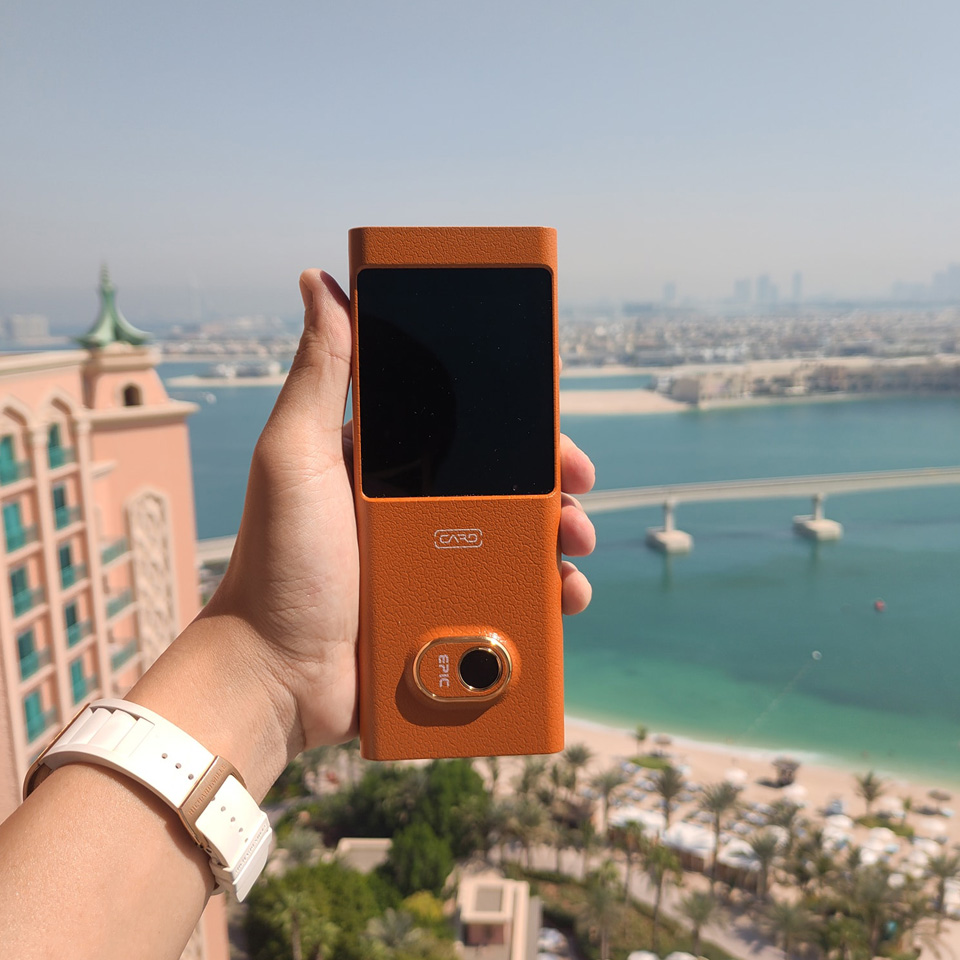 Enhance the Beauty Under the Sunlight
Under the sunlight or room light, you can see the leather print on the surface which makes the EPIC 7G digital lock look luxurious unlike the rest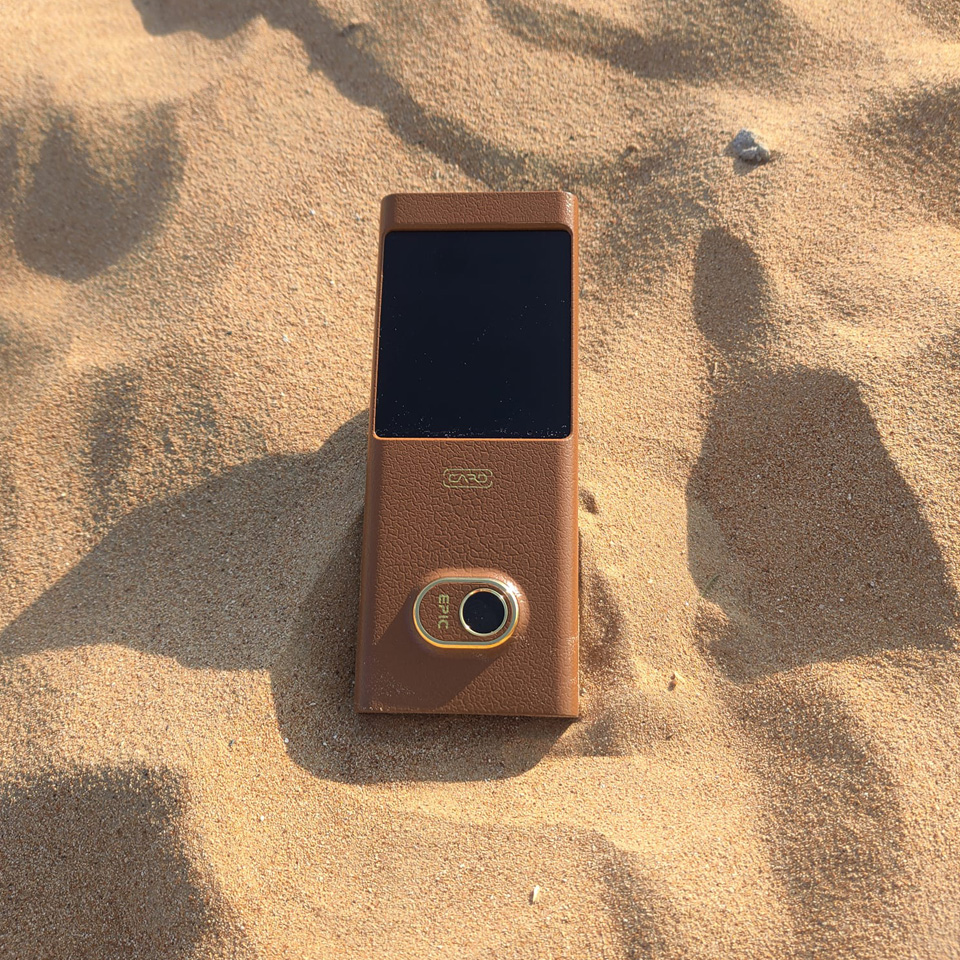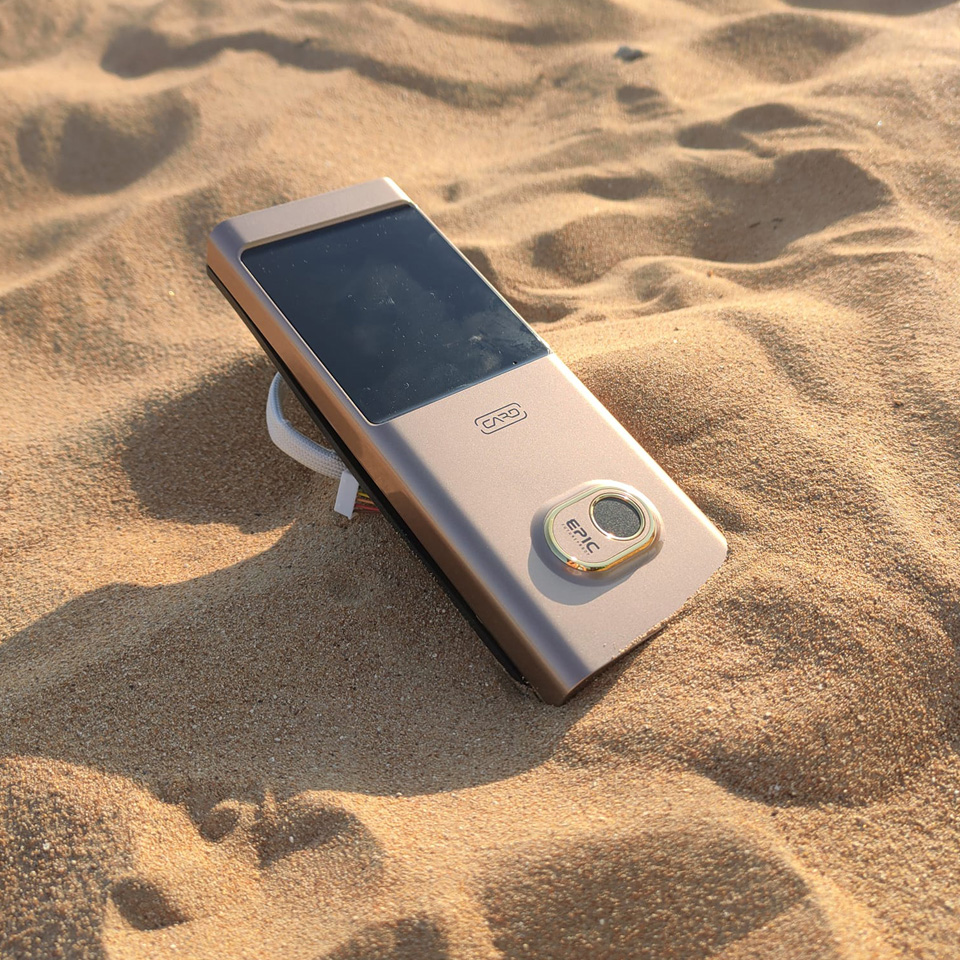 EPIC 7G Digital Door Lock in Harvest Gold
Amongst the 4 season, the most important period will be the time to harvest
The harvest gold chooses the wheat colour, and this colour represent a fruitful outcome for every hardwork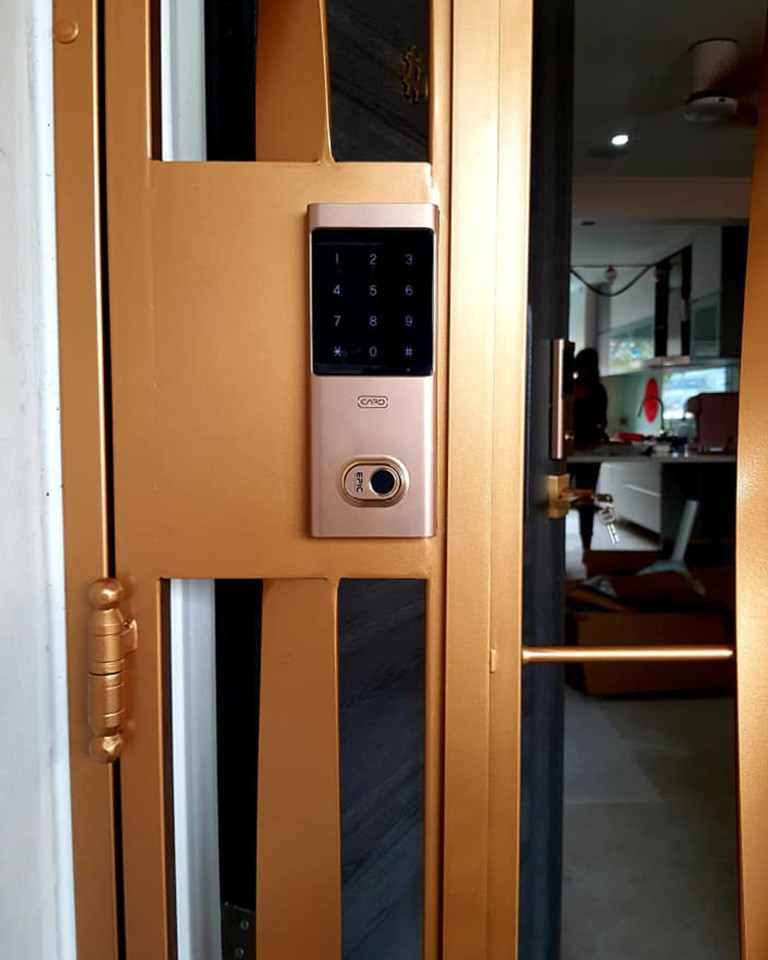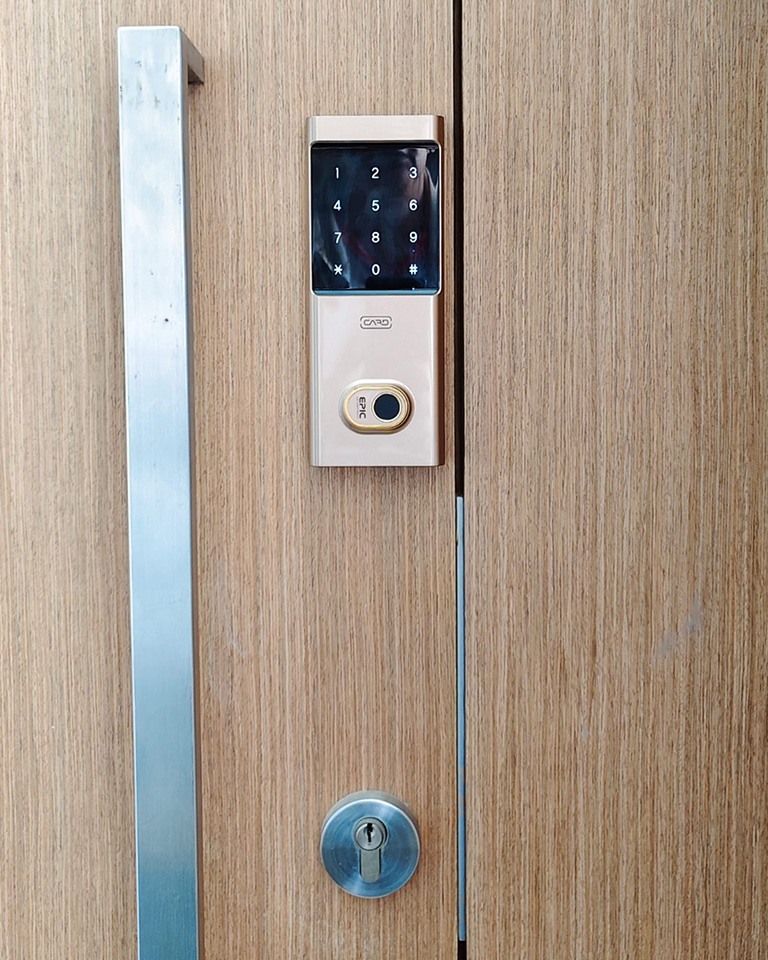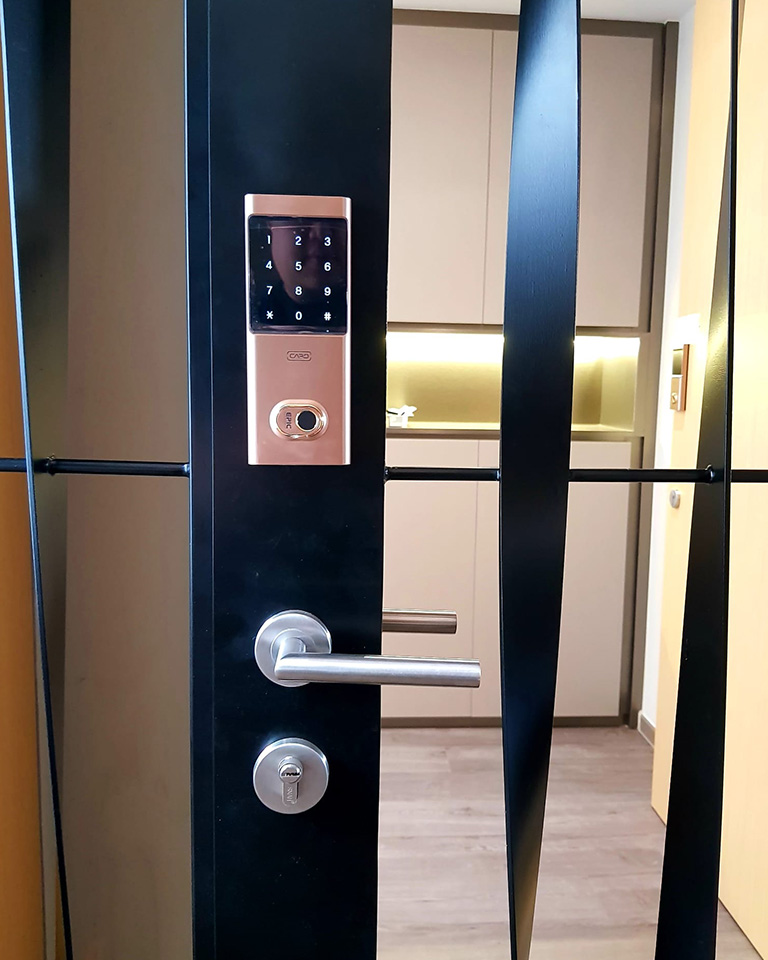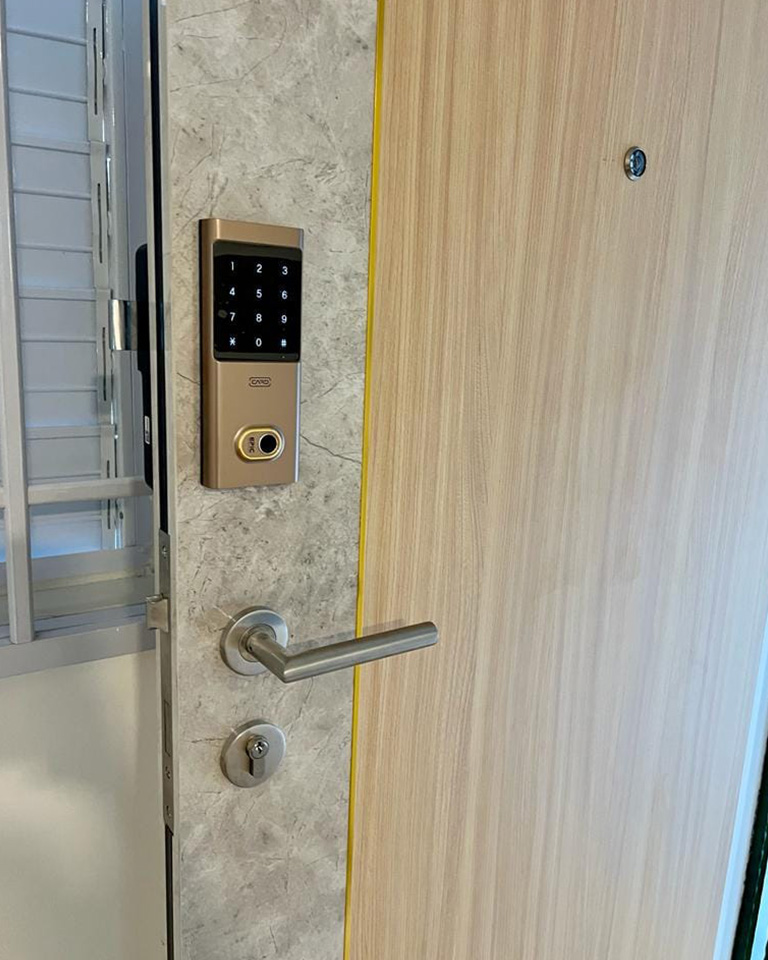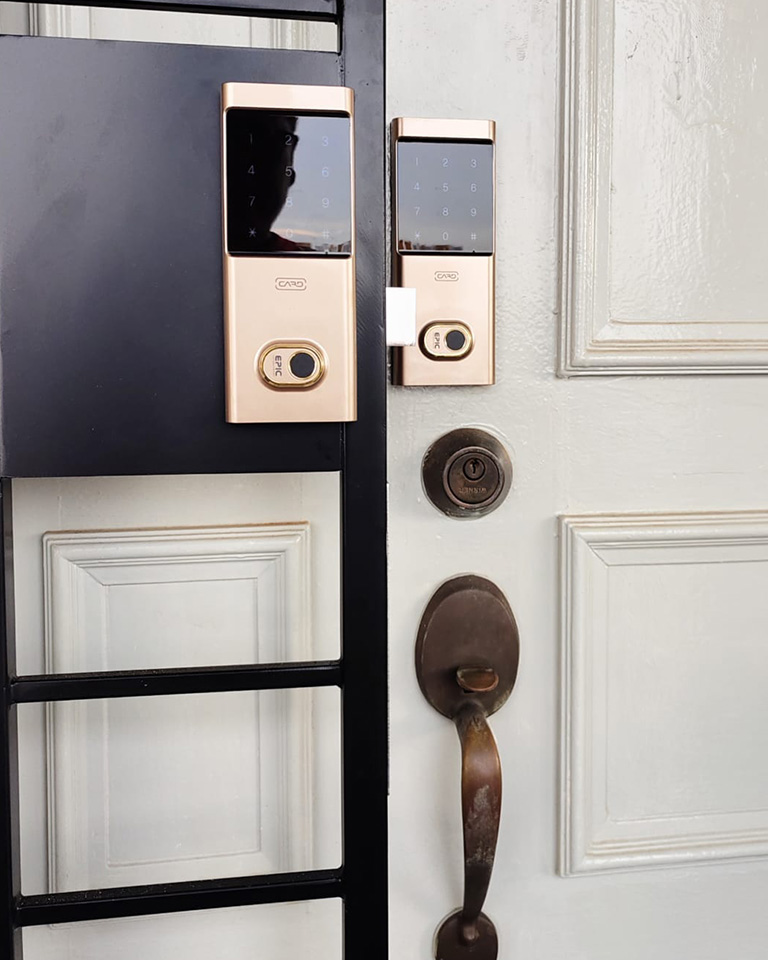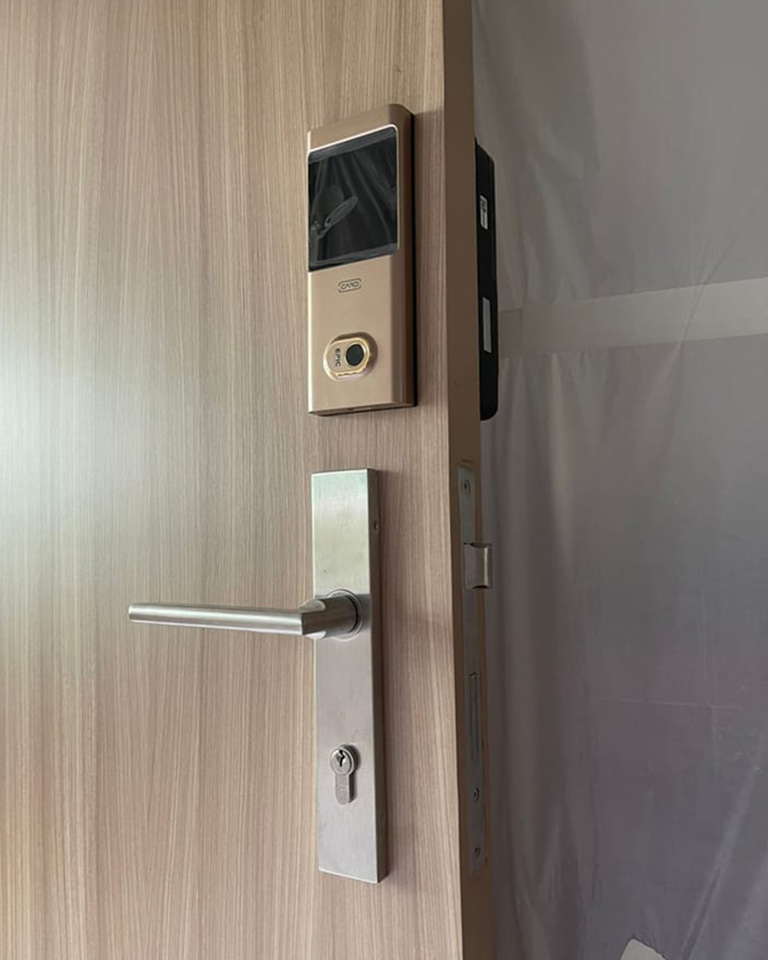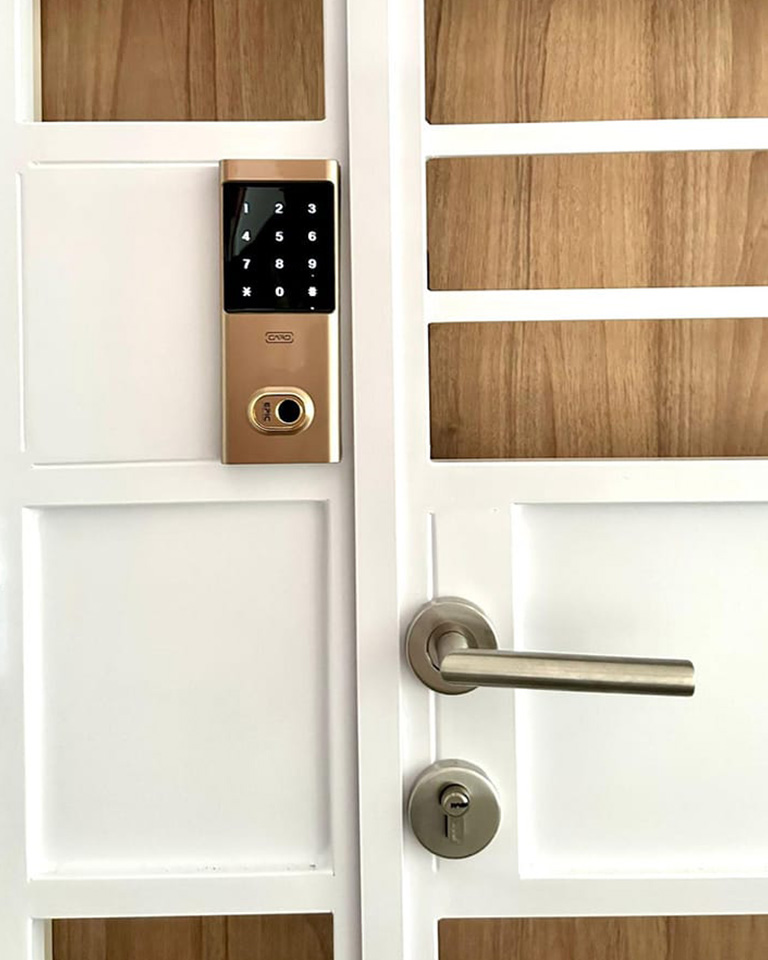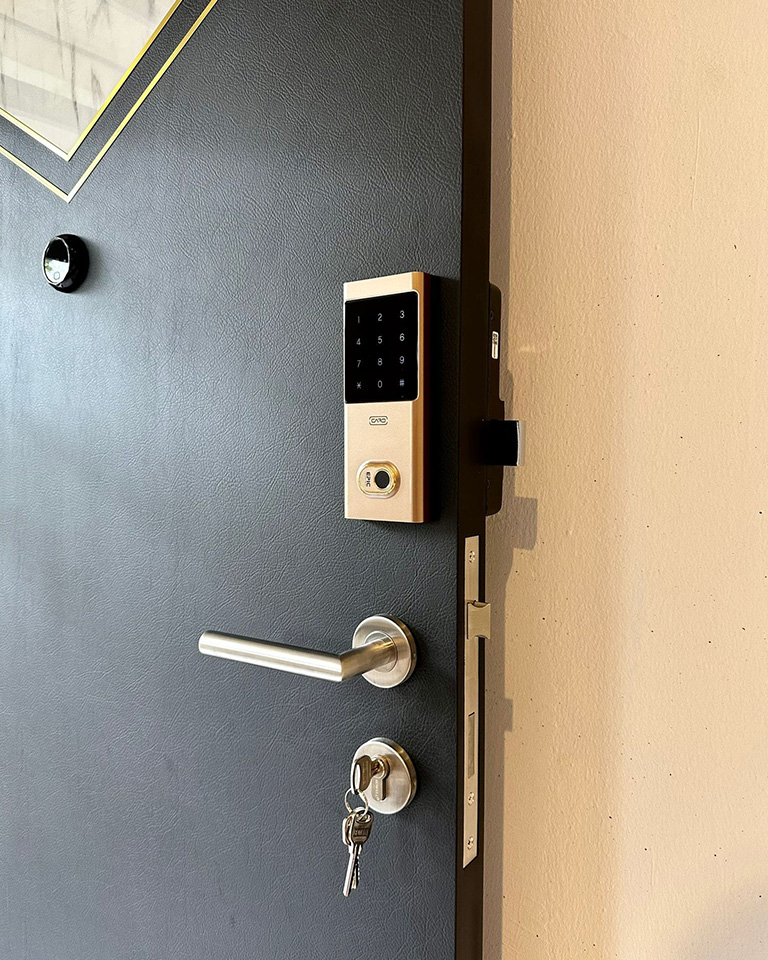 EPIC 7G Digital Door Lock in Tiffany Blue (Spring)

If you are looking for a colour that is exclusive, tiffany blue is a top choice to defferentiate amongst the rest
Spring represent the beginning of every chapter
It fitted well, when you are getting a new HDB fire rated laminate main door from us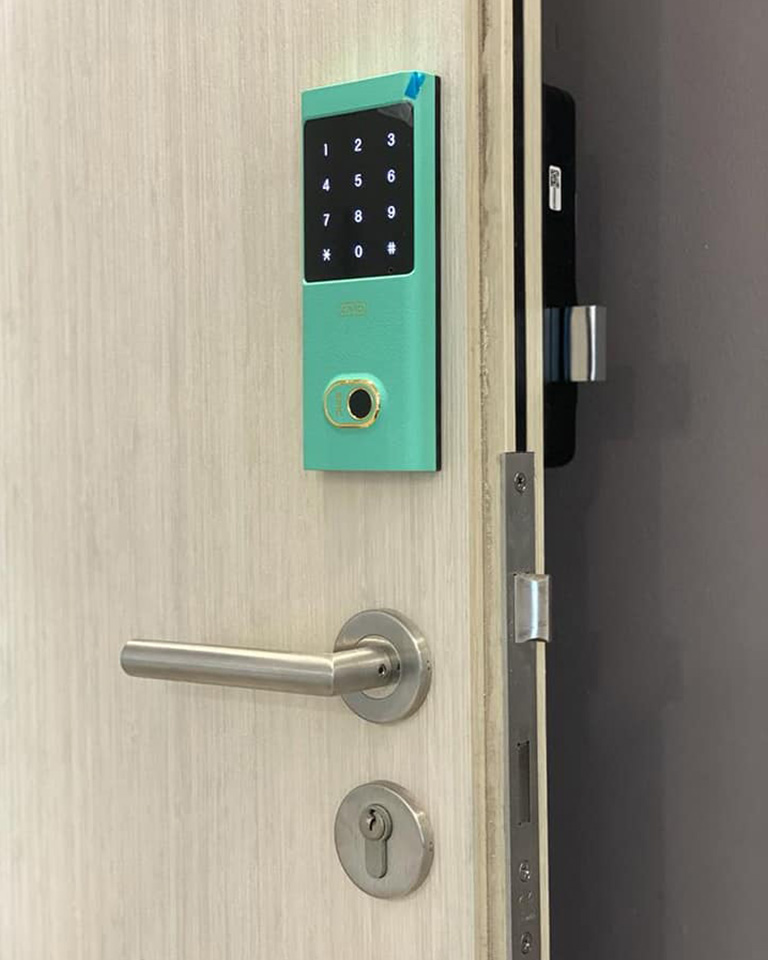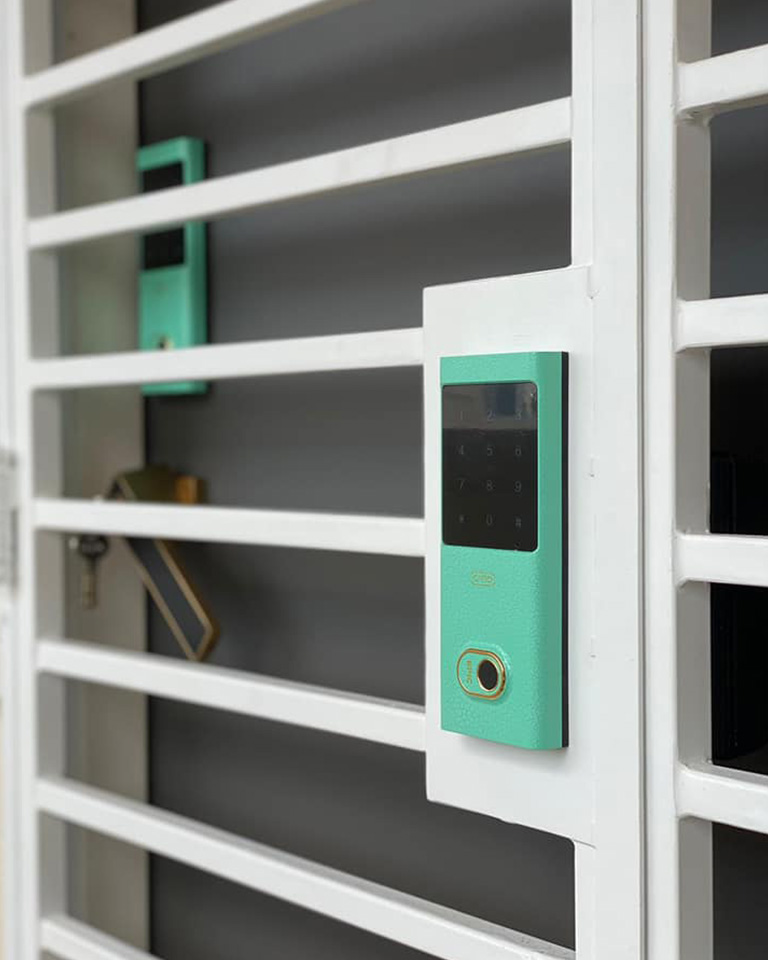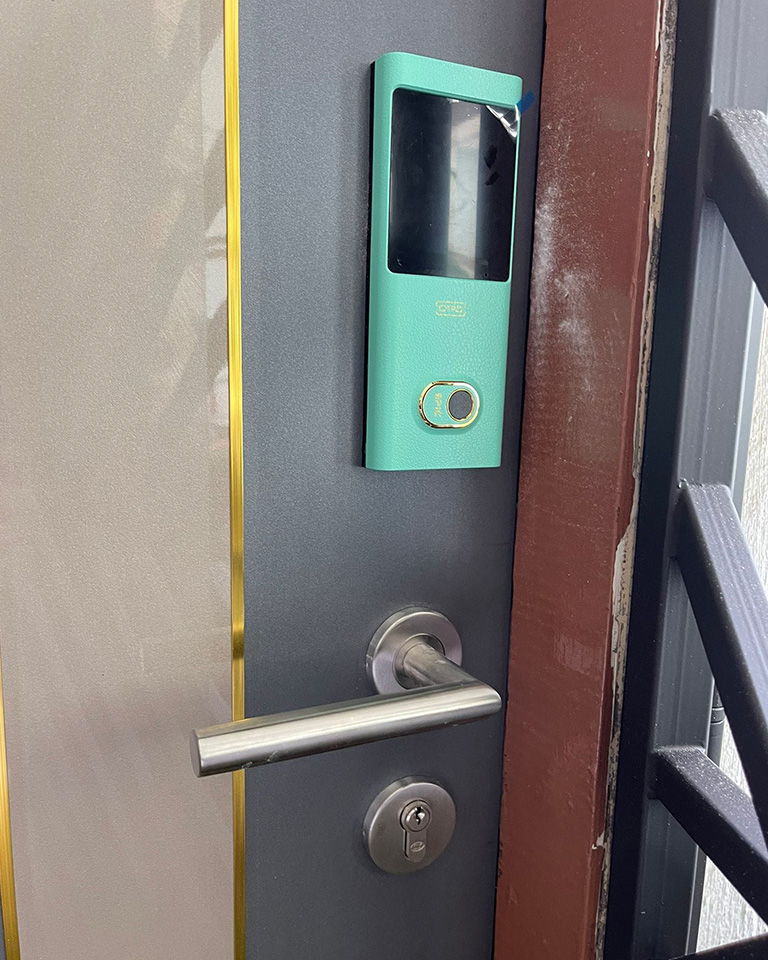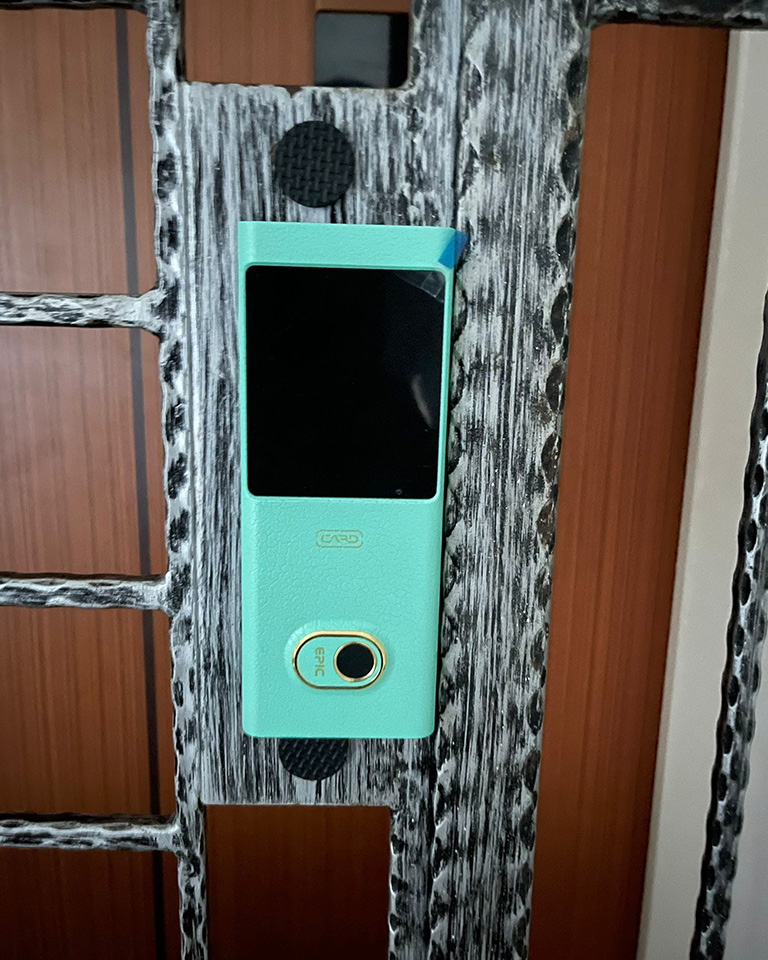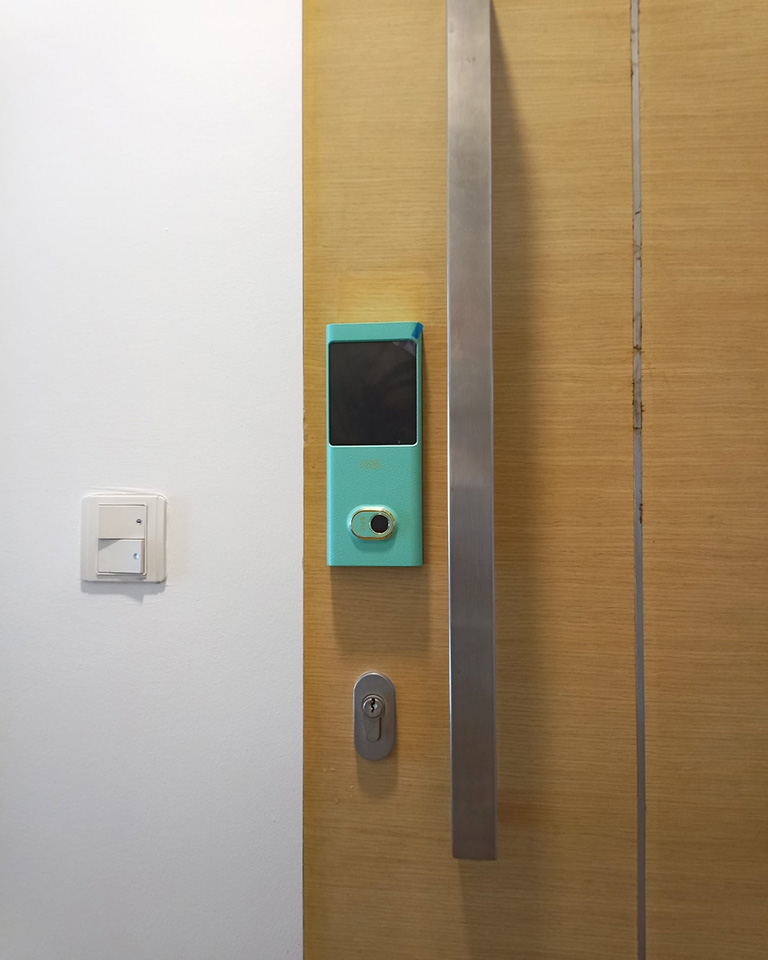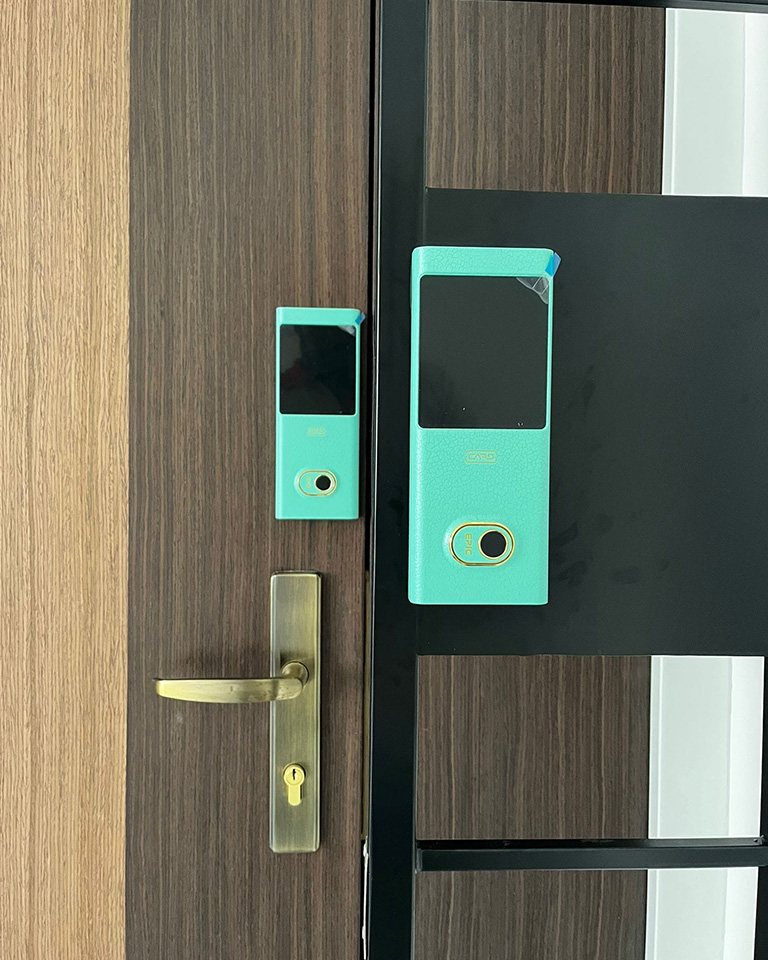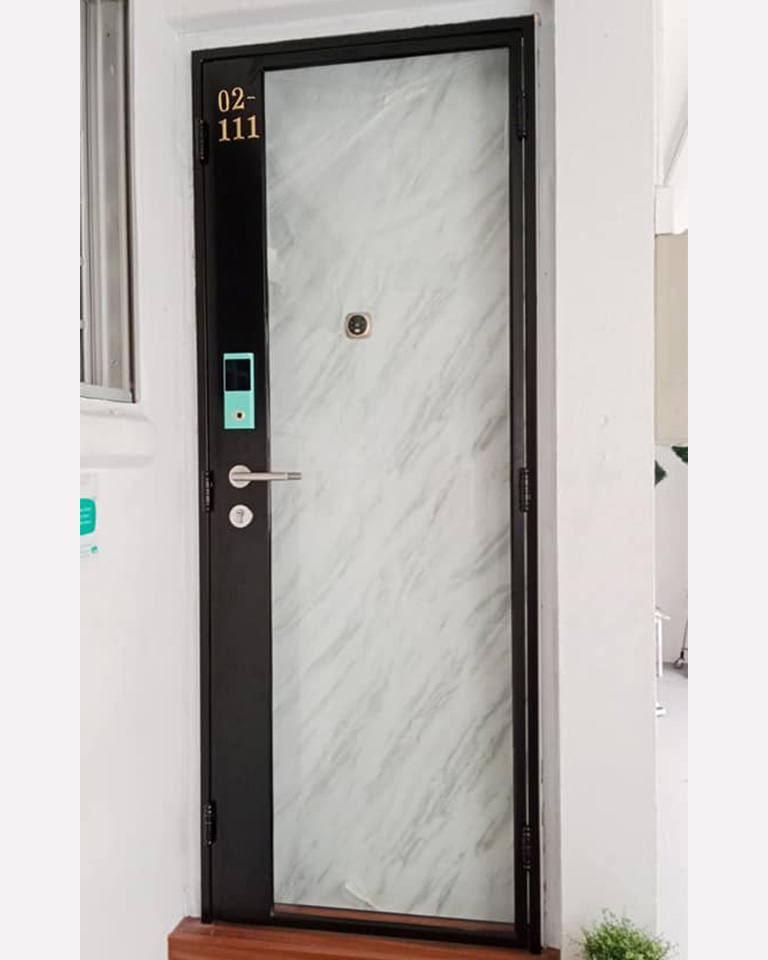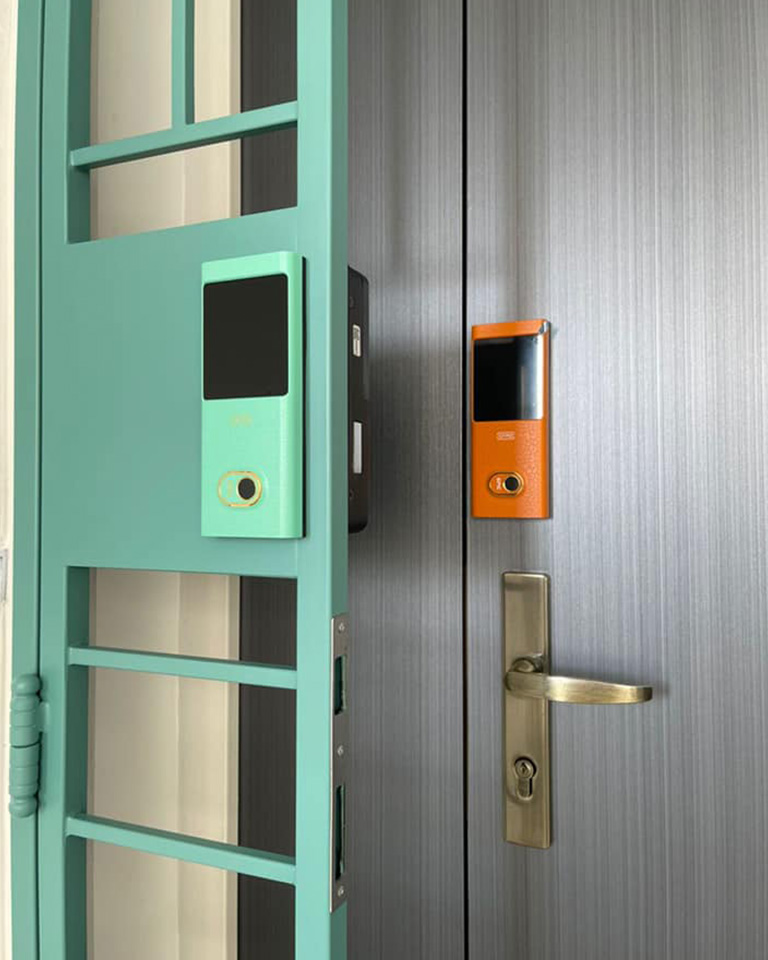 EPIC 7G Digital Door Lock in Summer Orange
Orange and gold combination is often select for branded belt or bag. Therefore we have added leather print onto the EPIC 7G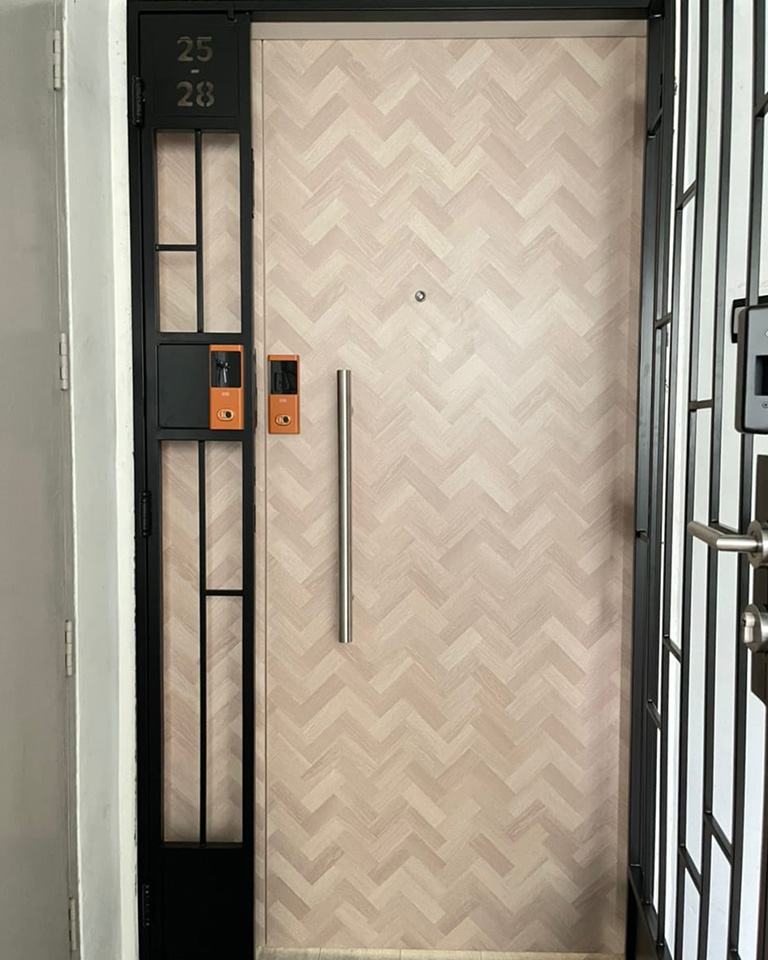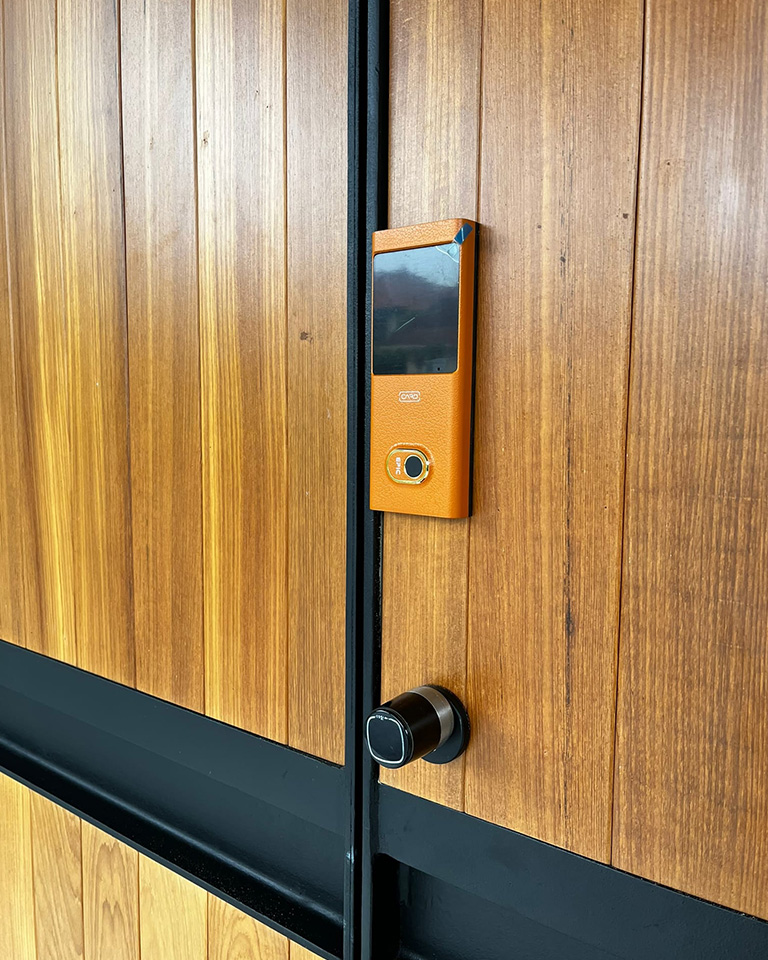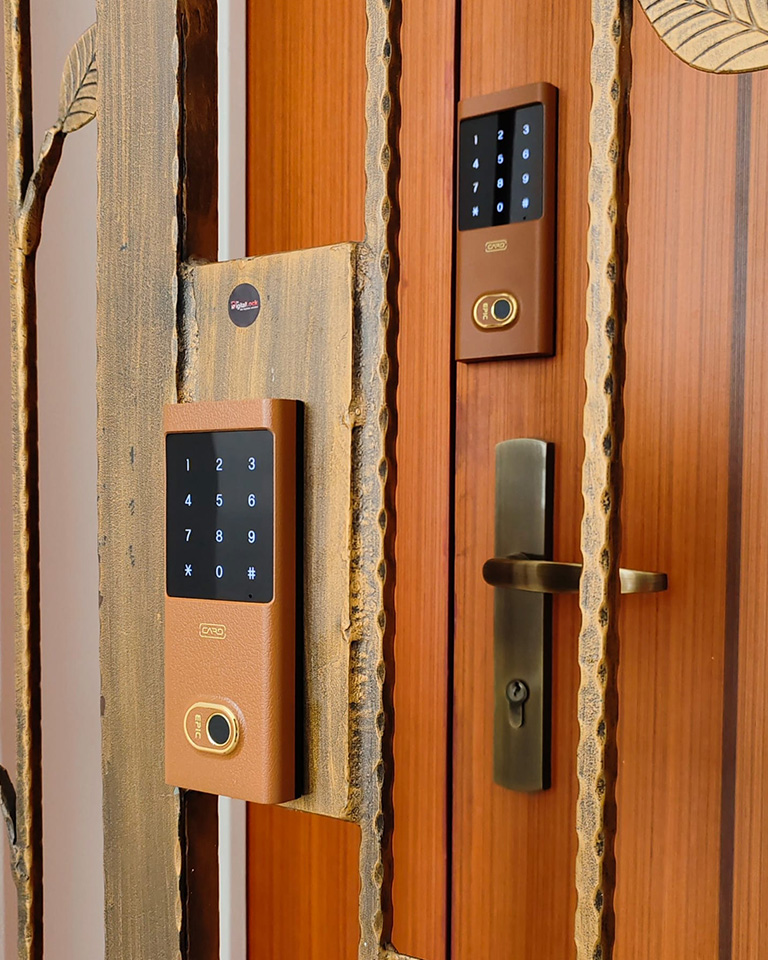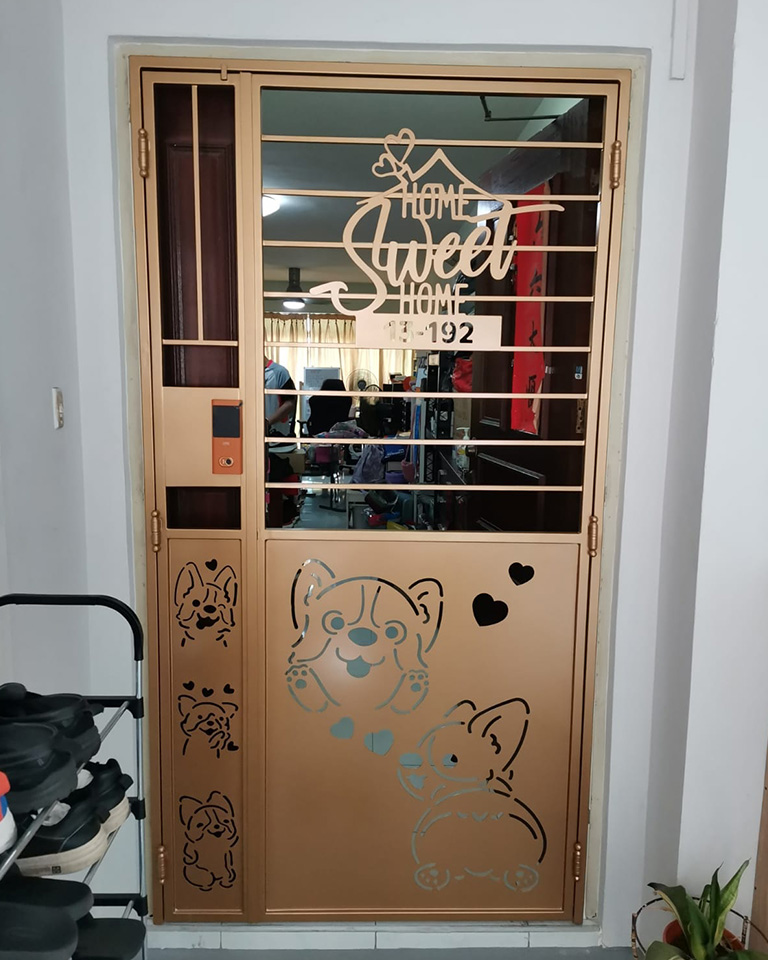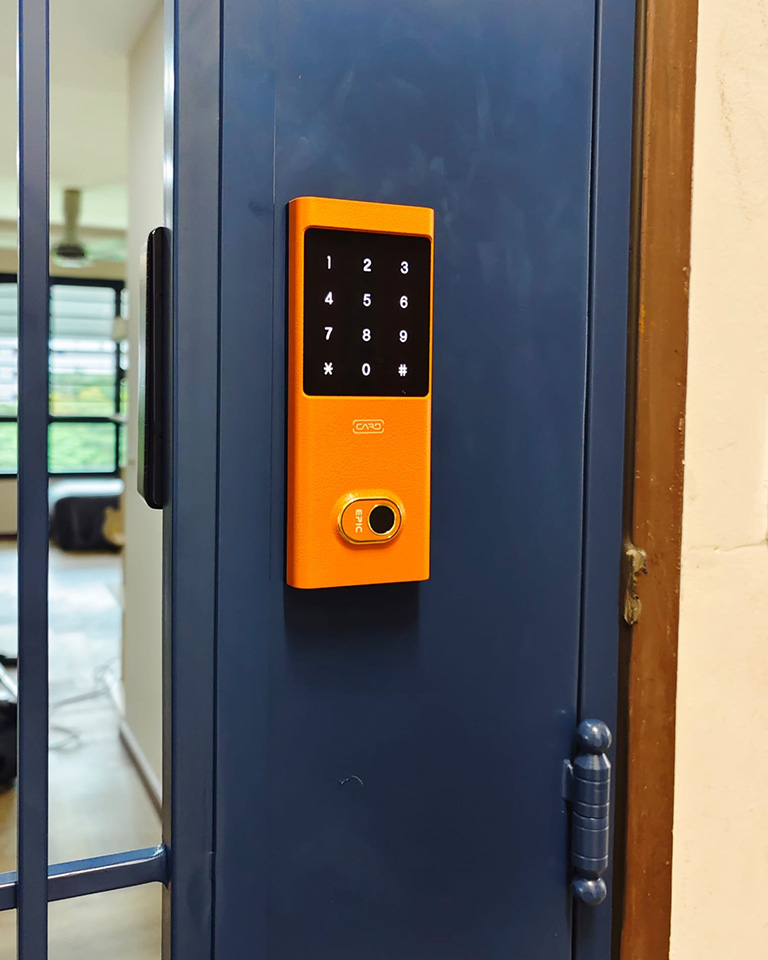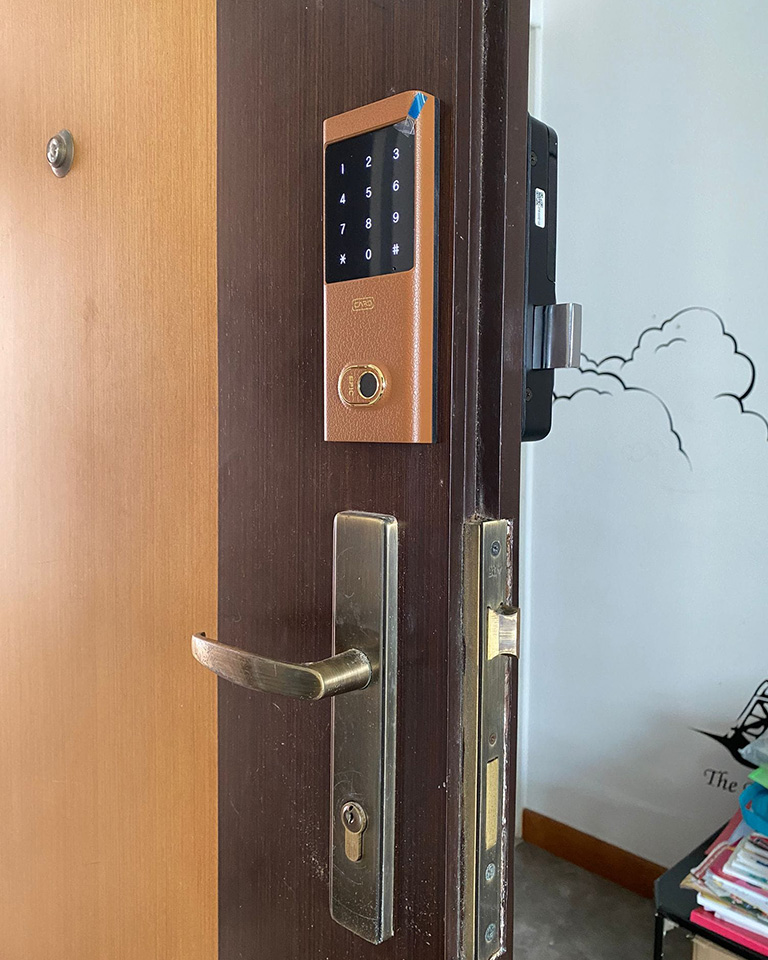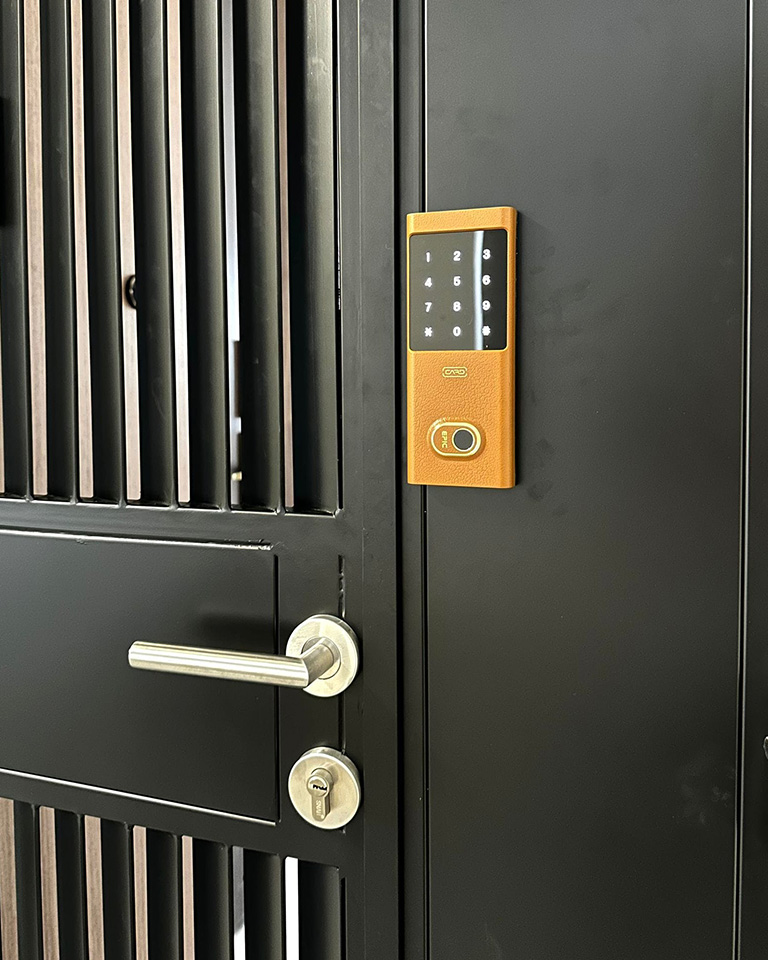 EPIC 7G Digital Door Lock in Autumn Brown
The autumn brown add a little mature element to the digital door lock
However, it is the most popular colour amongst the leather series
The leather brown is commonly used in most branded bags, belt and accessories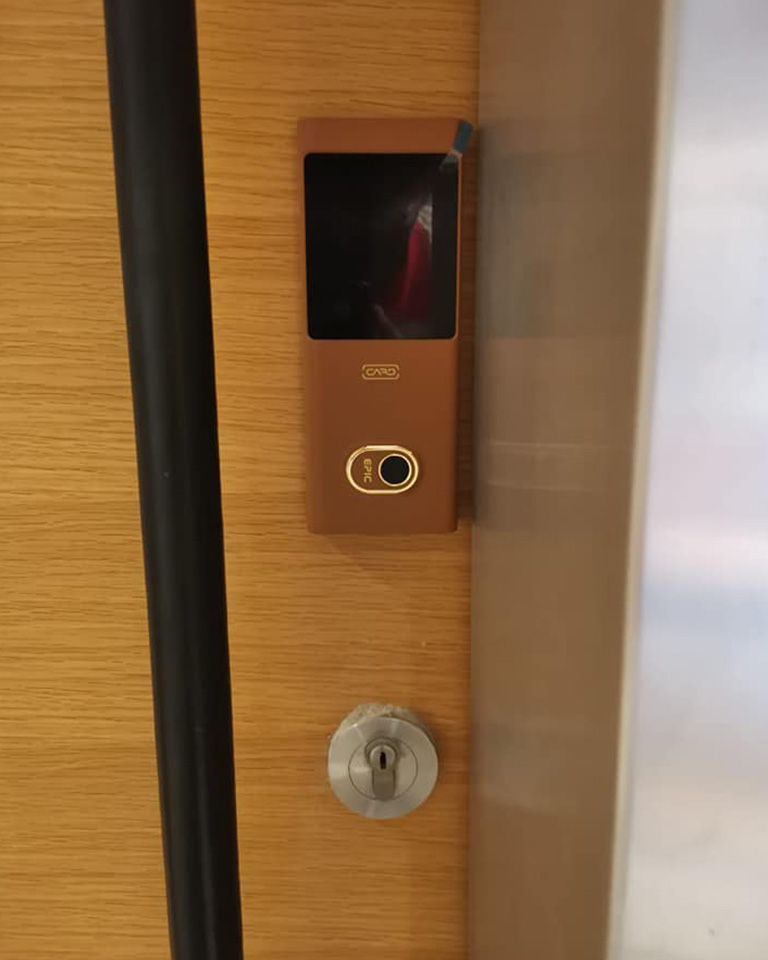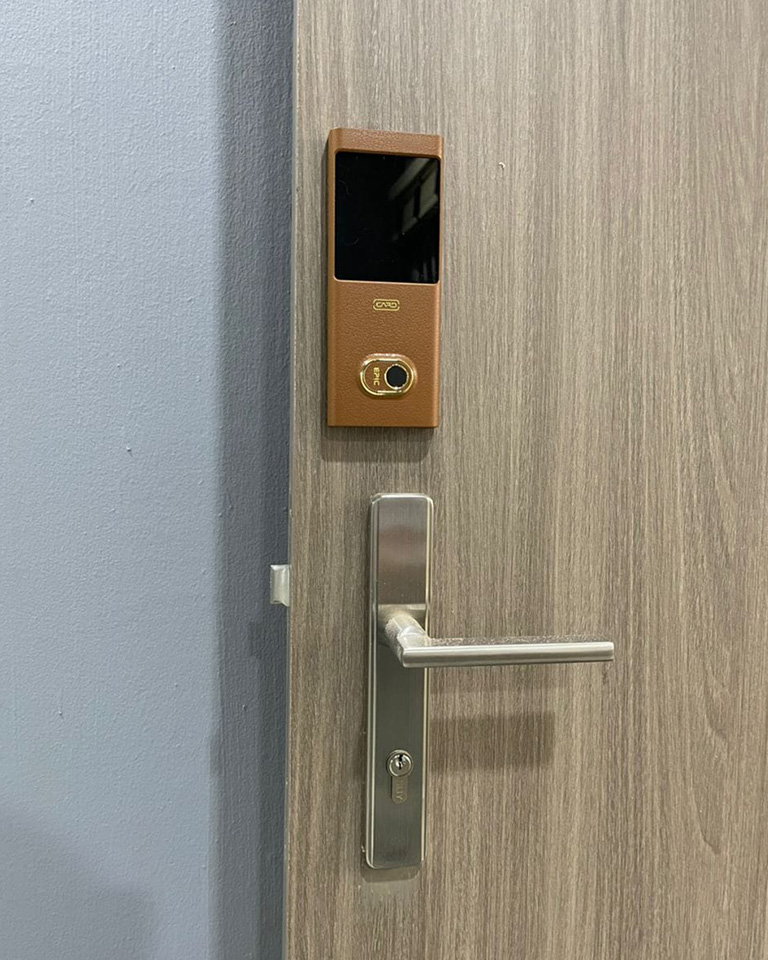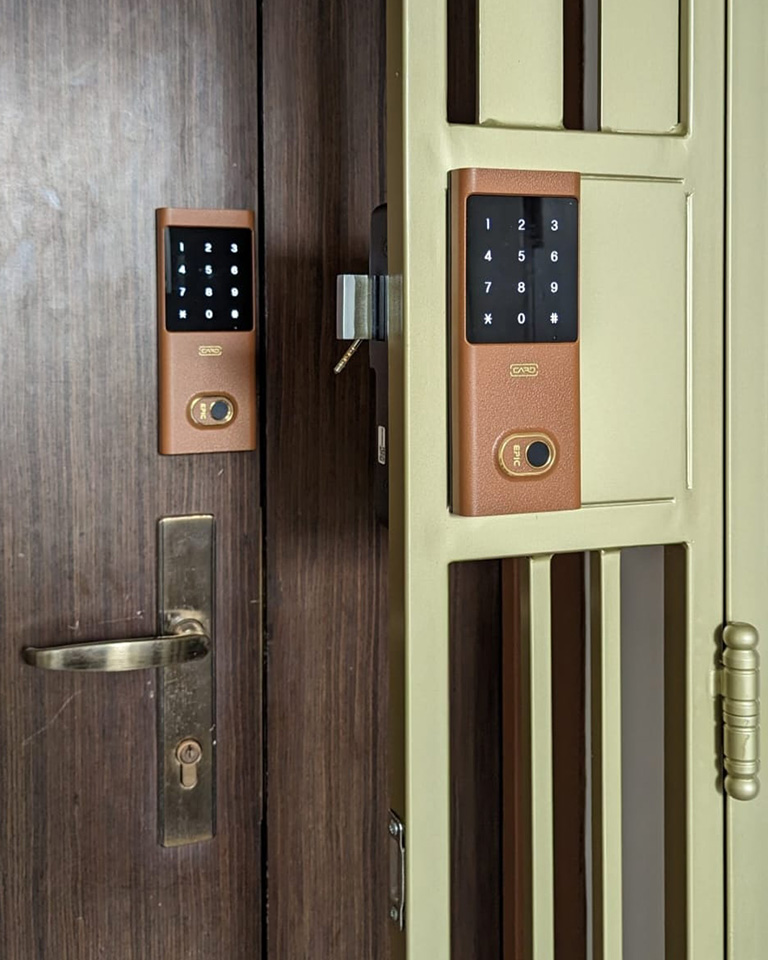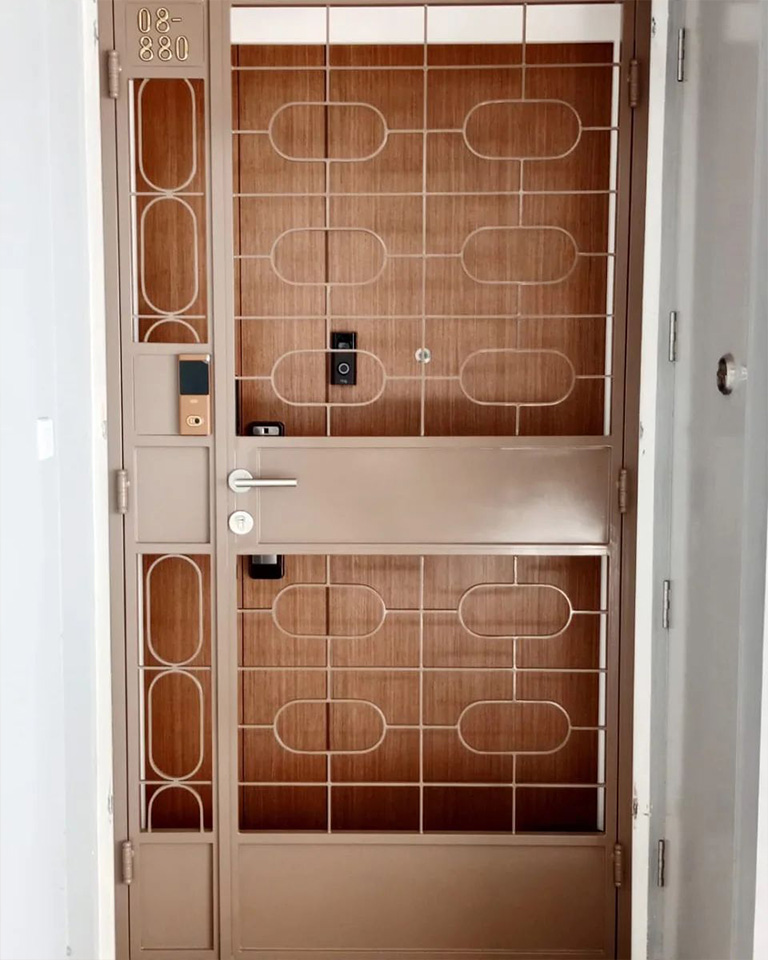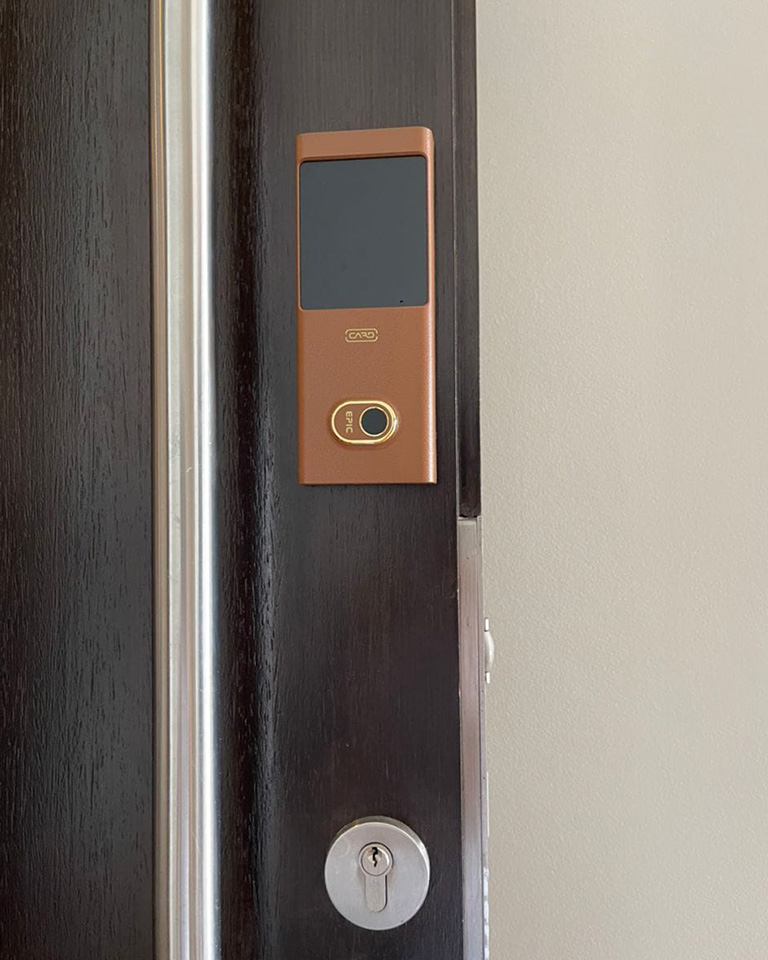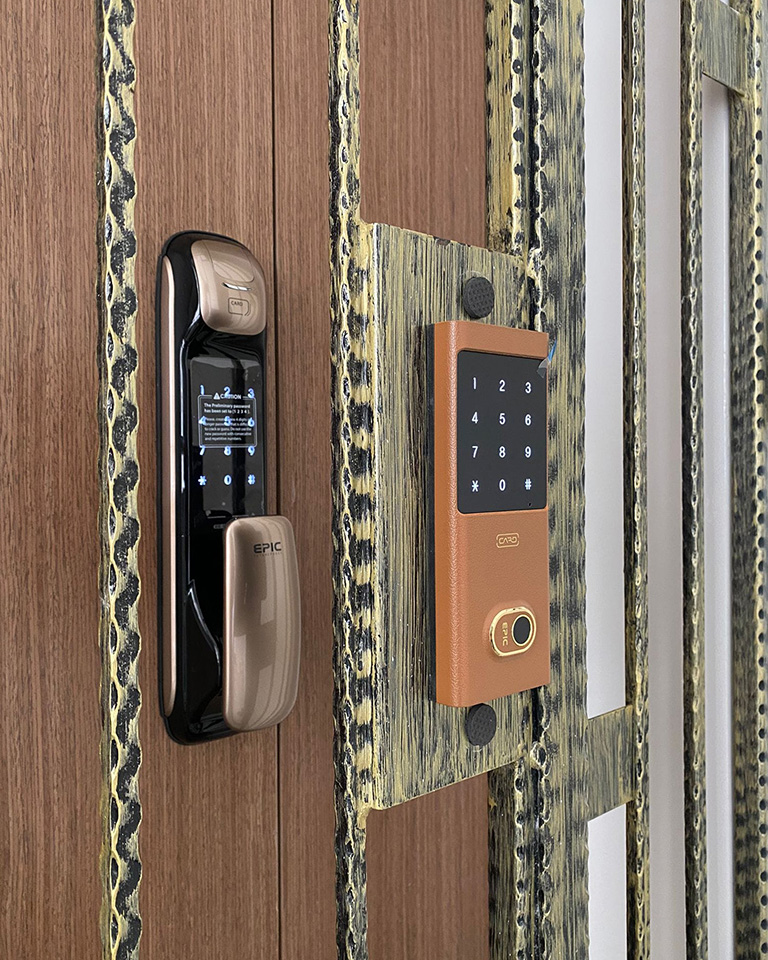 EPIC 7G Digital Door Lock in Winter Black
Black and gold is currently our best seller as it matches all types of HDB fire rated laminate main door and hdb mild steel gate in Singapore
Besides the traditional black, we add the matt finishing on the surface and use the 24k gold platted ring to enhance the digital lock
EPIC 7G in winter black has the most luxrious design for a digital door lock in the market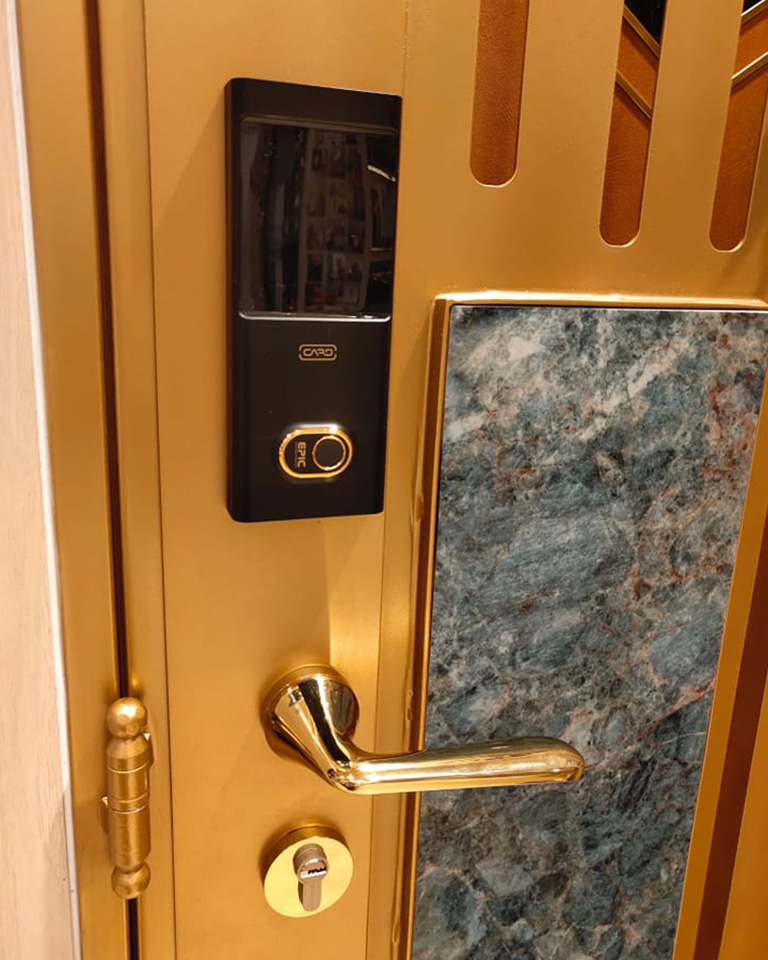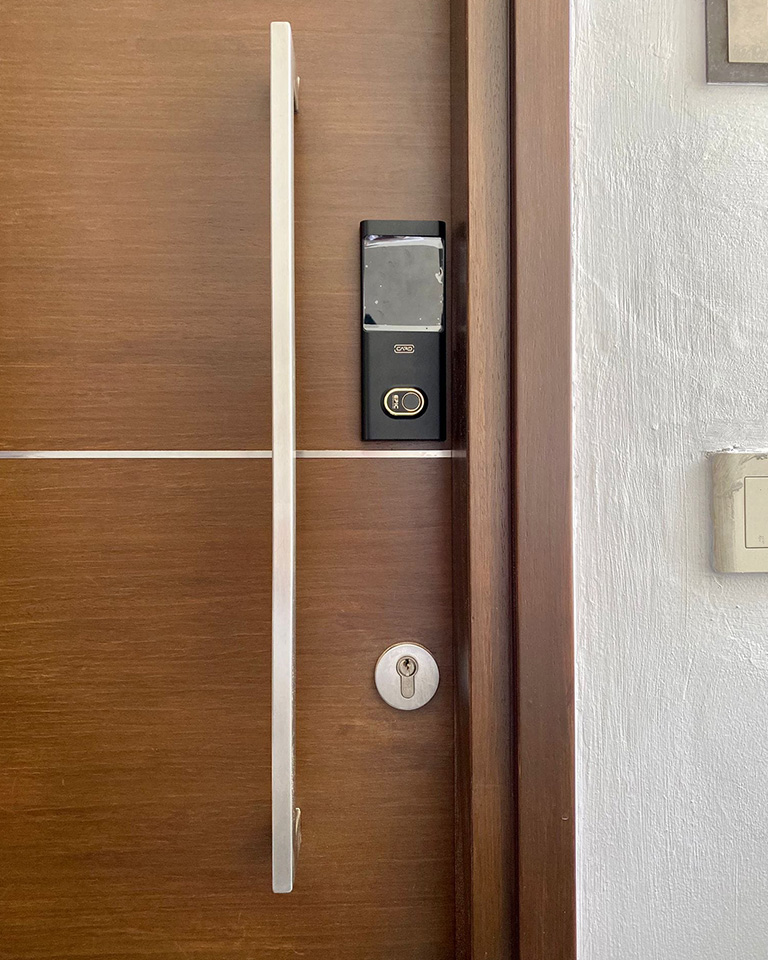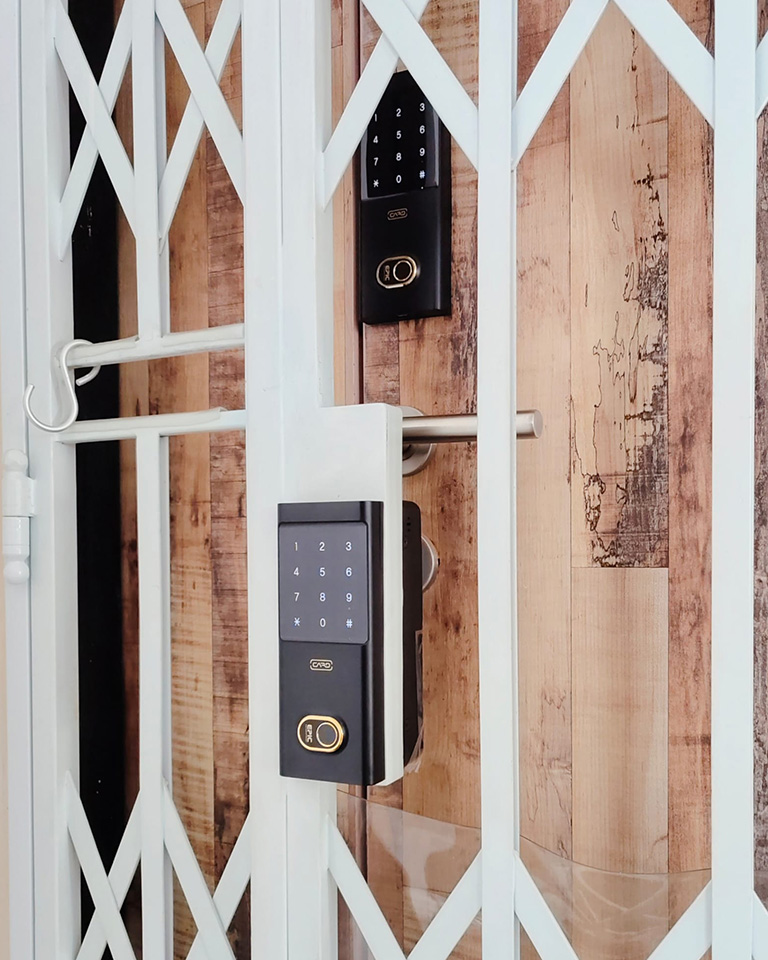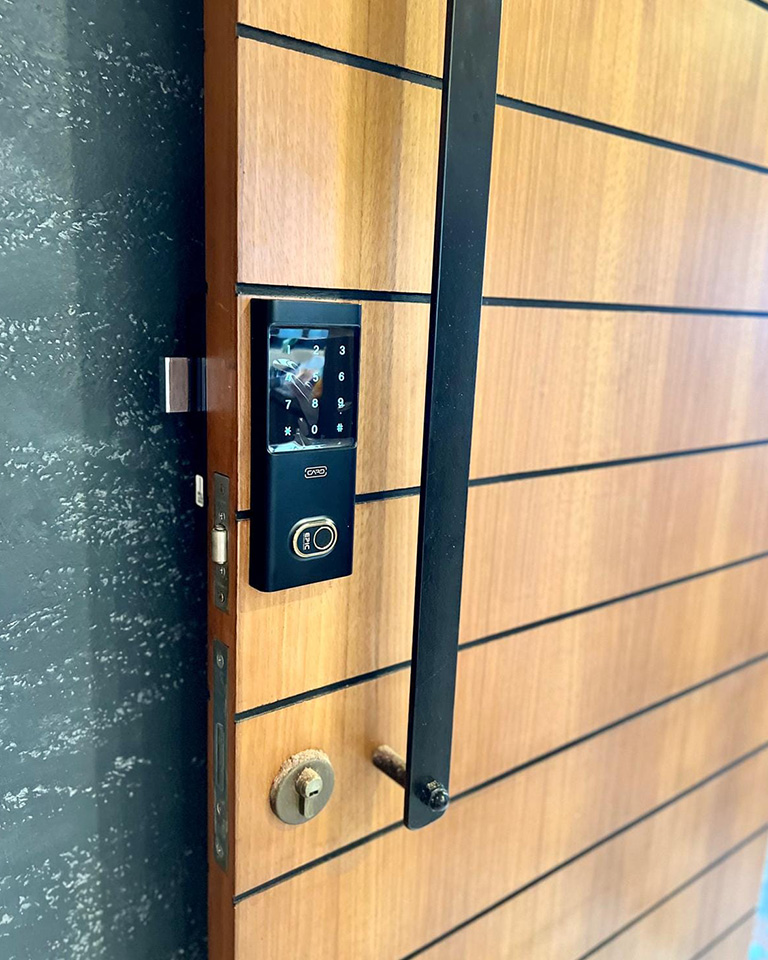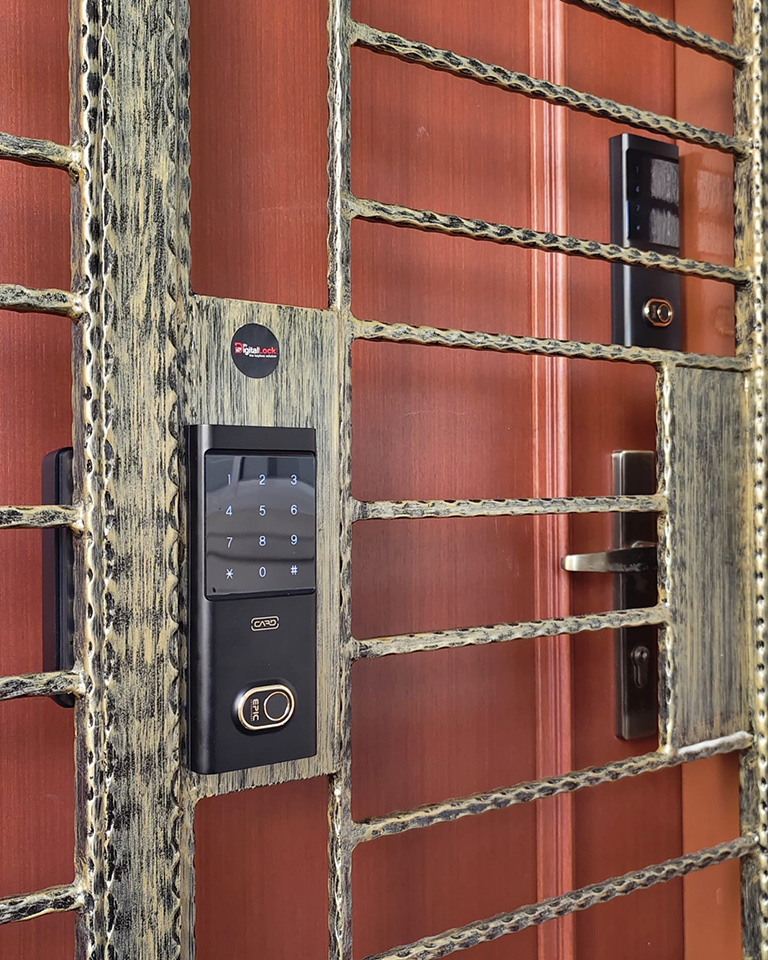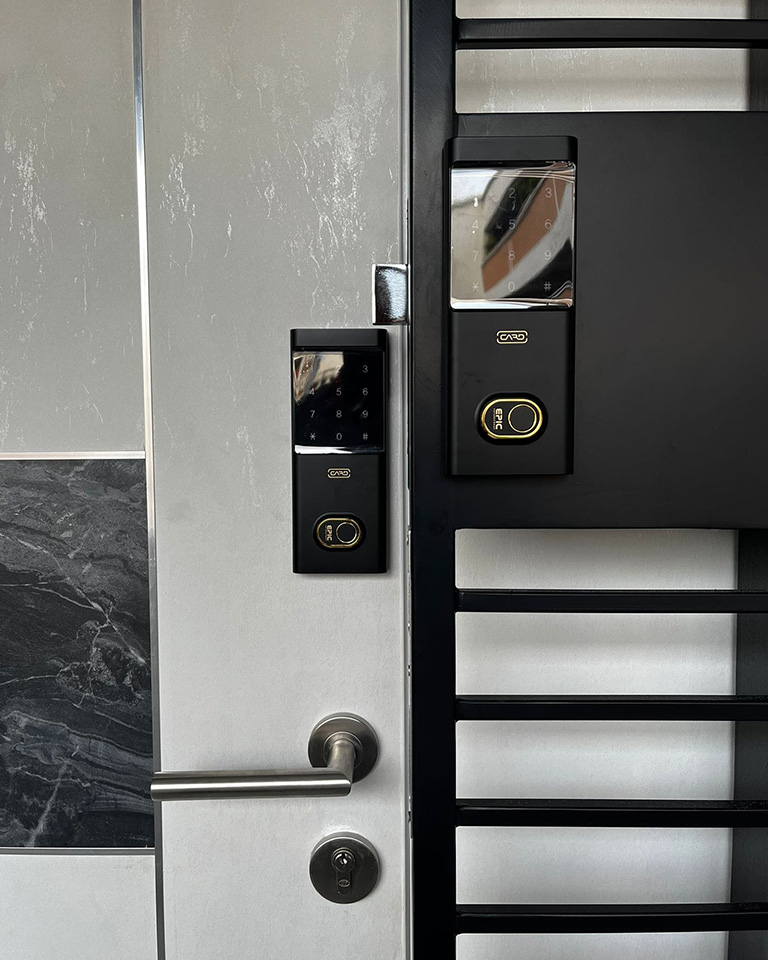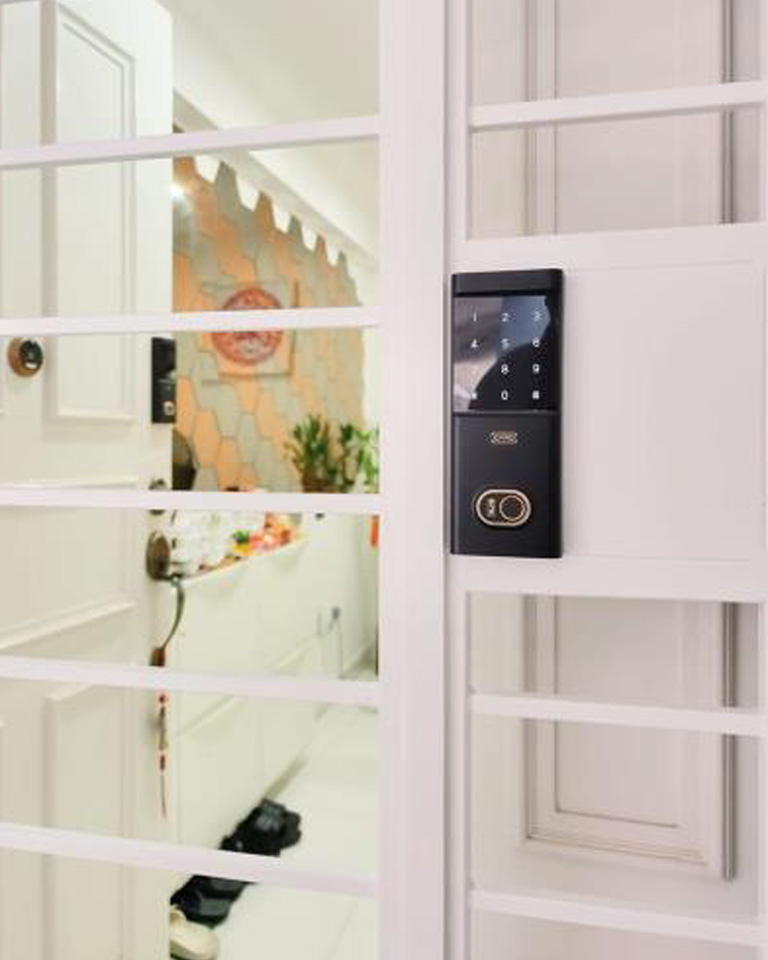 Highly Recommended By Interior Designers
The latest innovation in colour, texture and technology. Not just any ordinary digital lock, it's the pinnacle in elegance & security
EPIC 7G digital lock comes with calf leather design, leather texture and colour used by top branded bags
A 24K gold platted i-ring was used to surround the 3D fingerprint scanner, to enhance this EPIC digital lock even further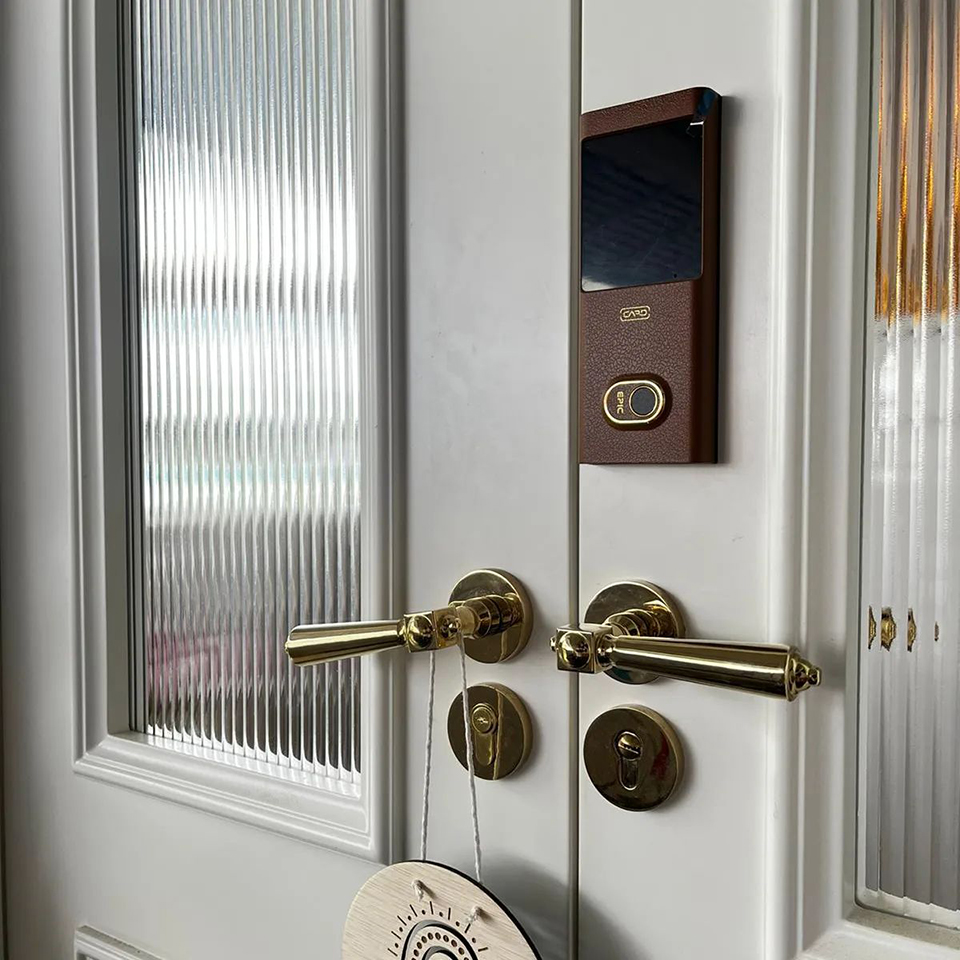 For Customize Luxurious Timber Door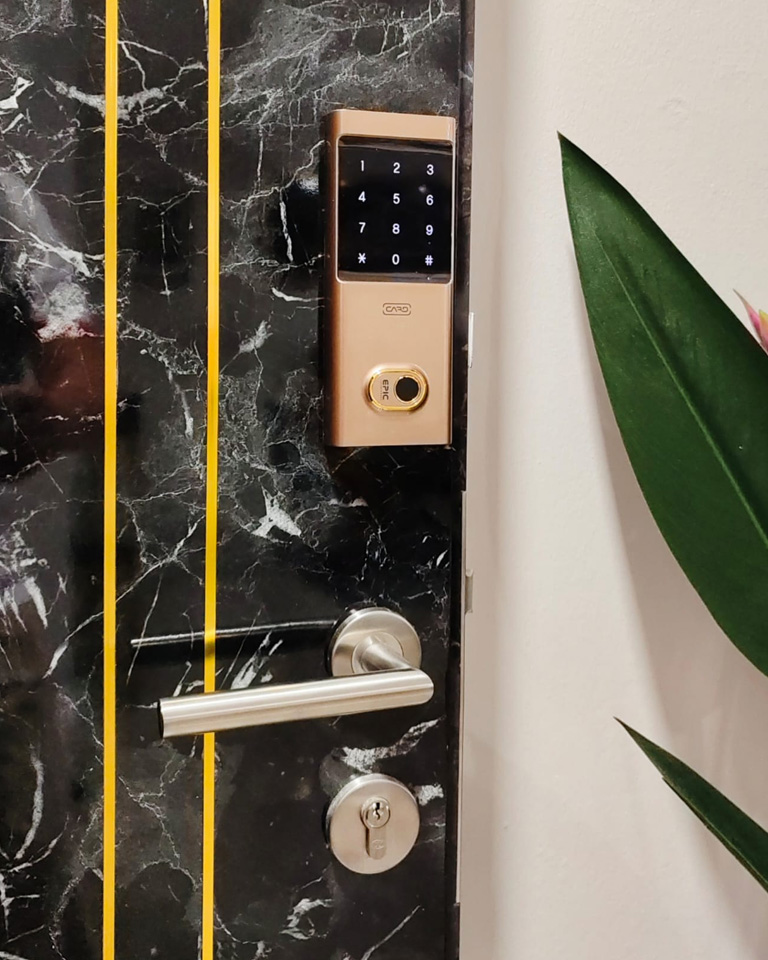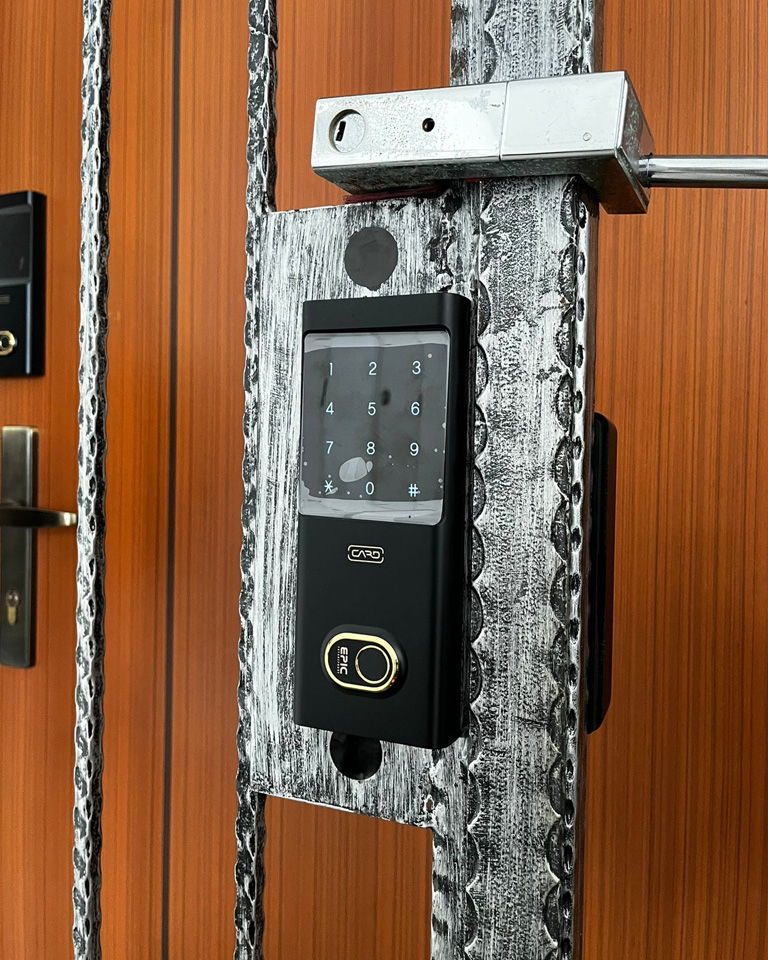 7 Top Features for

EPIC 7G Designer Digital Lock
Unlock Remotely using Wi-Fi / Bluetooth / 4G / 5G


Receive Push Notification after you unlock

After you unlock the EPIC 7G gate lock, the door will unlock

Time Zone

100 Dual Fingerprint (Front & back)

Program up to 20 cards (4 given)

Password / One time password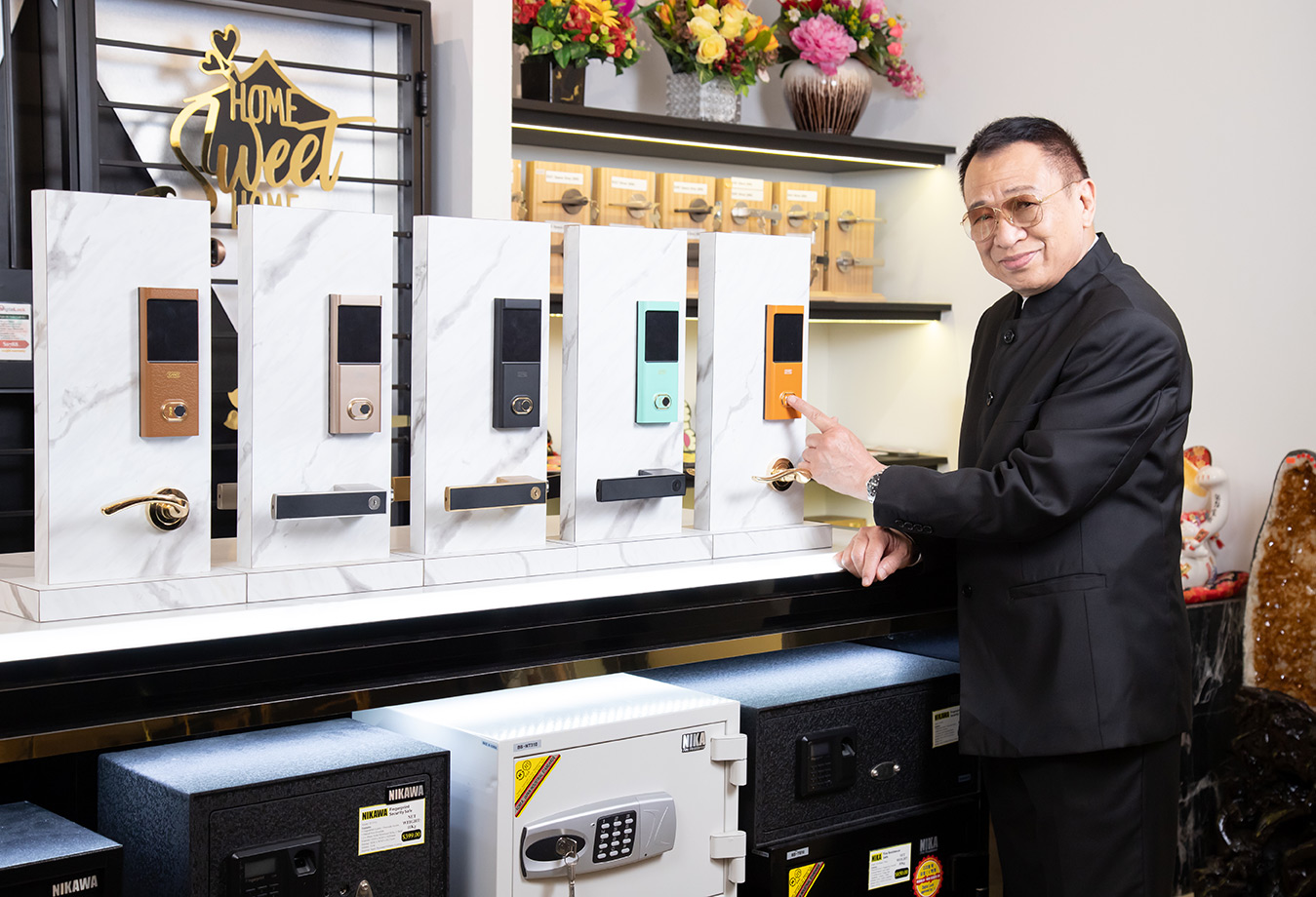 2023 The Most Powerful Mobile App for Digital Lock
New Mobile App Features
1. (New) Burglar Alarm with push notifications
(When someone try to unlock your digital lock with a wrong fingerprint, card or password)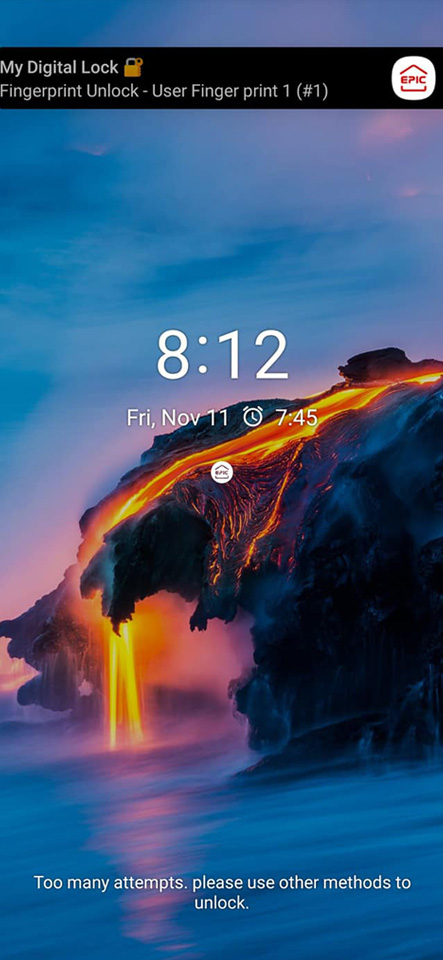 2. Receive Notification within 20 secs After Unlock (All types of entry)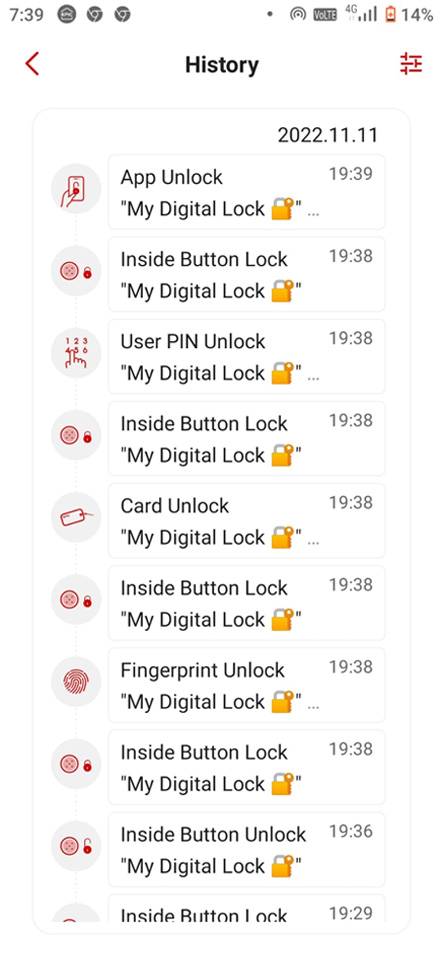 3.Time History for
(All types of entry)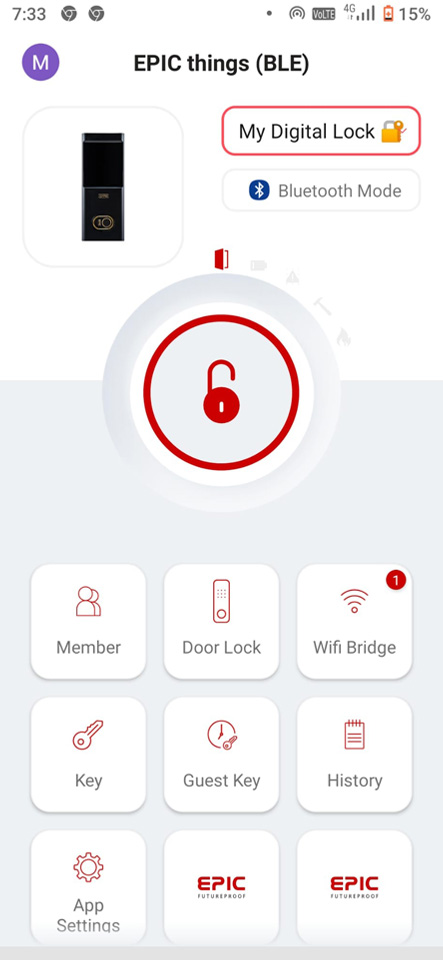 4. Easy to Understand
All the features on one page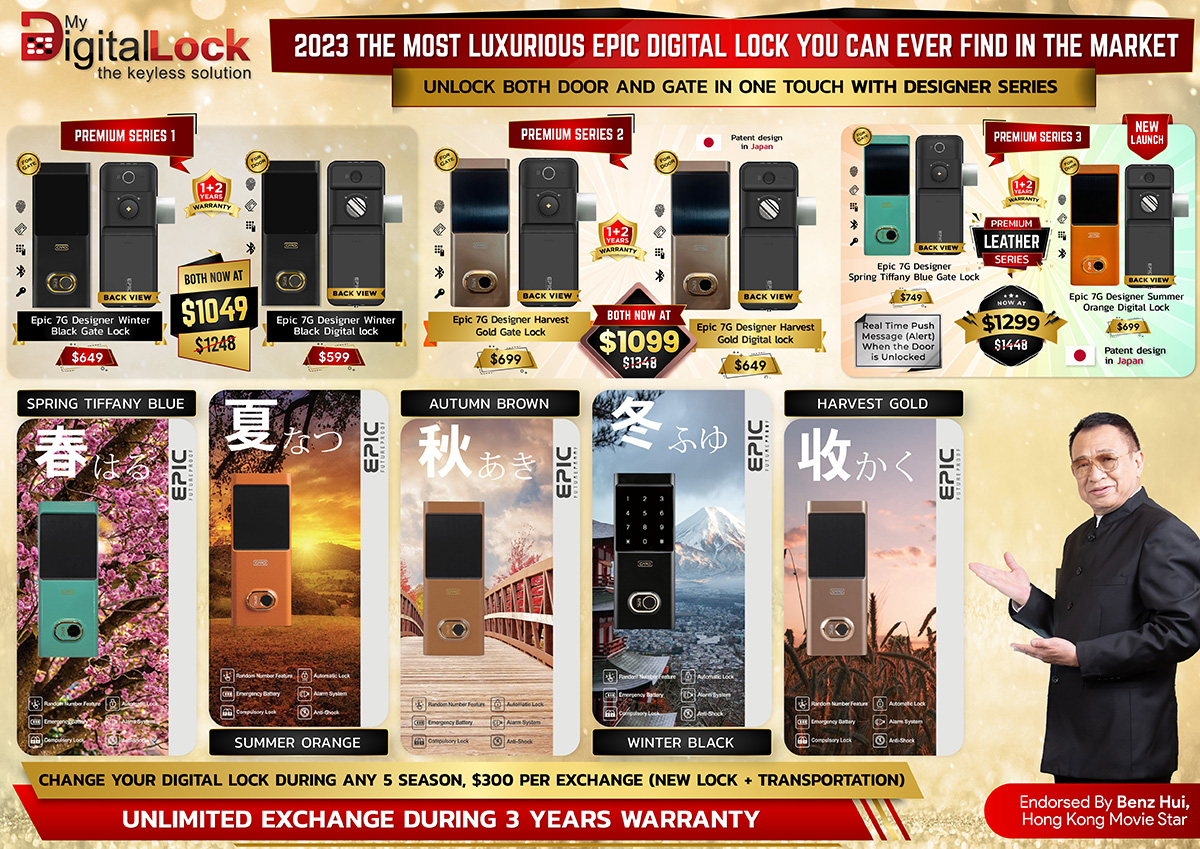 Lenovo Facial Recognition Digital Lock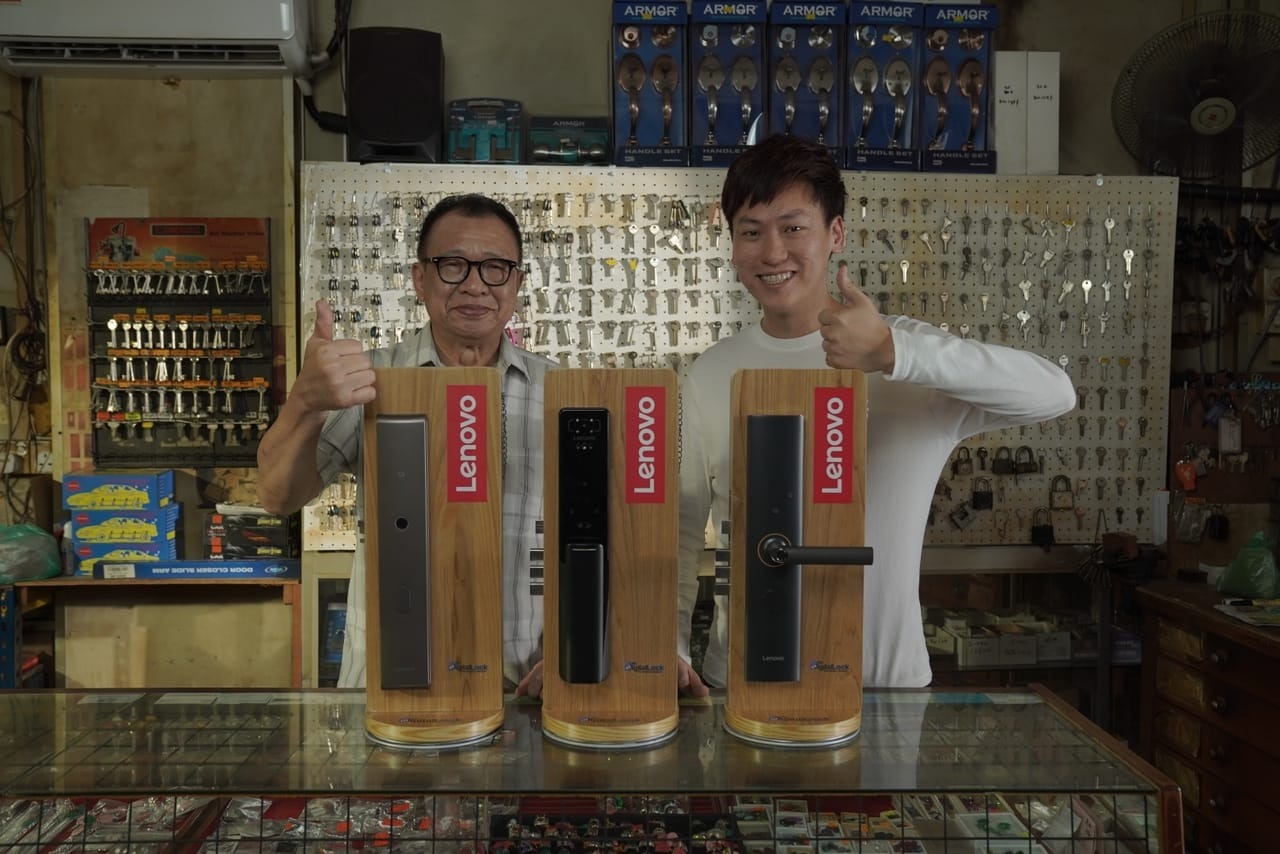 In 2023 My Digital Lock has become the Official Distributor for Lenovo Digital Lock in Singapore
MY DIGITAL LOCK HAVE SELECT LENOVO TO BE THE NEXT PARTNER TO BUILD OUR FUTURE DIGITAL LOCK FOR SINGAPORE MARKET.
IN 2023, LENOVO WILL CUSTOMIZE A SERIES OF FUTURISTIC DIGITAL DOOR LOCK SUITABLE FOR SINGAPORE HDB GATE AND HDB FIRE RATED LAMINATE MAIN DOOR
AS LENOVO IS CURRENTLY THE BIGGEST DIGITAL LOCK MANUFACTURER IN ASIA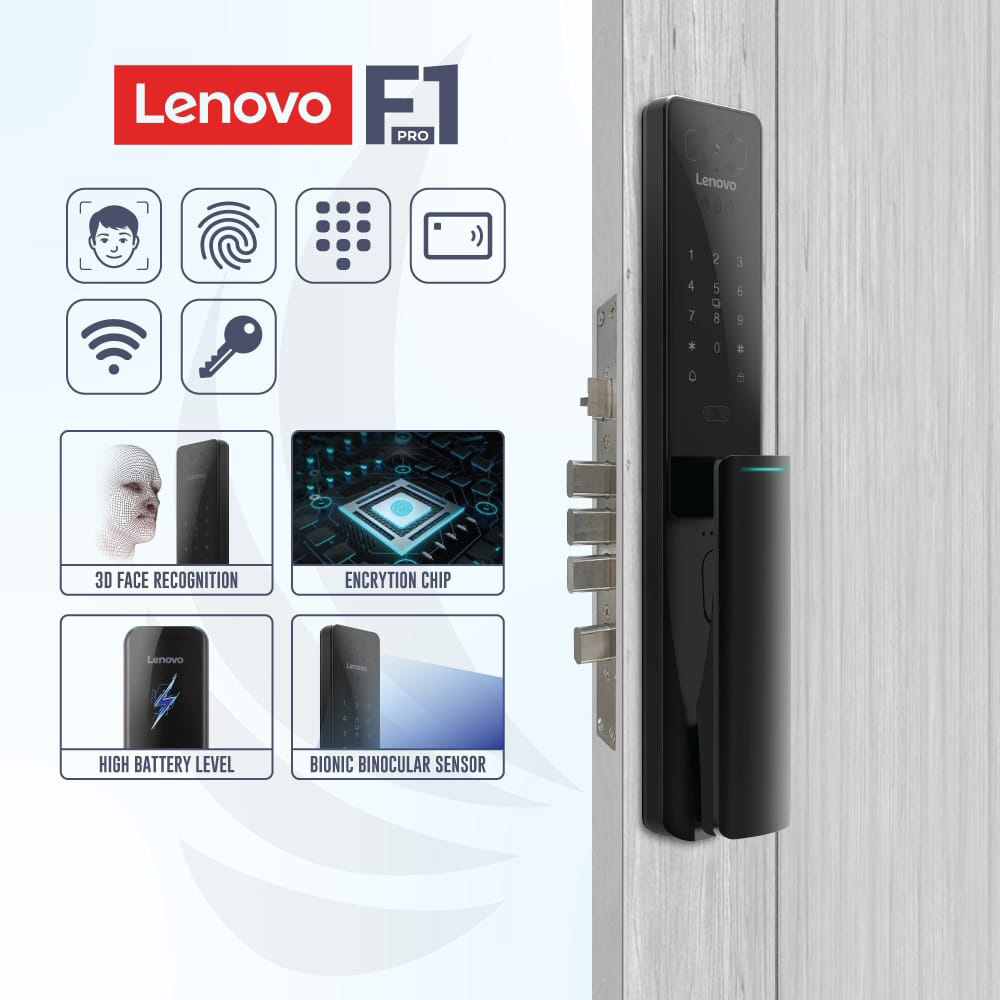 Lenovo F1 Pro Face Recognition Digital Lock
It's the first digital lock which allows you to unlock using face recognition in total darkness
Lenovo F1 operates using the latest Encryption Chip to add security to your fingerprint
(2023 New Technology by Lenovo)
Number 1 Best Selling Digital Lock in Singapore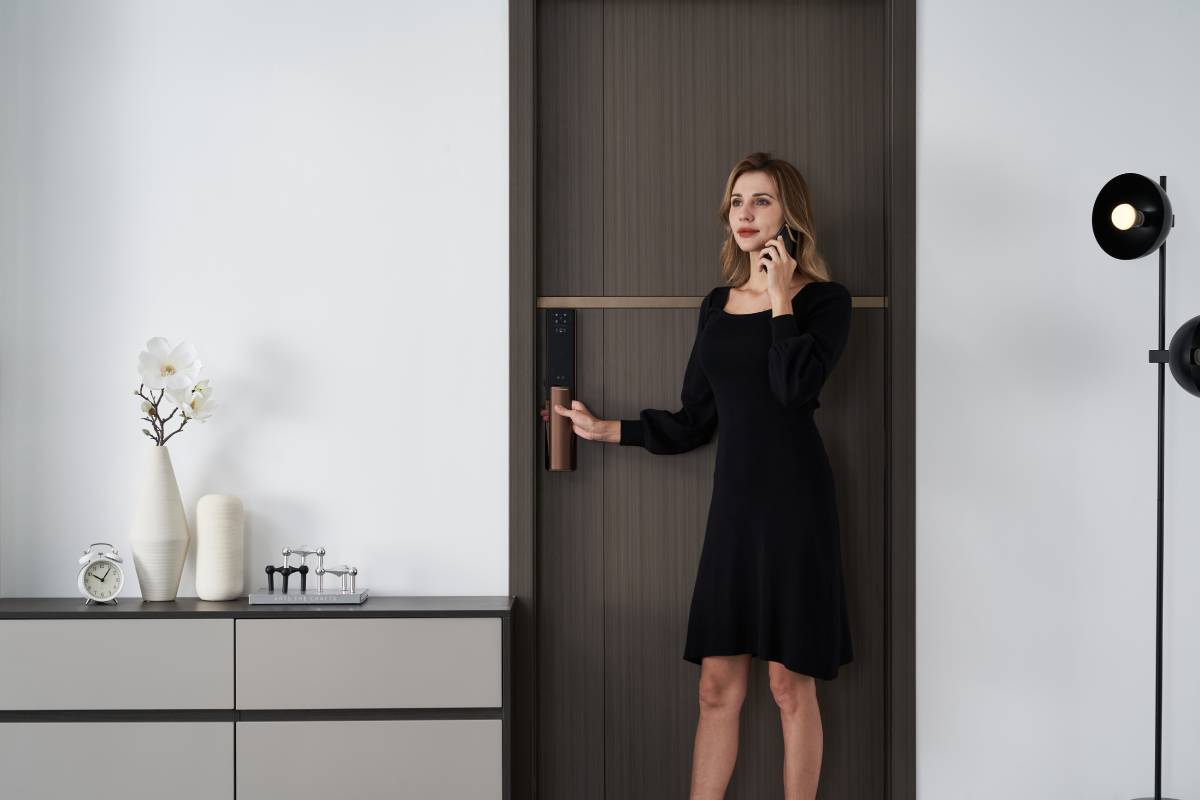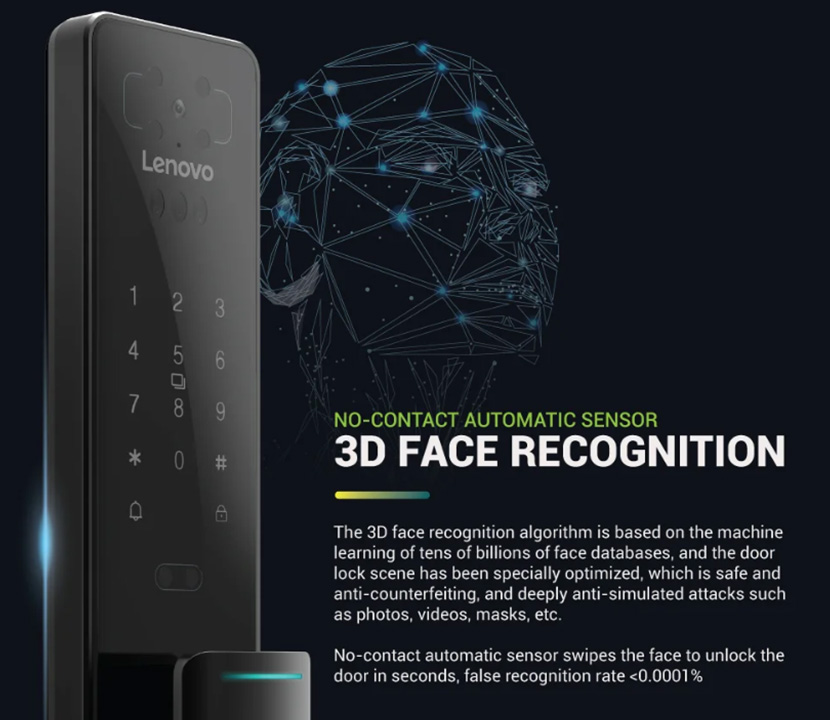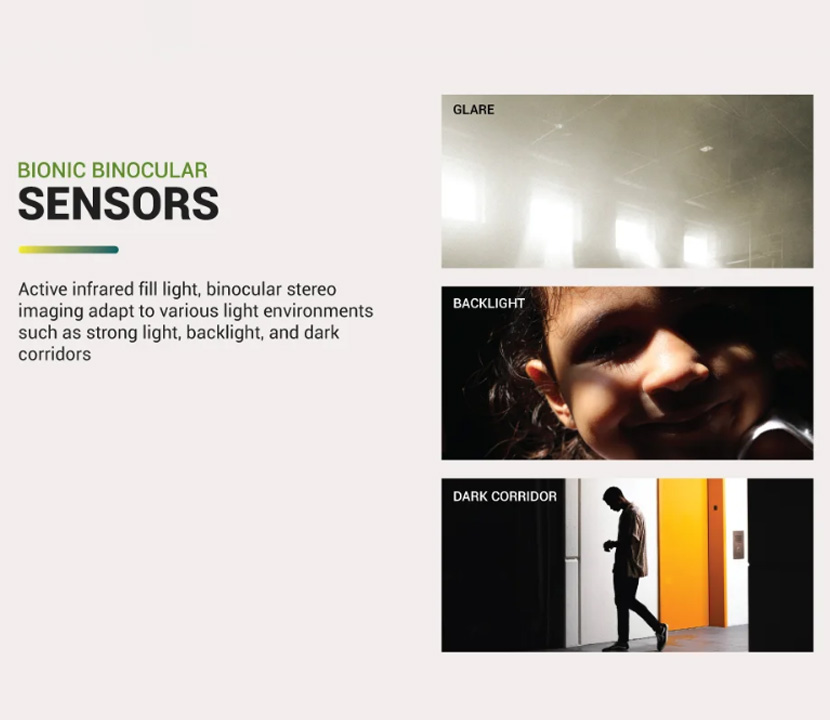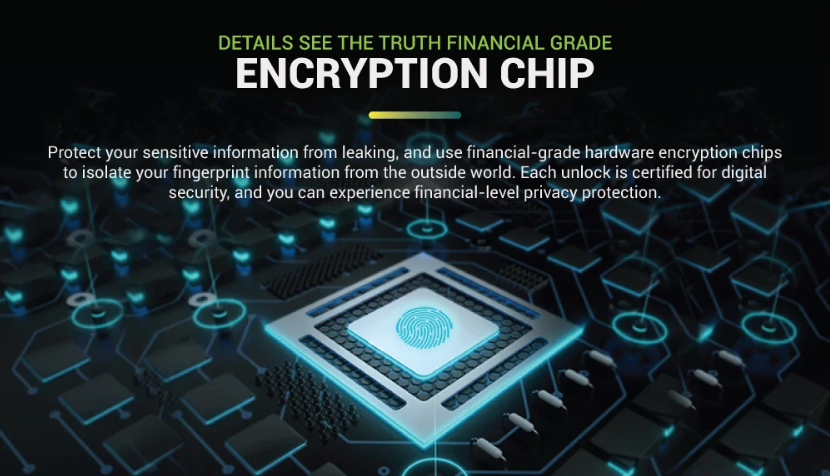 Colour In Space Black & Coffee Gold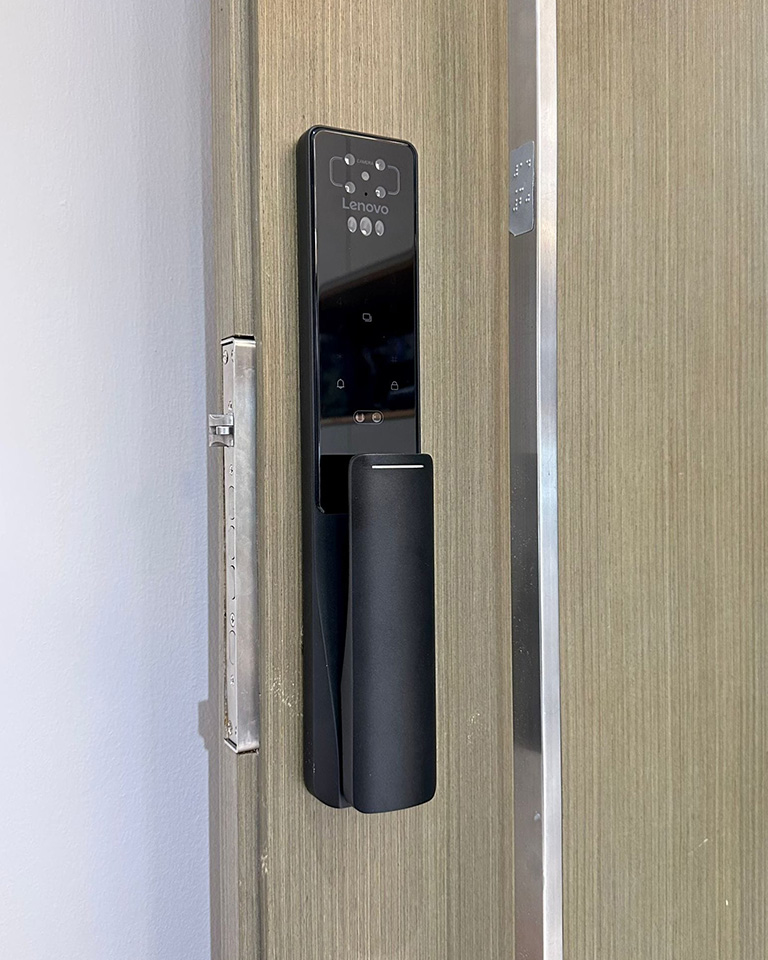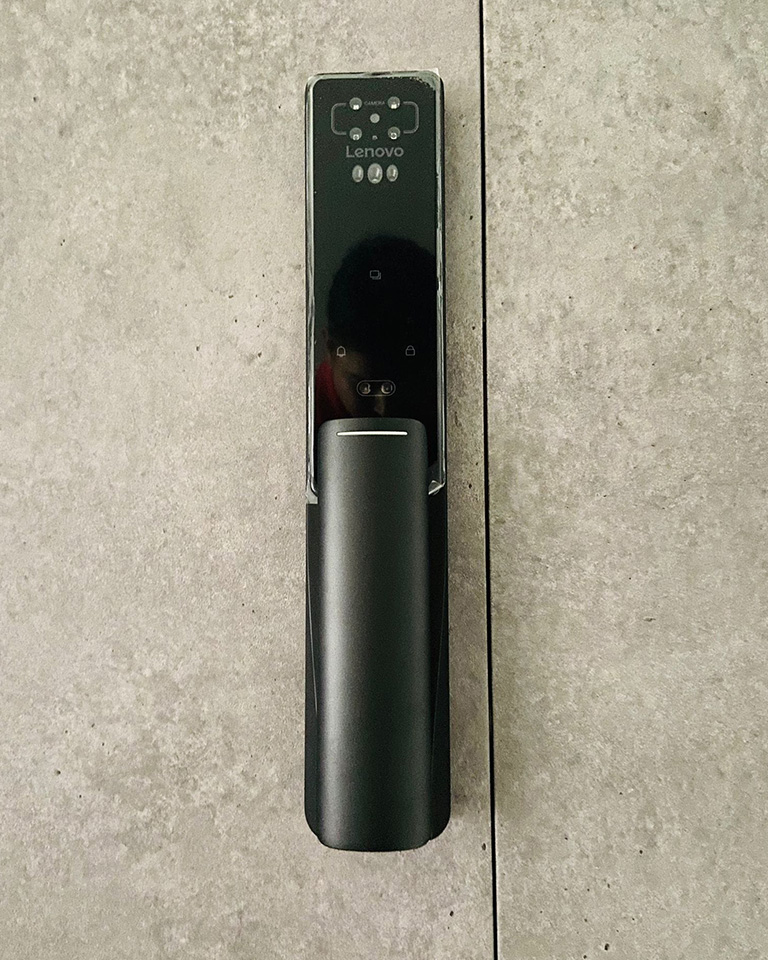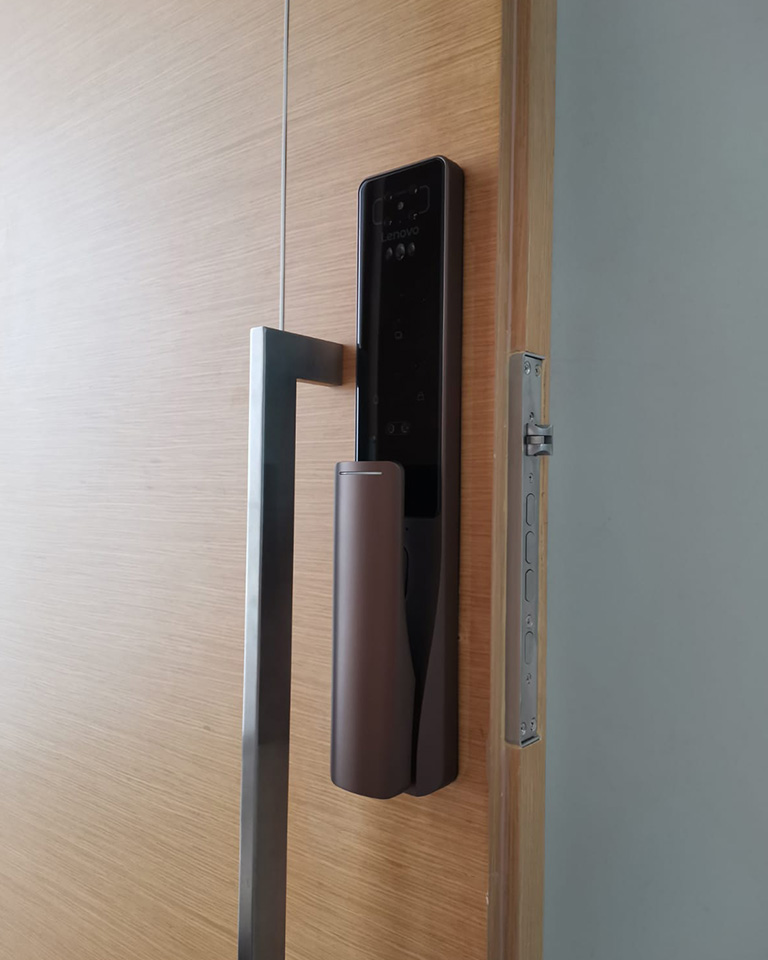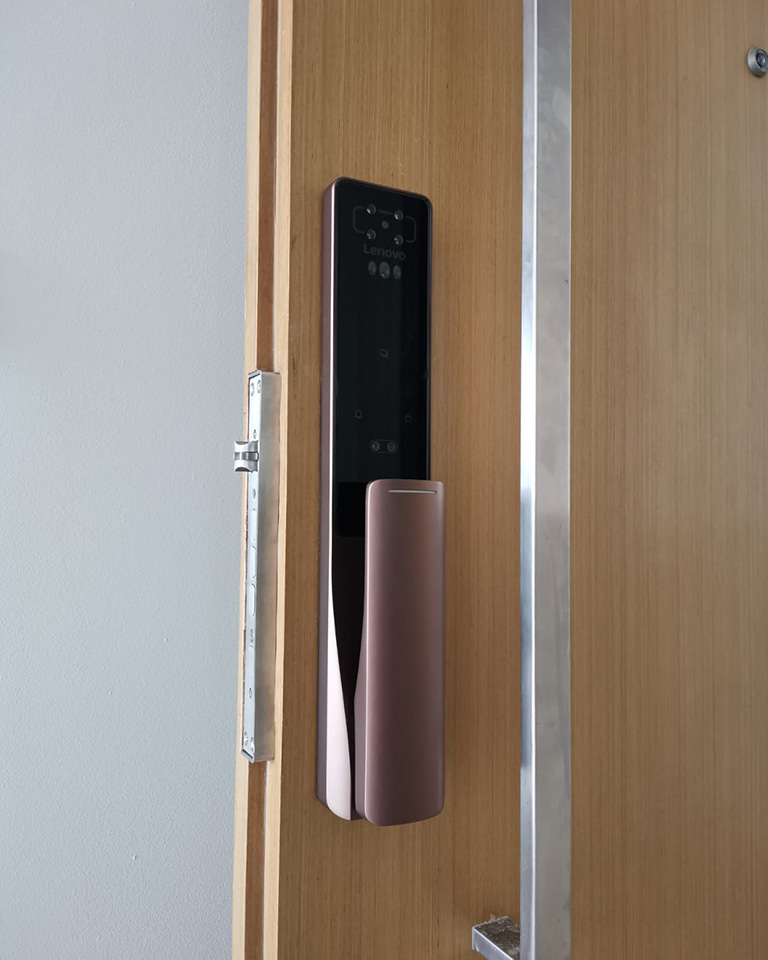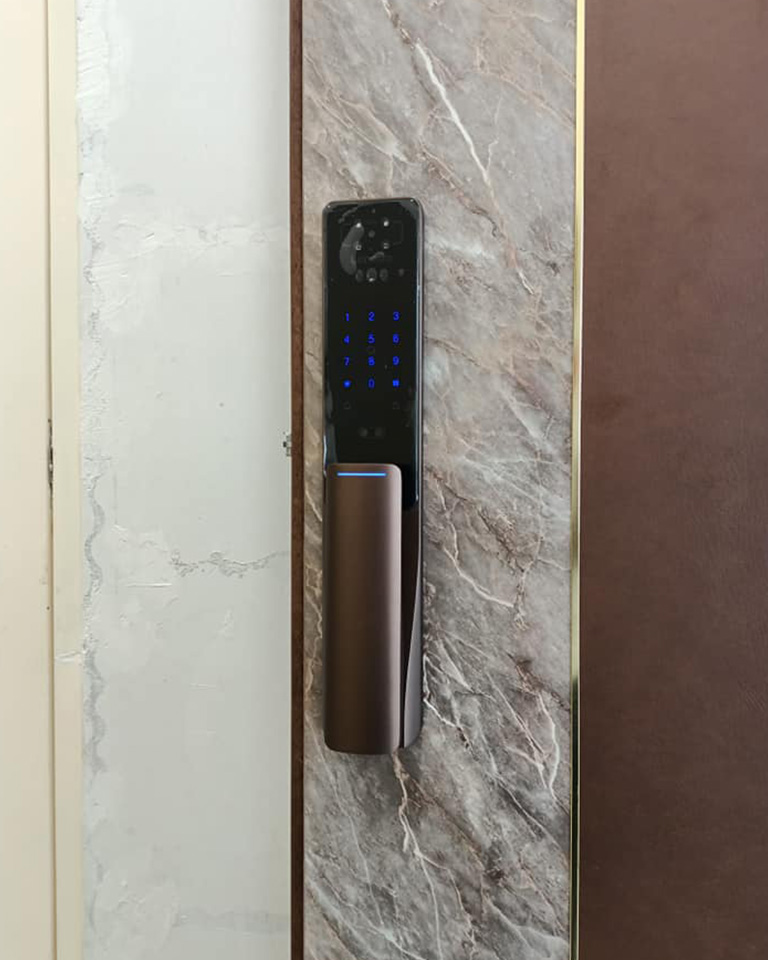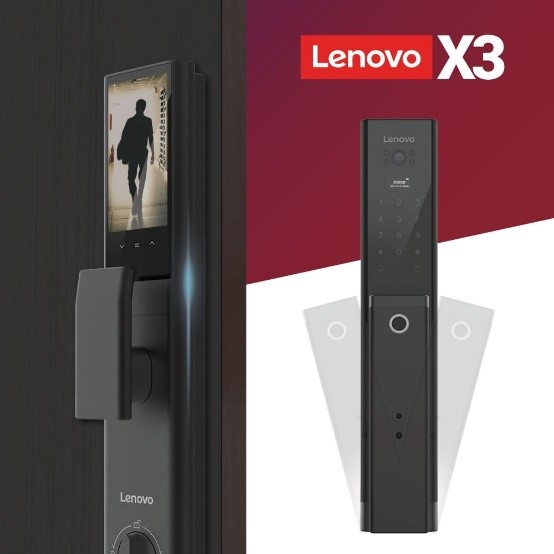 Lenovo X3 Digital Lock
(With Door Viewer)
X3 have a bigger and more responsive fingerprint sensor for you to unlock the door.
It also has a big screen at the back for you to view who's outside.
Majority purchase X3 because it is slim and nice.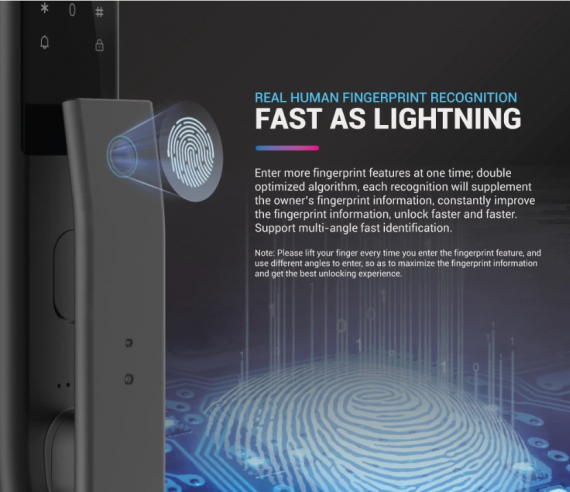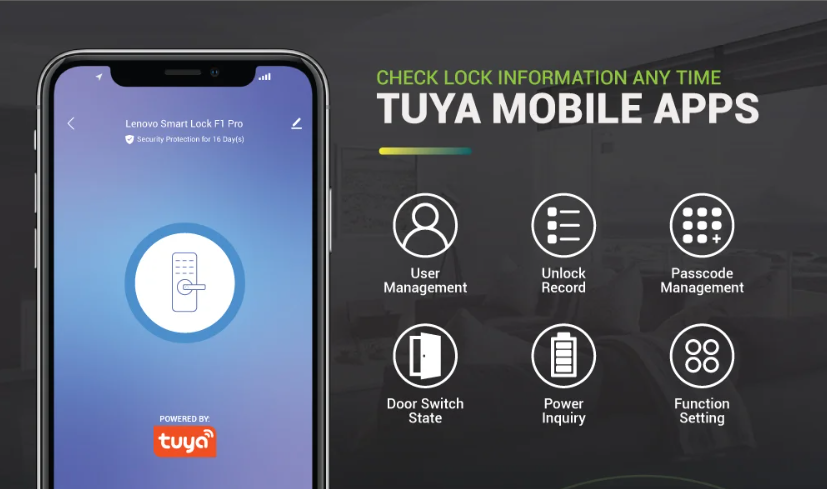 Colour In Space Black & Coffee Gold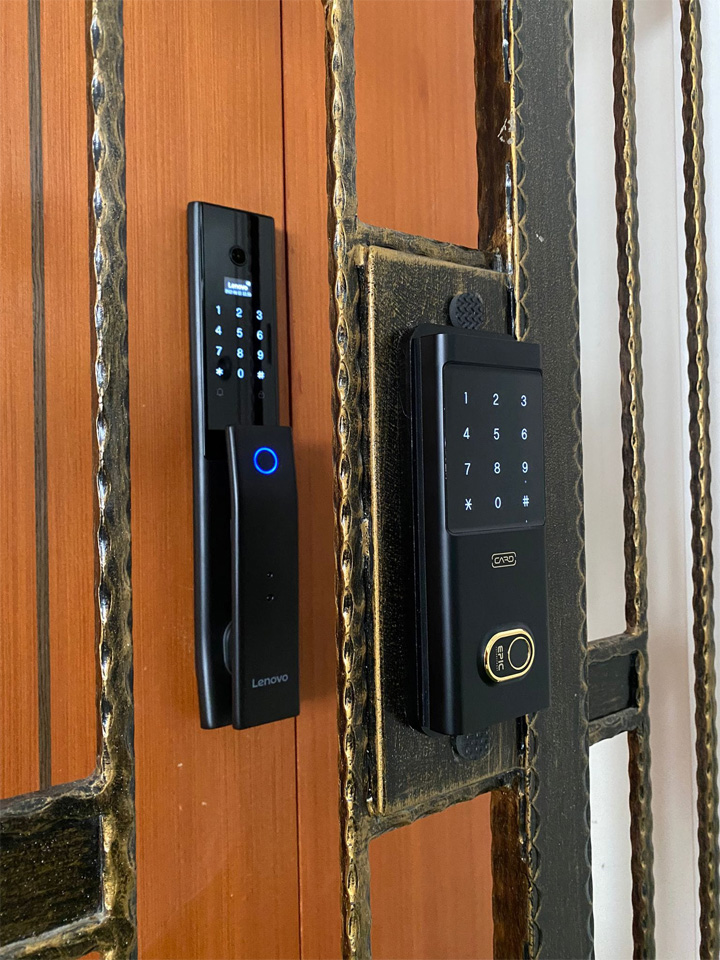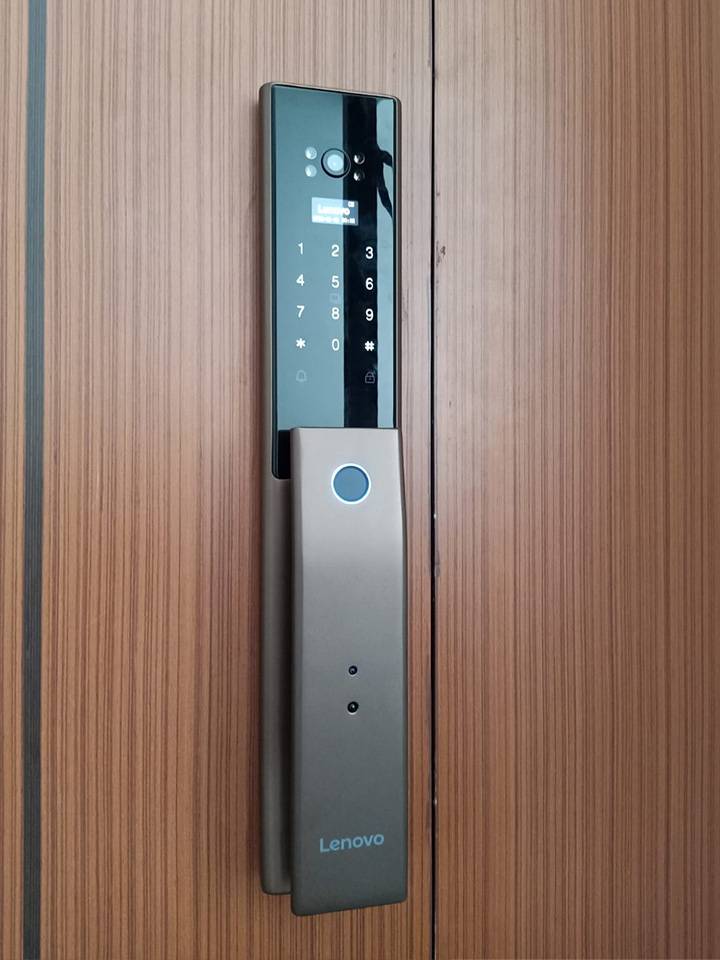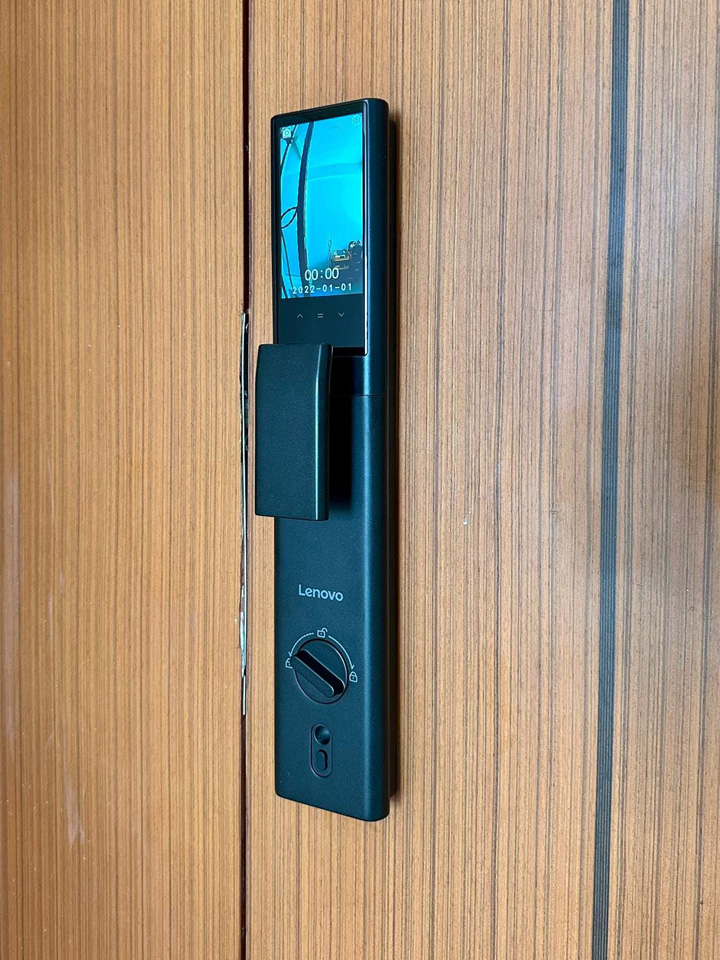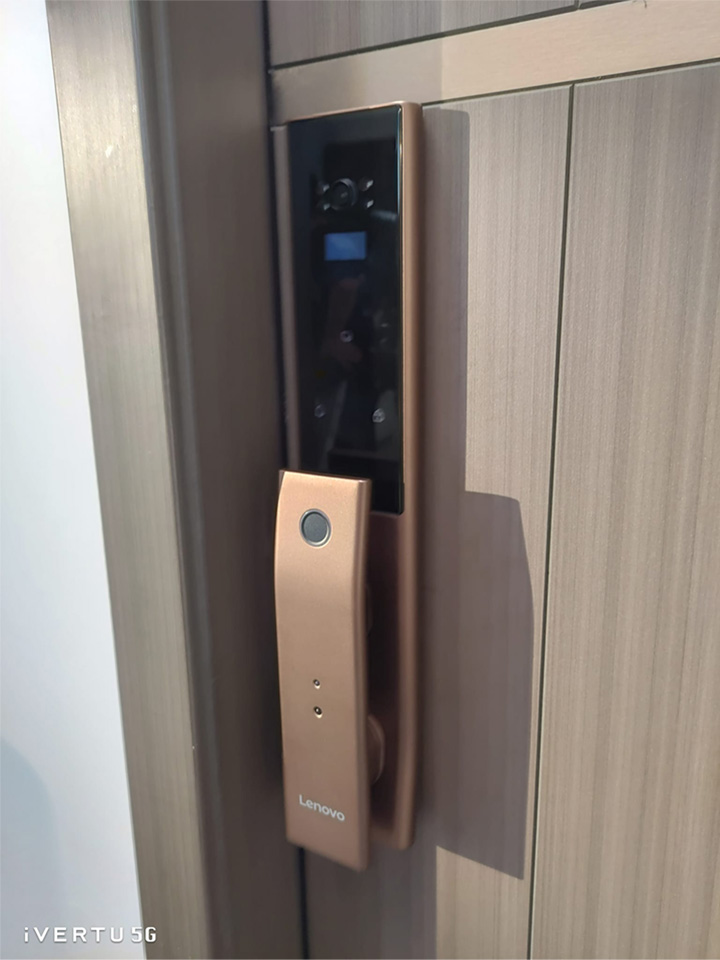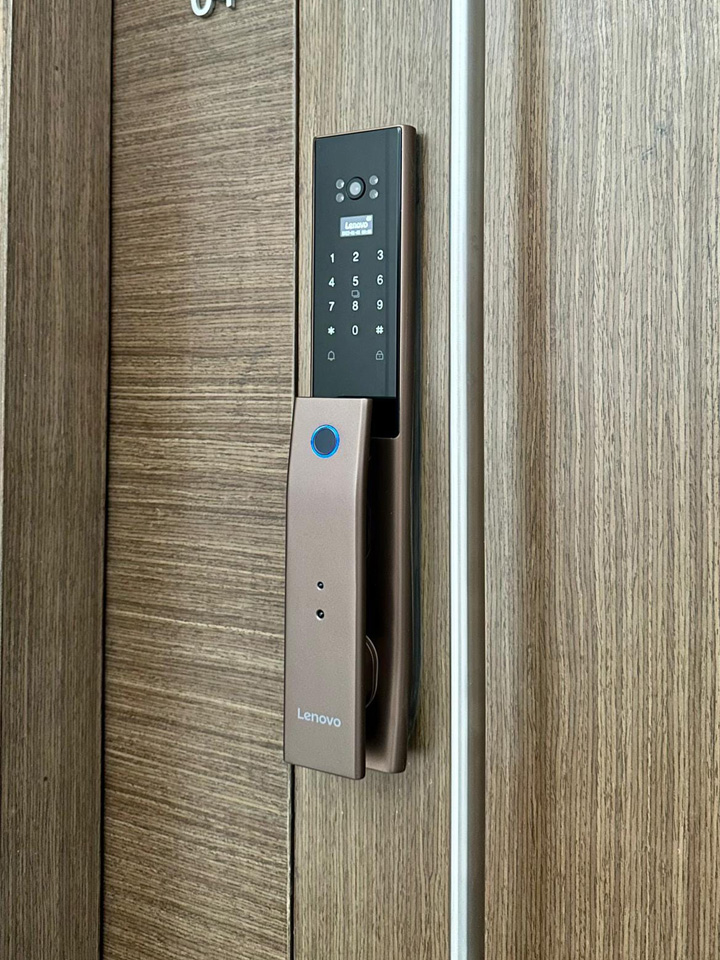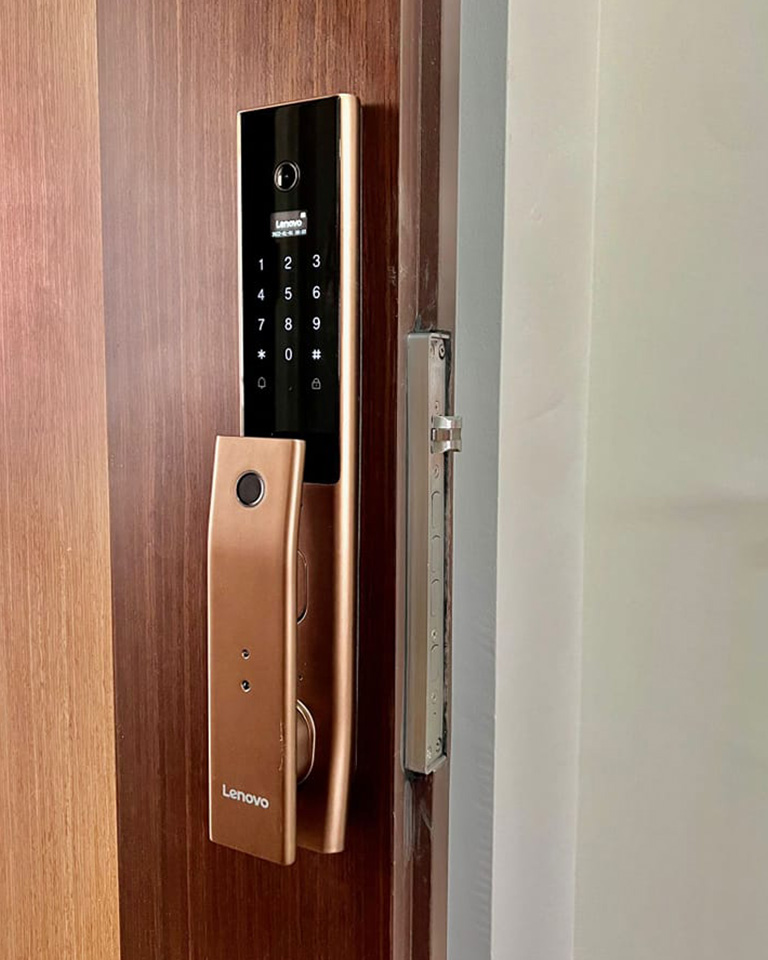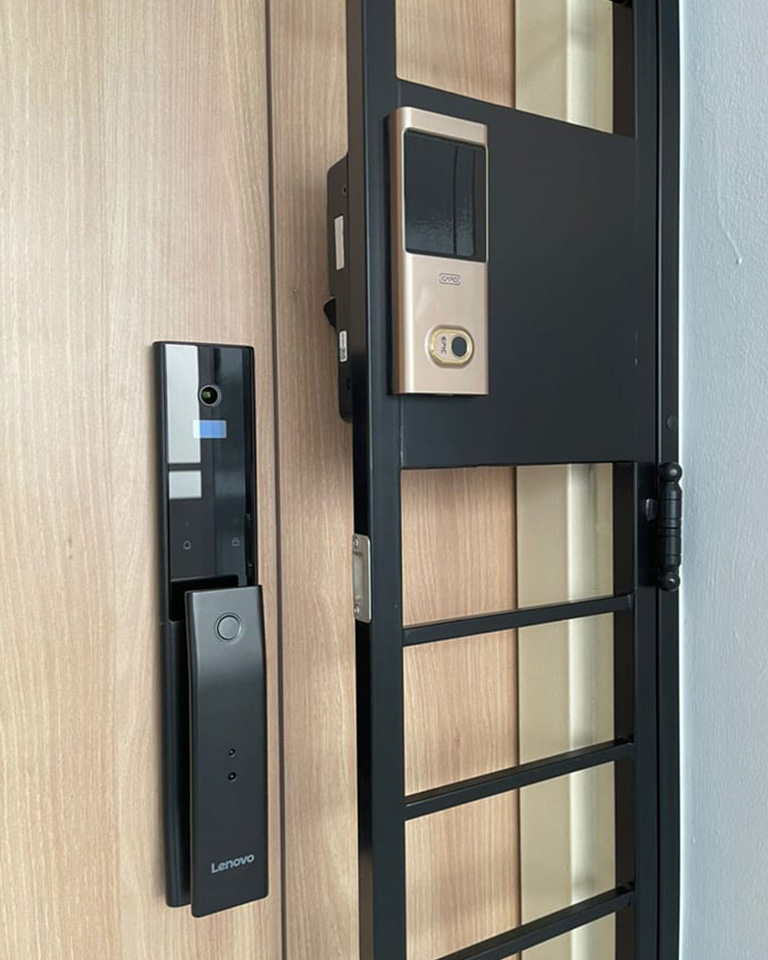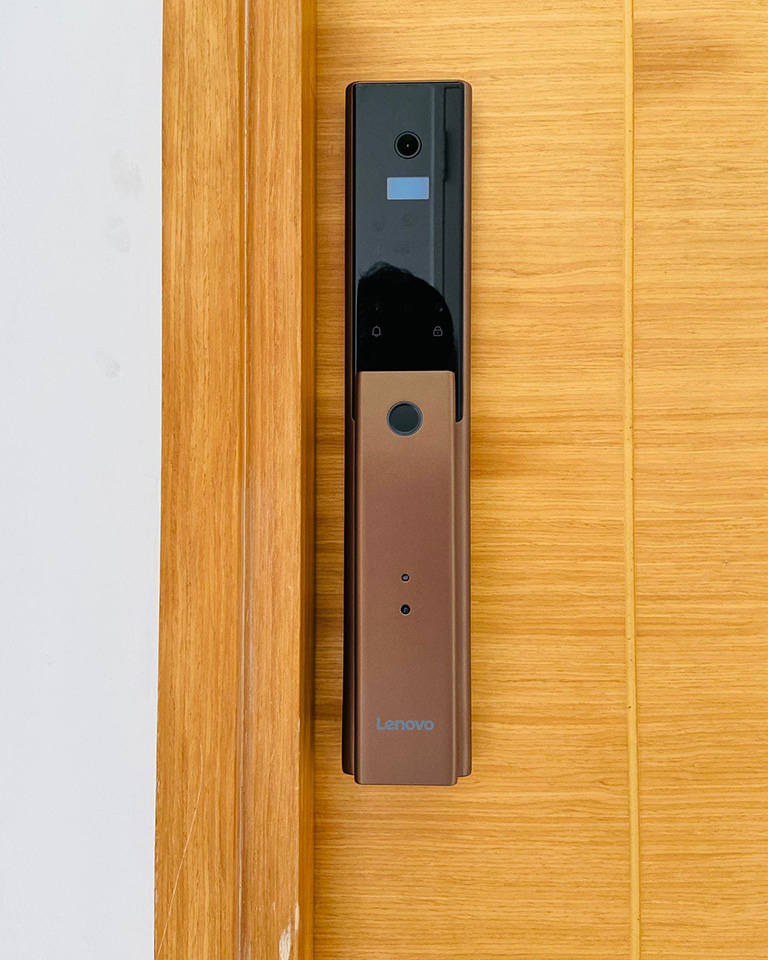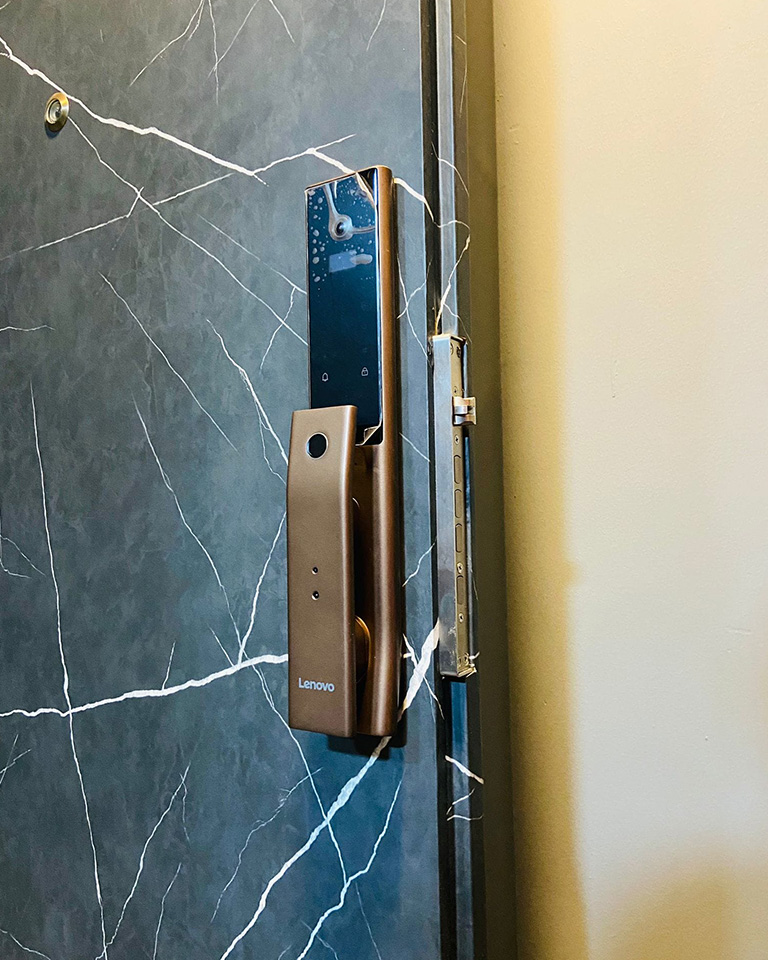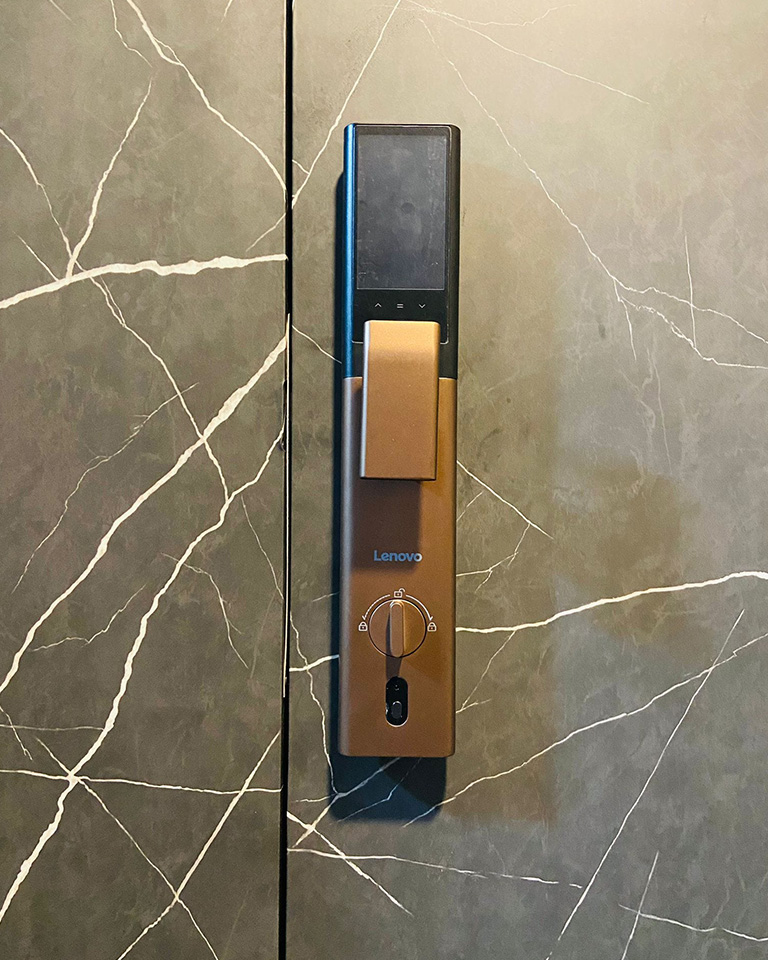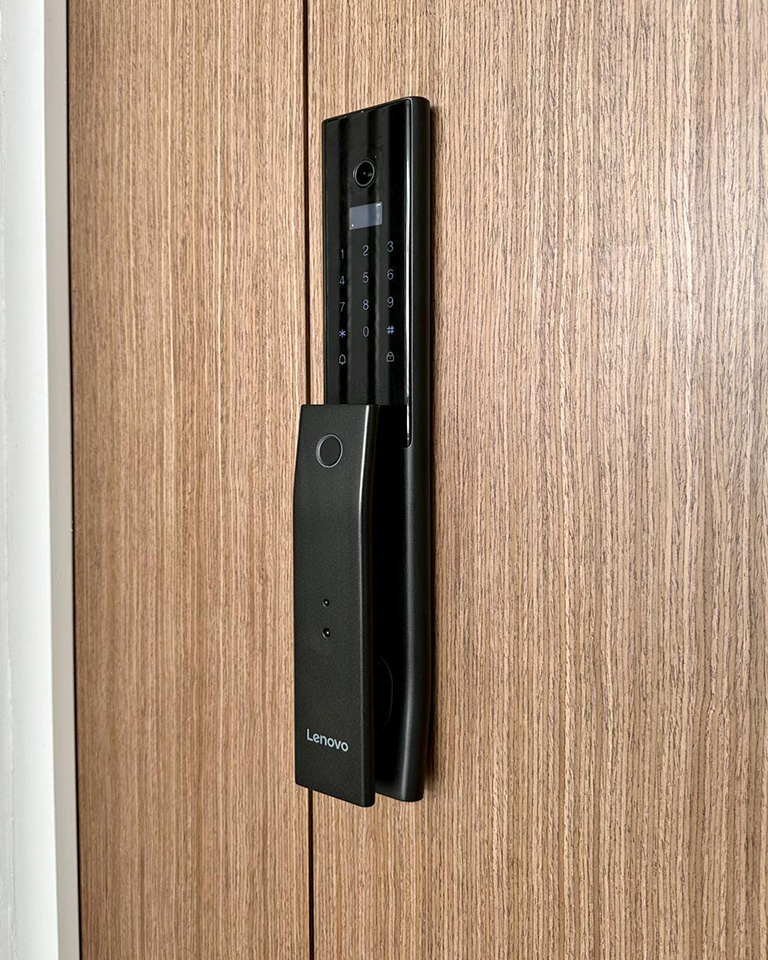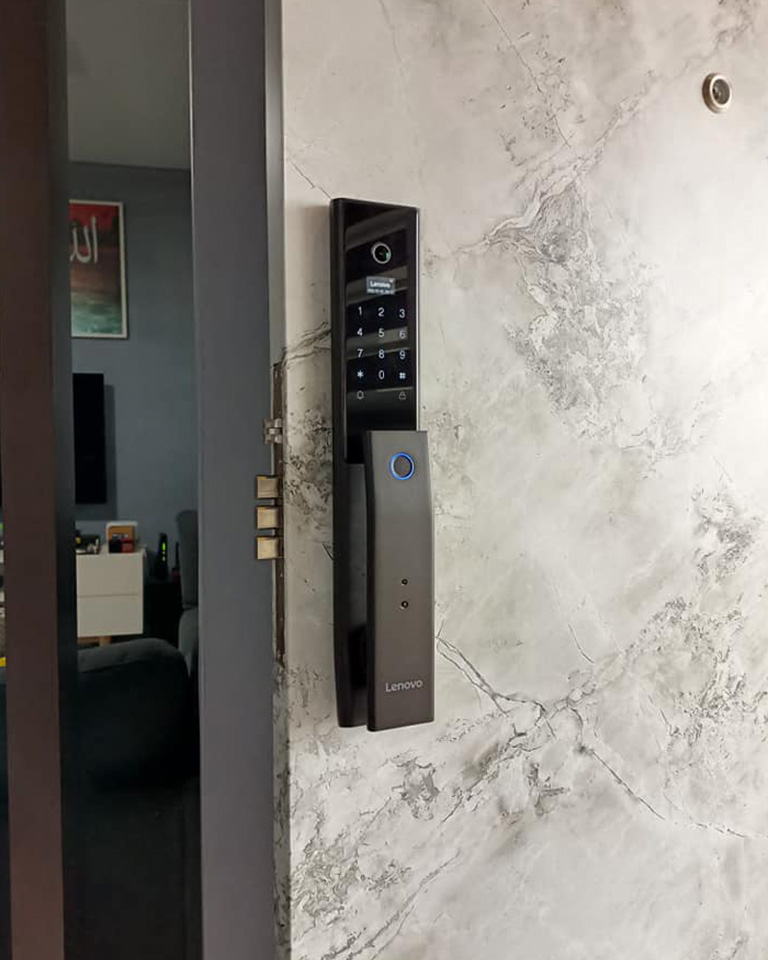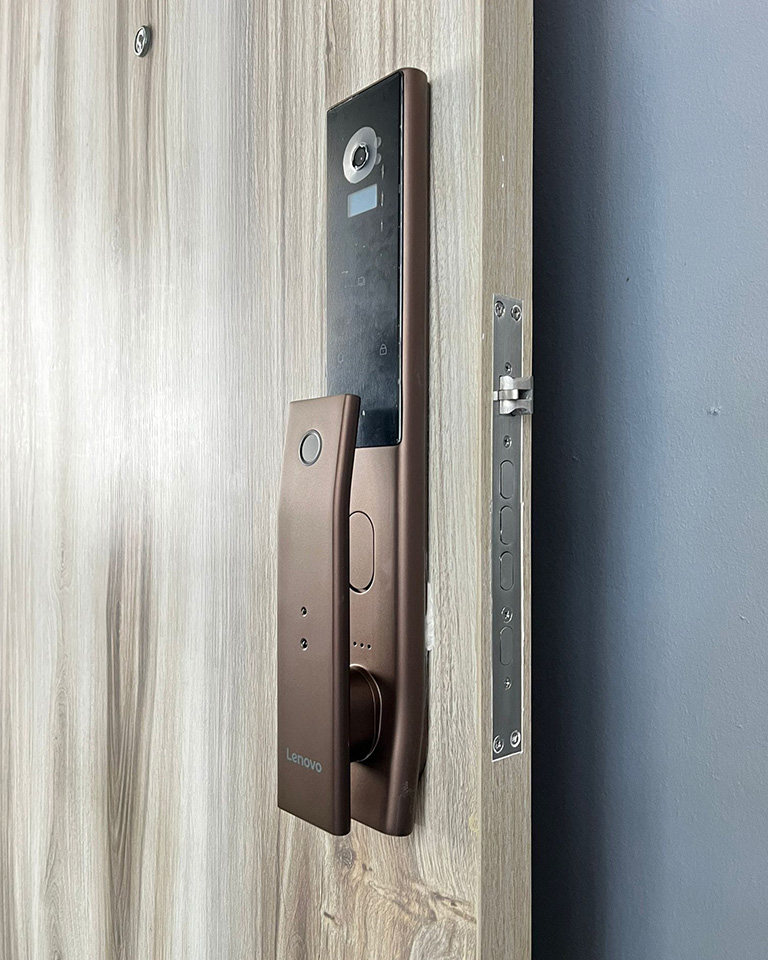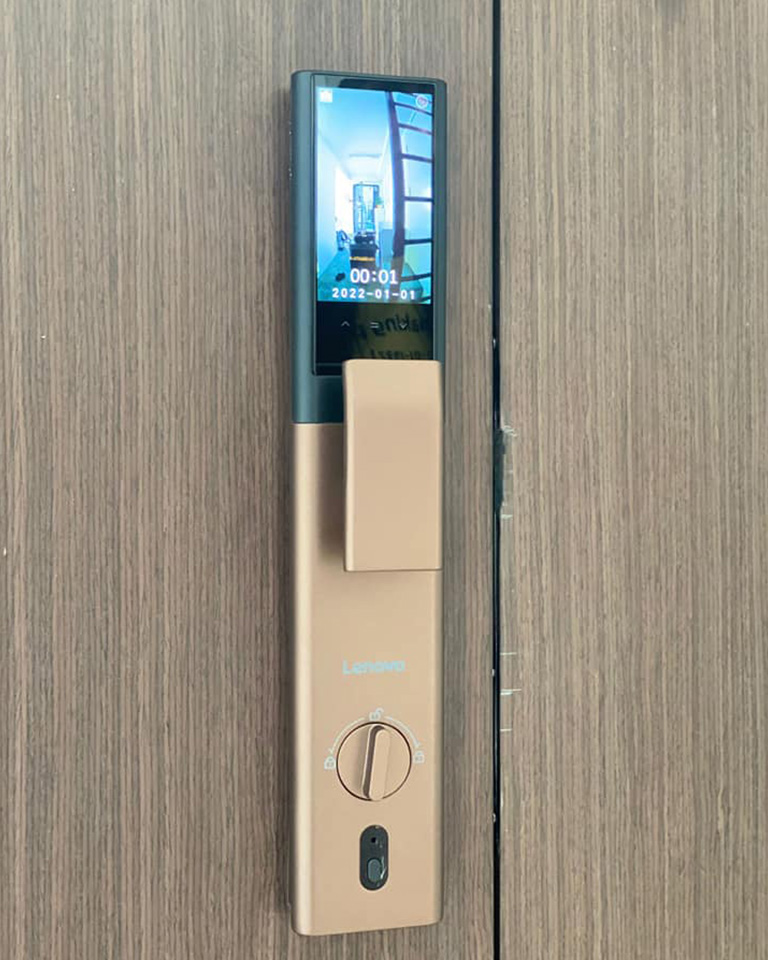 Lenovo A1 Slimmest Push Pull Lock
In Singapore, some of the HDB door and gate have very limited space of less than 5.0c or 6.0 cm.
In this case, Lenovo A1 might be your only choice for a lock replacement in Singapore.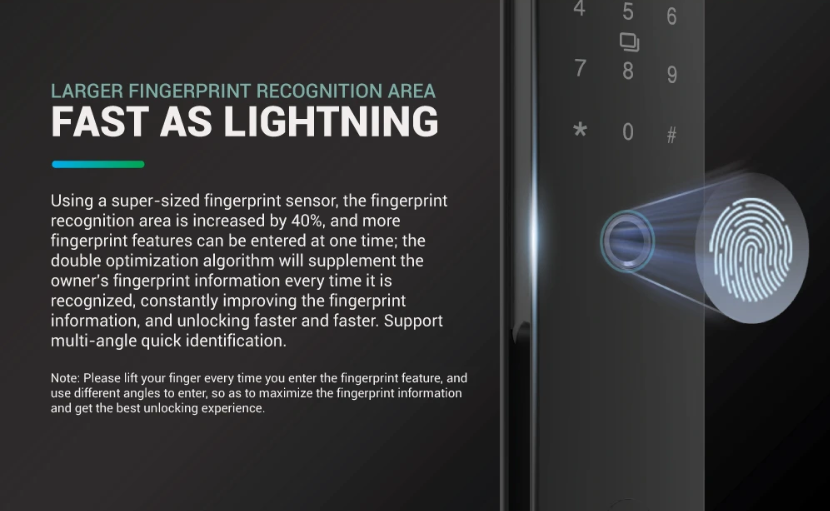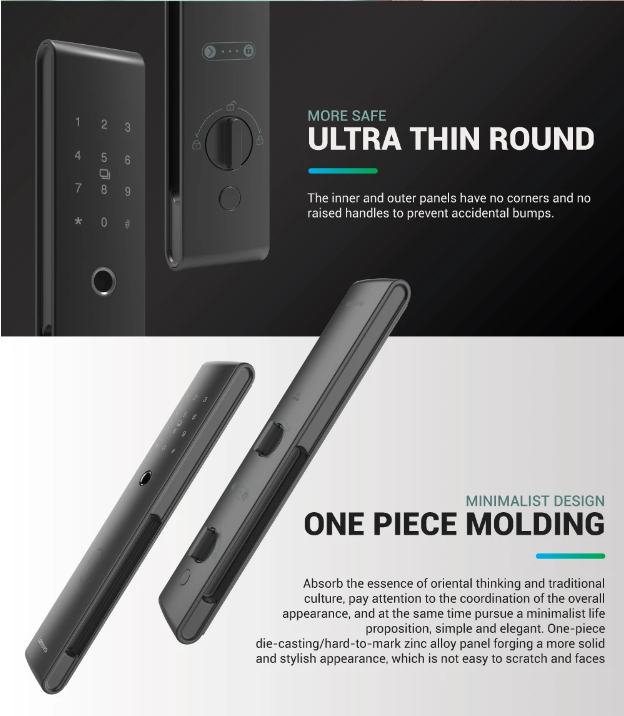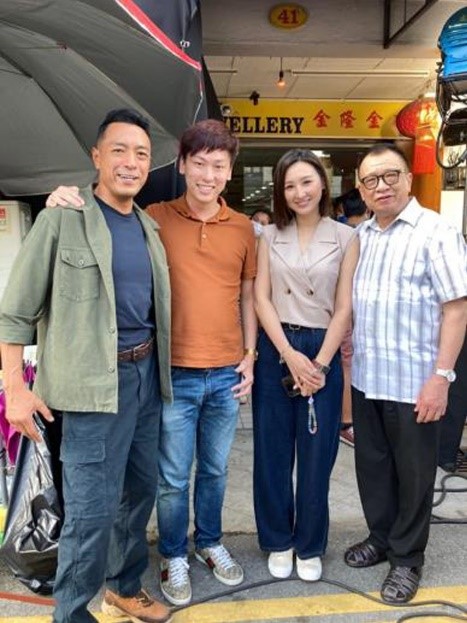 Philip Keung 姜皓文 (The Famous Hong Kong Artist) choose to install Lenovo A1 for his own residential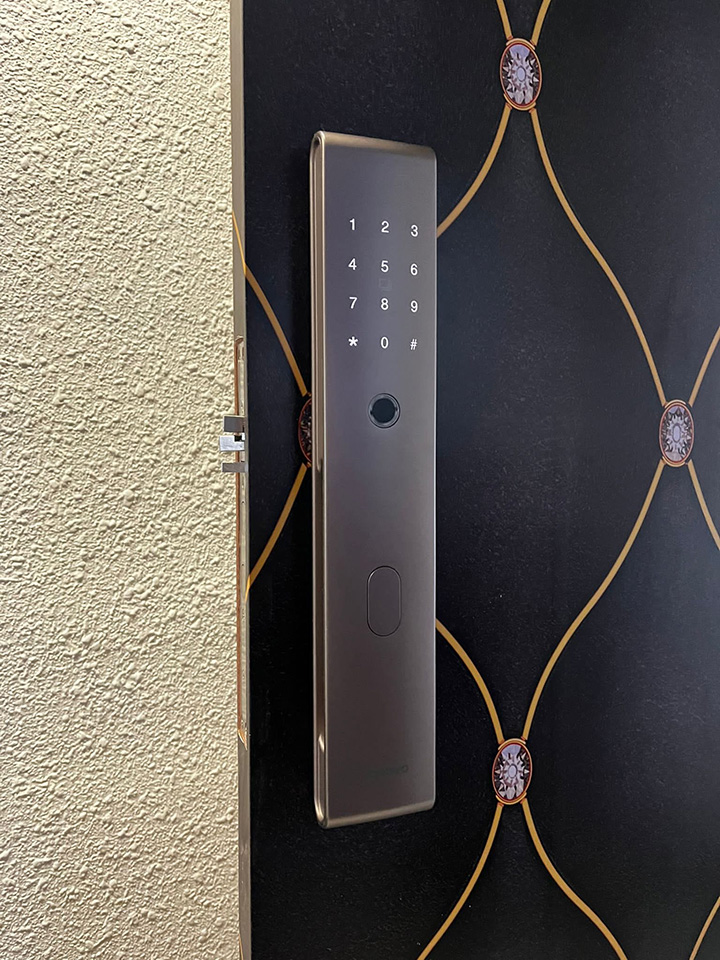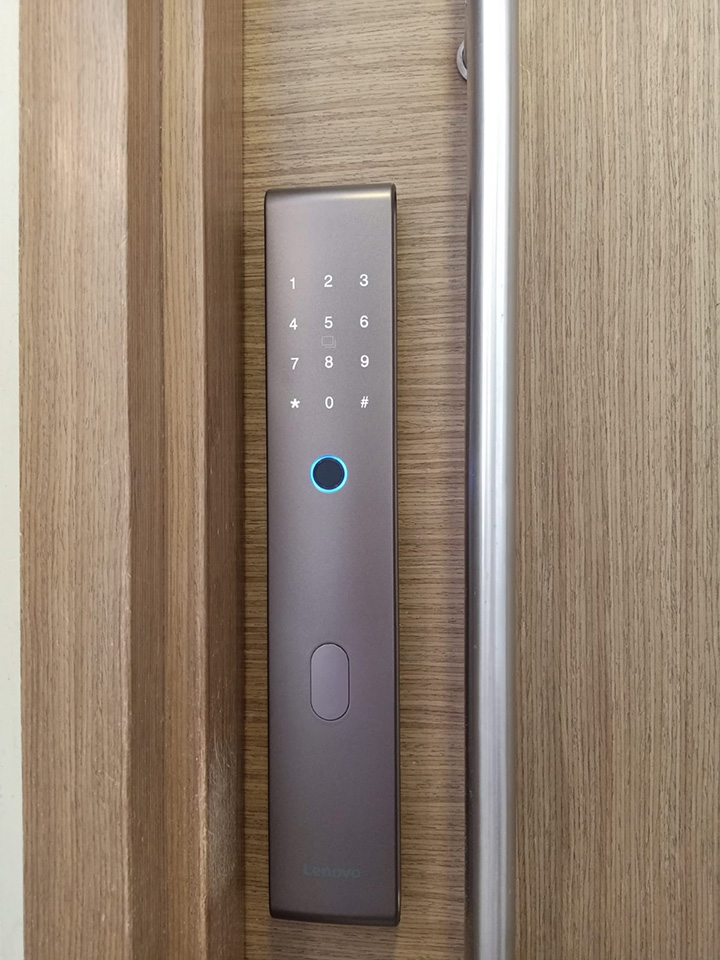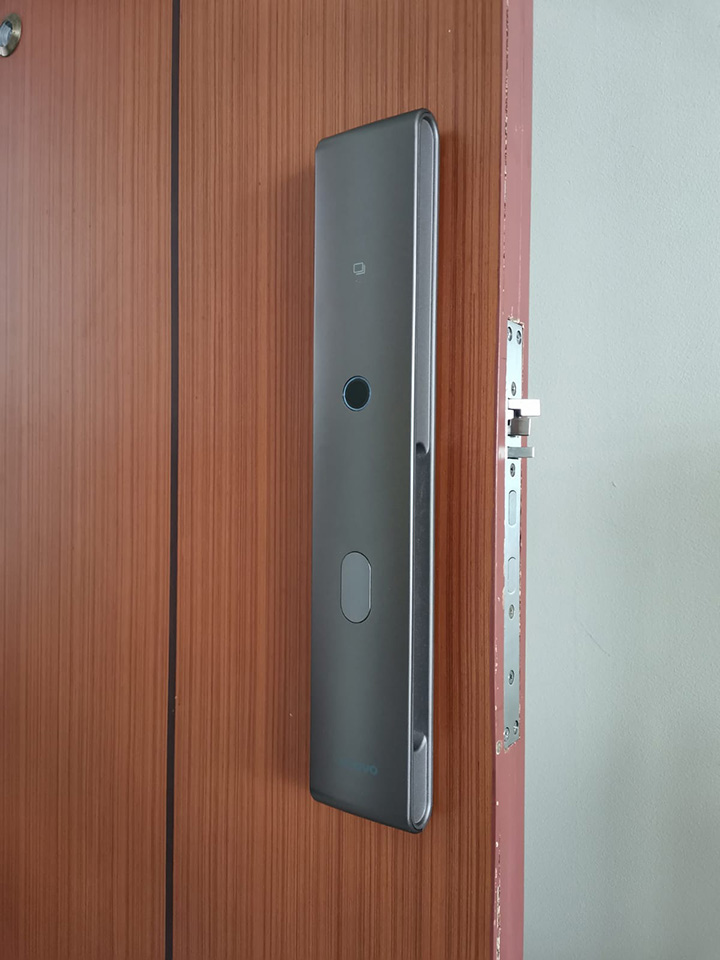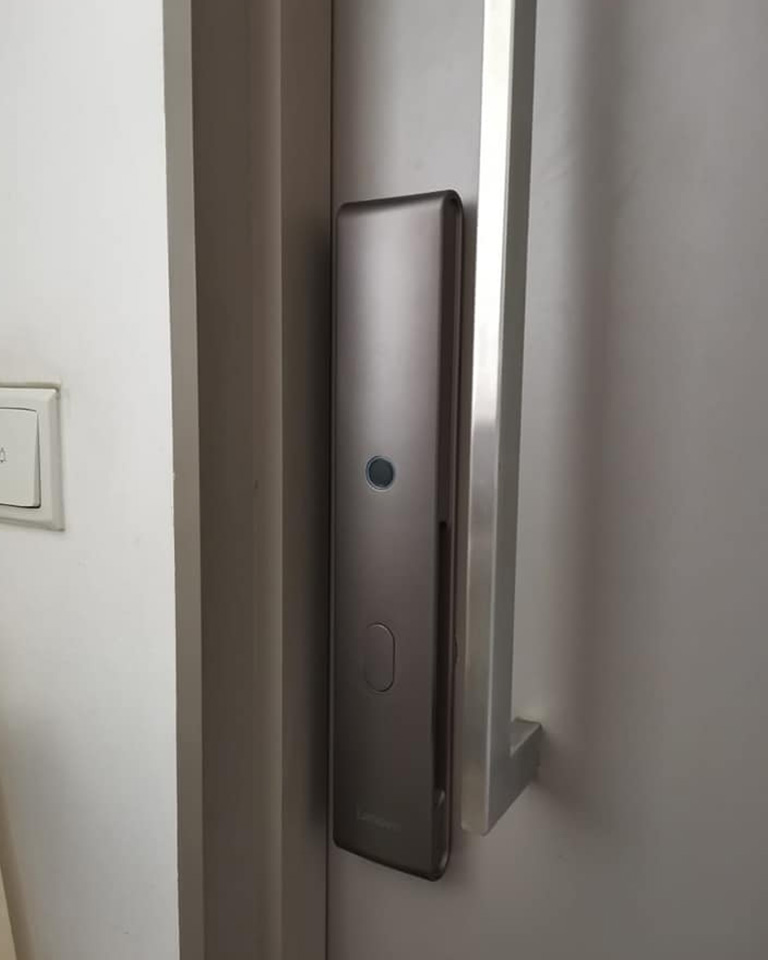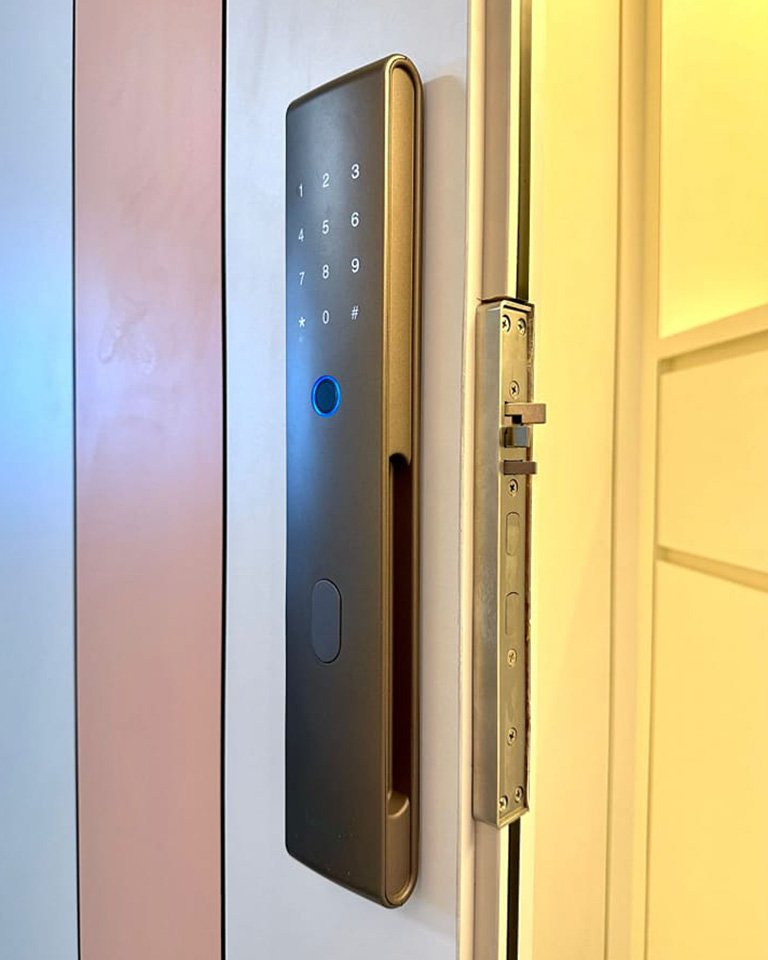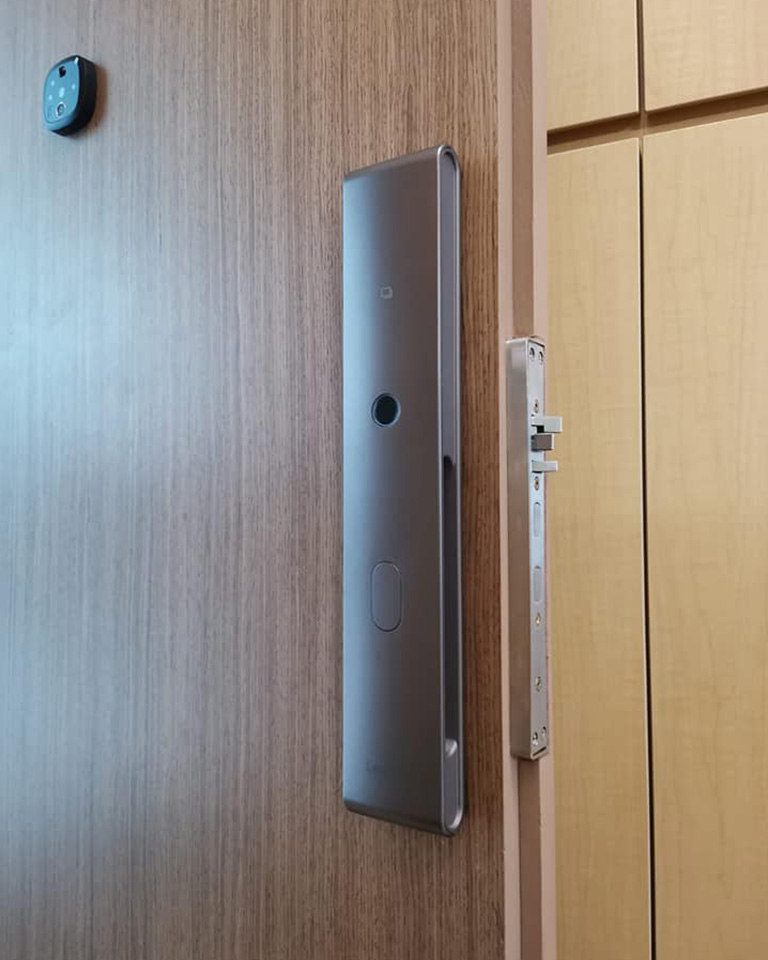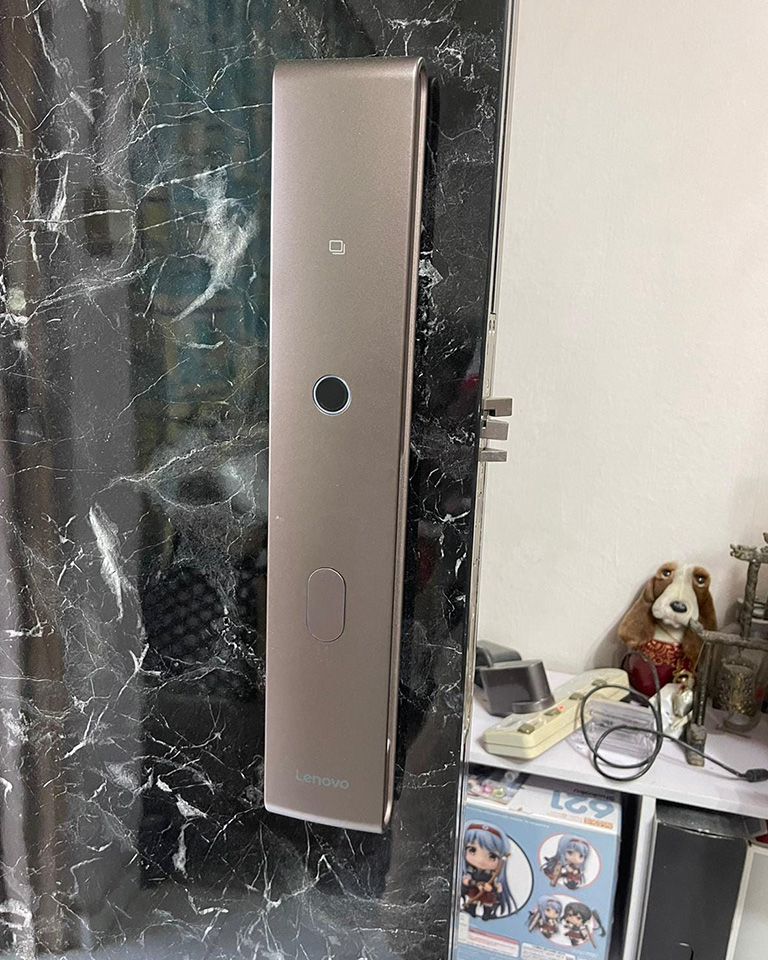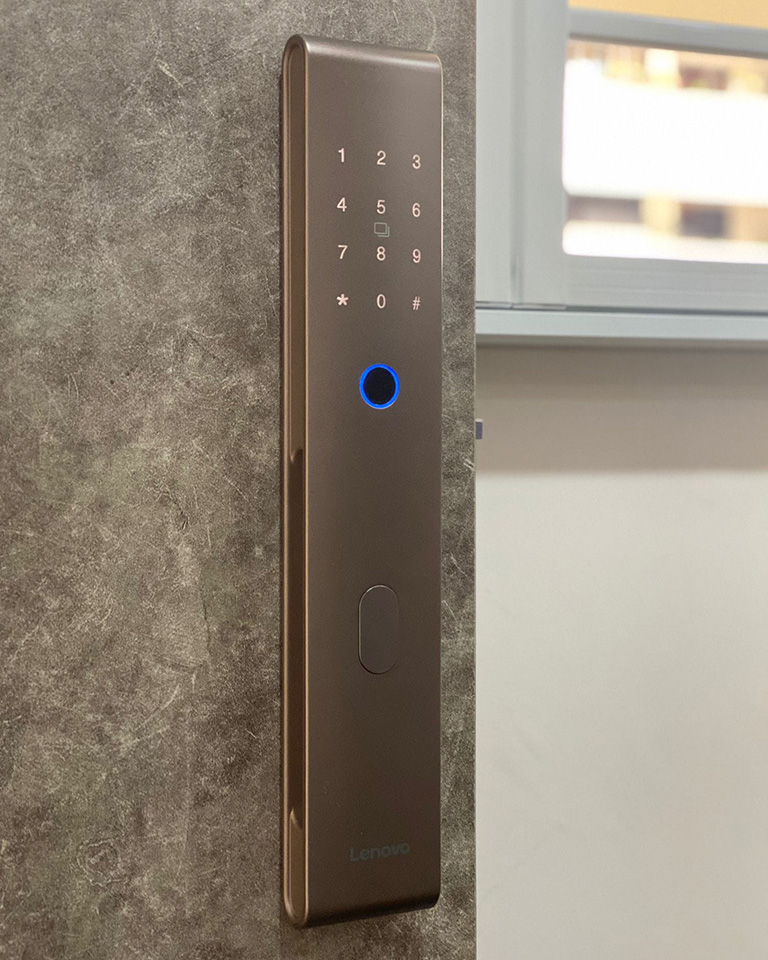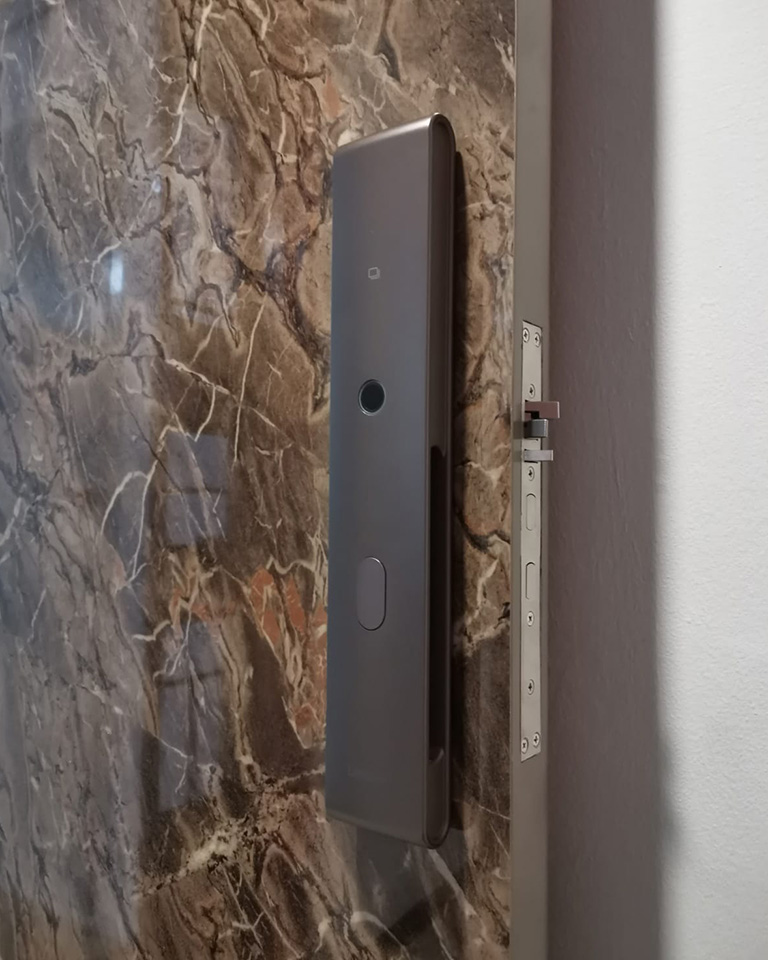 Lenovo U1 Mortise Digital Lock
U1 is built for maximum security
One of the nicest mortises digital locks in the market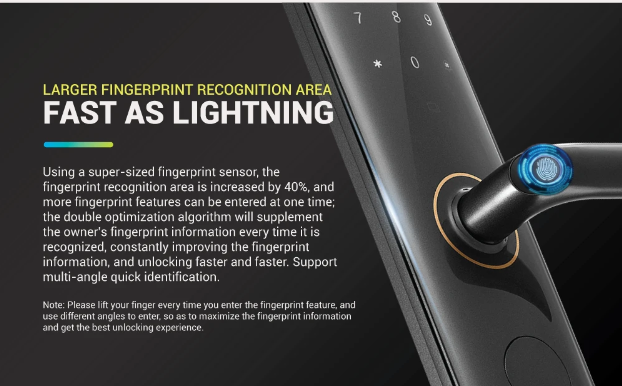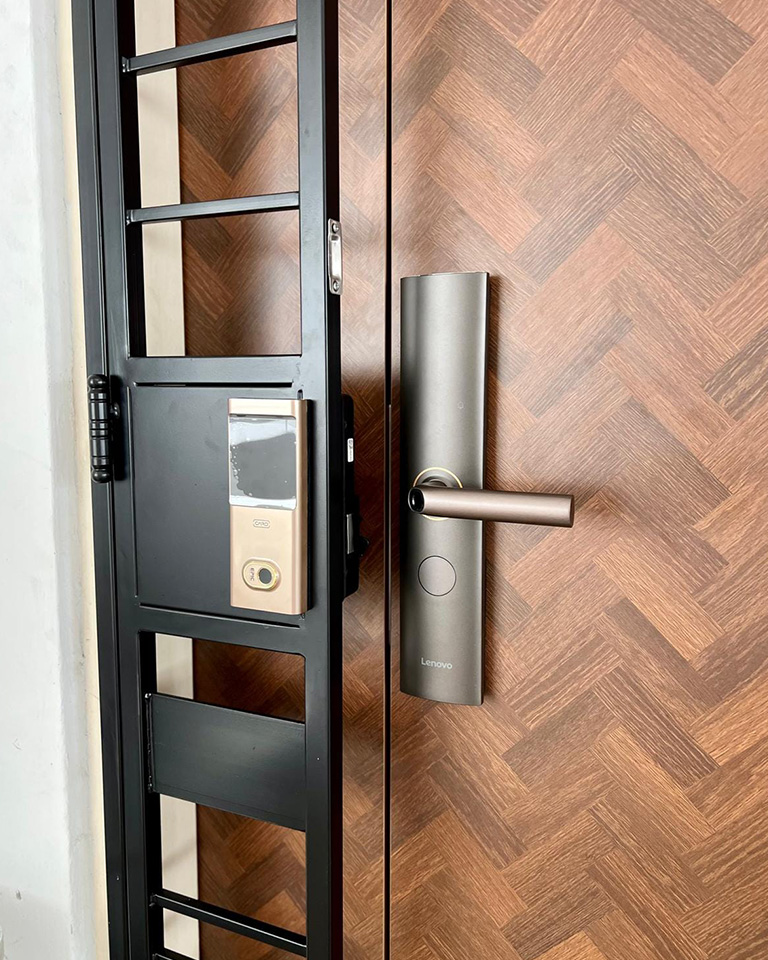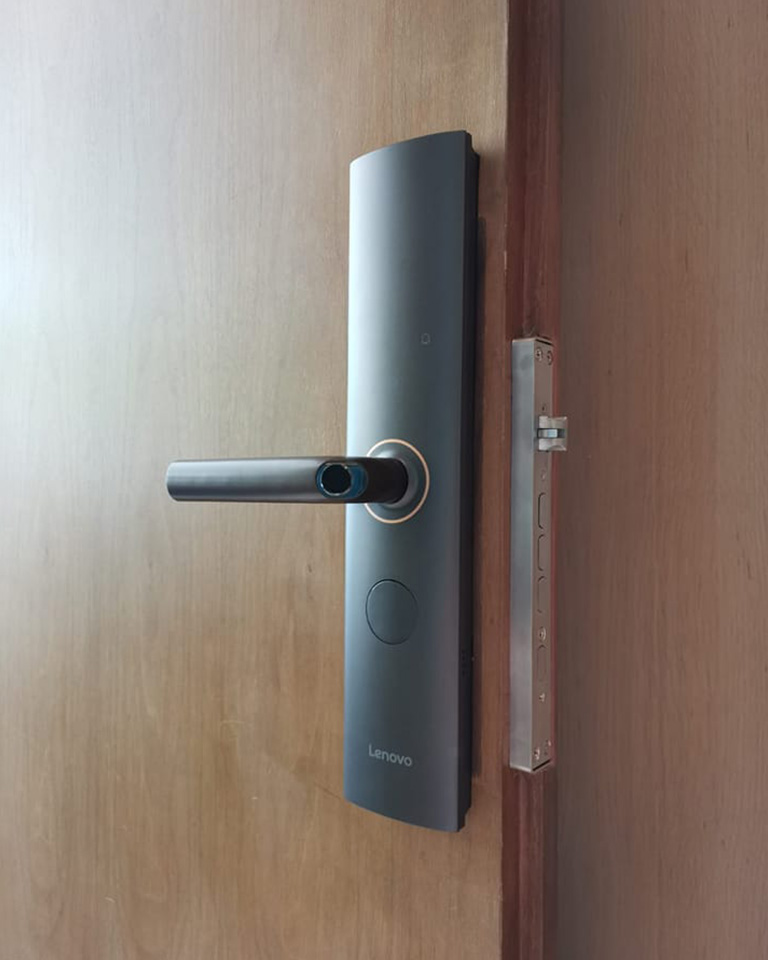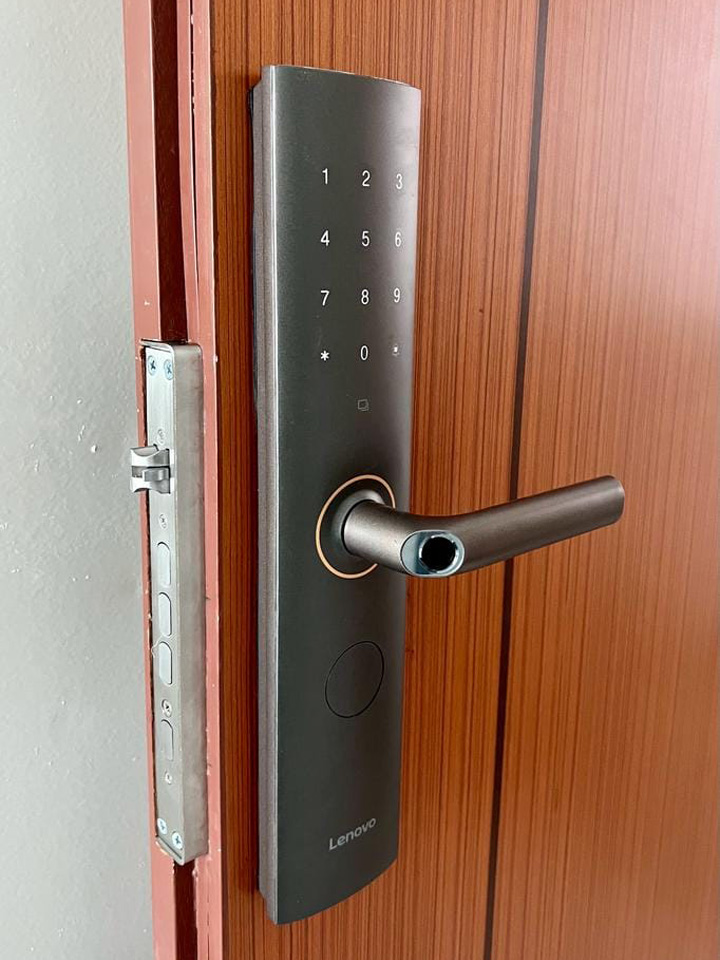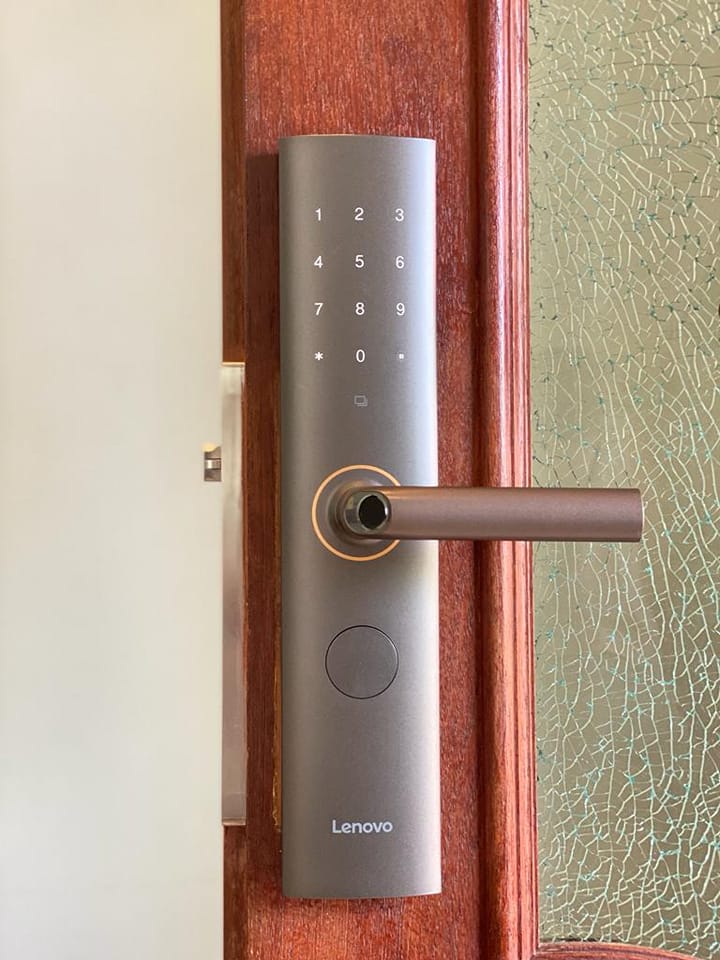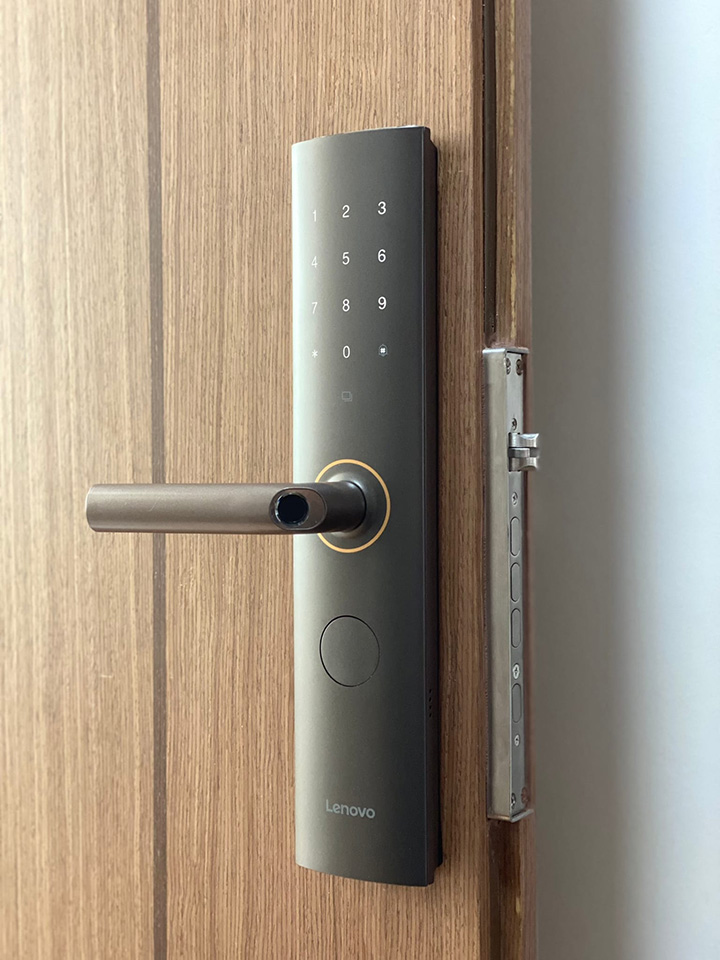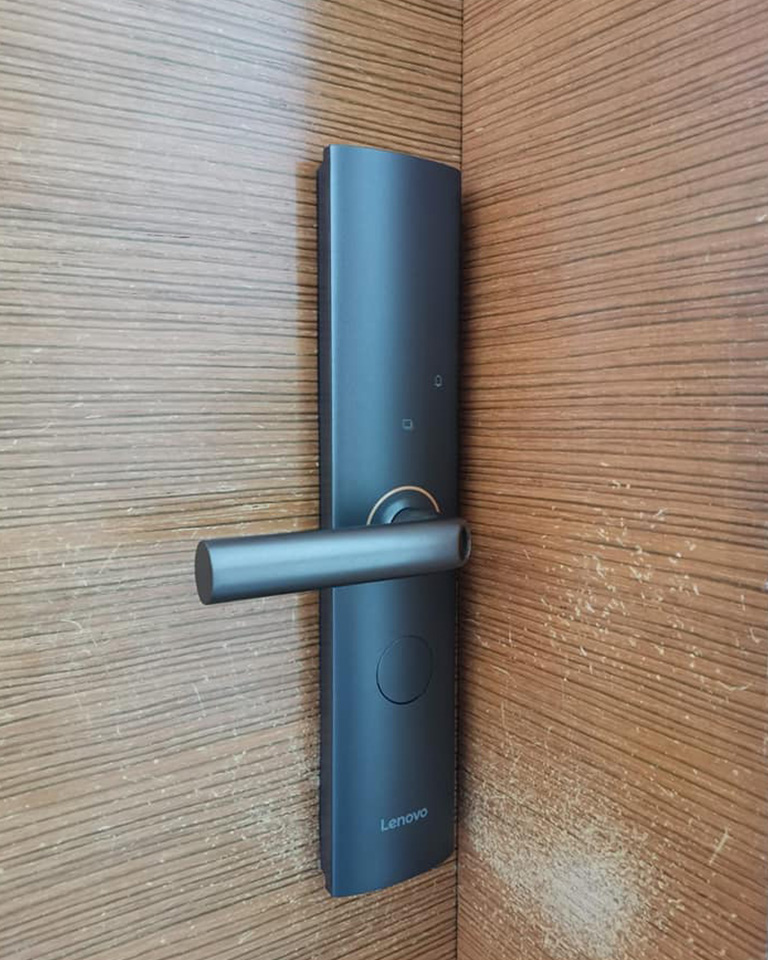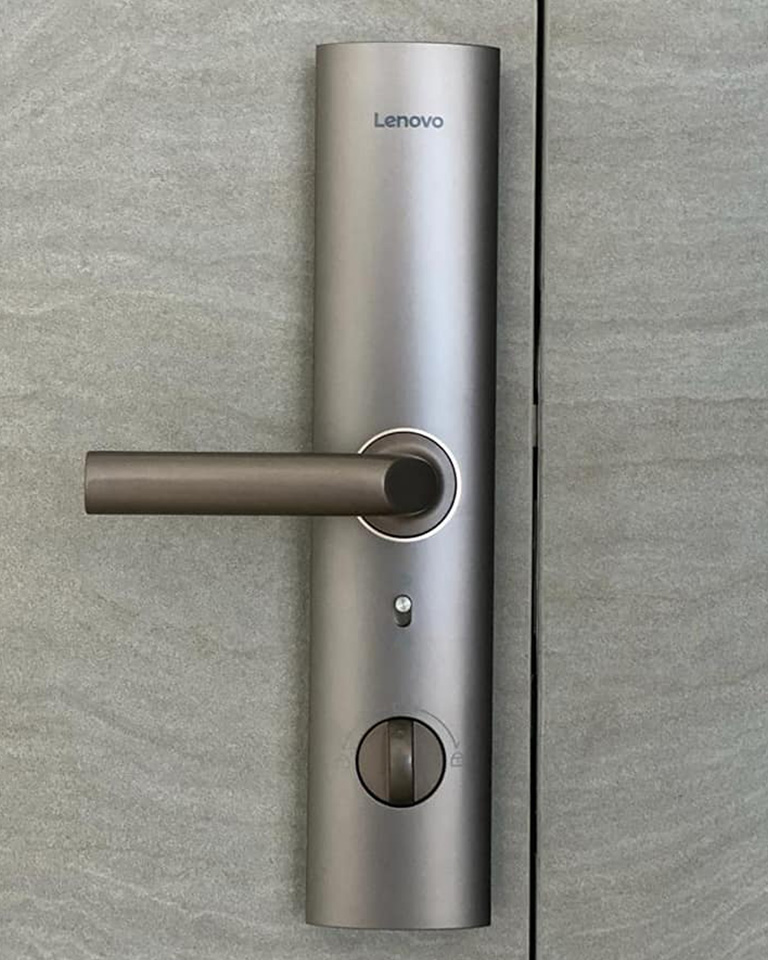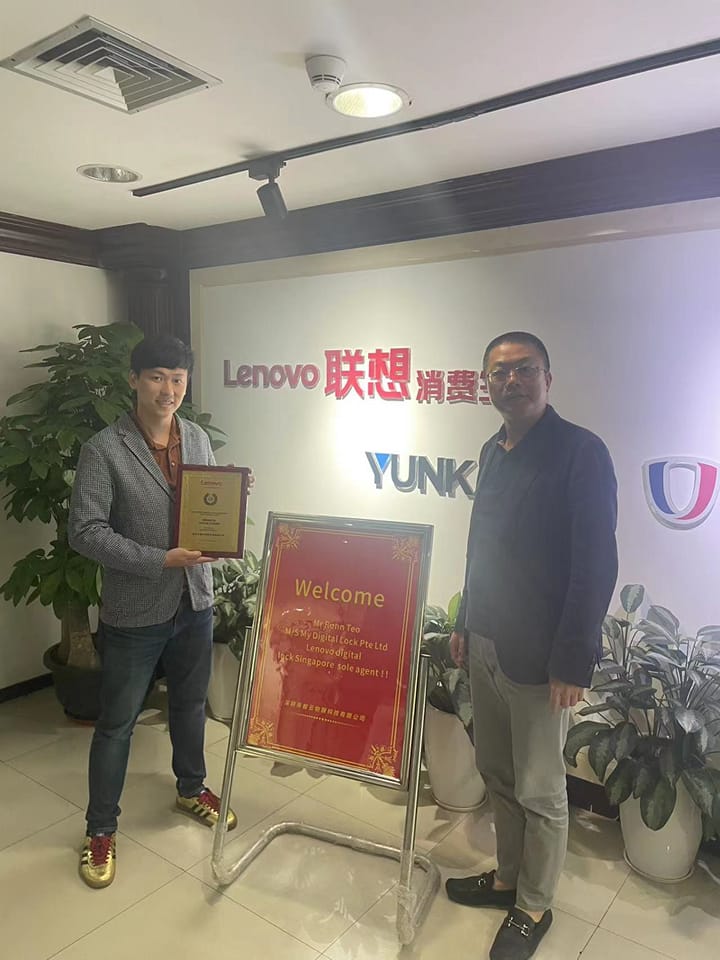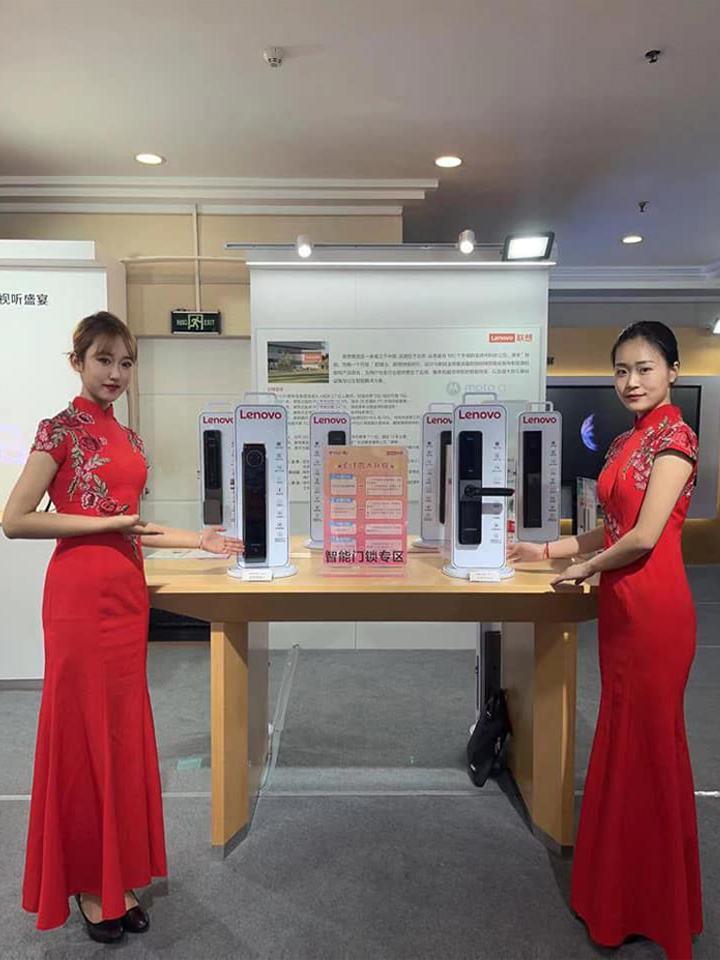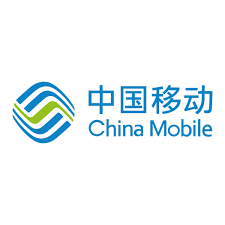 YOU CAN FIND LENOVO DIGITAL LOCK ACROSS CHINA TELCOM, CHINA MOBILE AND ALL THE LENOVO LAPTOP SHOPS IN CHINA
THEREFORE, LENOVO HAVE THE BIGGEST R&D TEAM TO BUILD THE BEST DIGITAL LOCK IN THE MARKET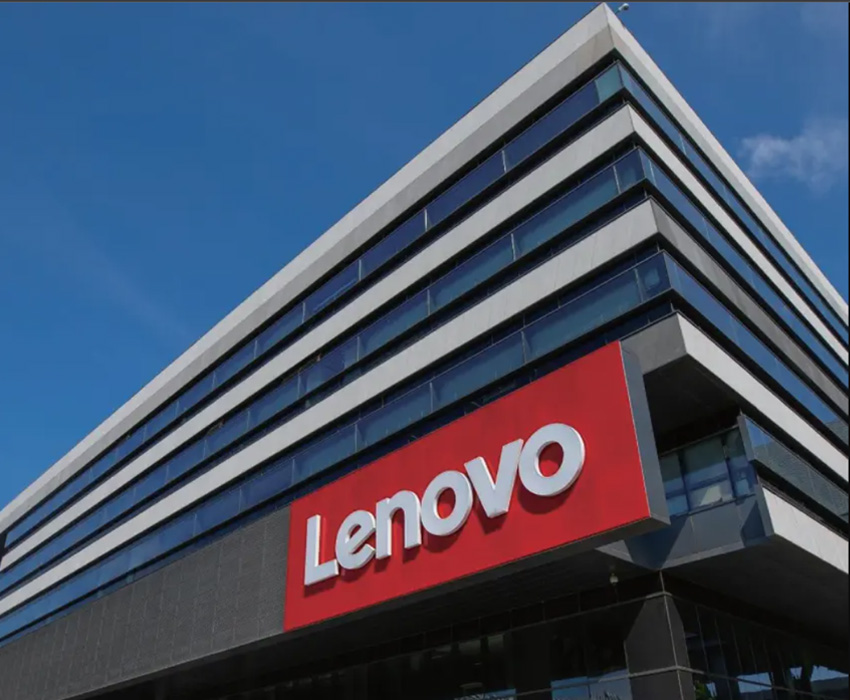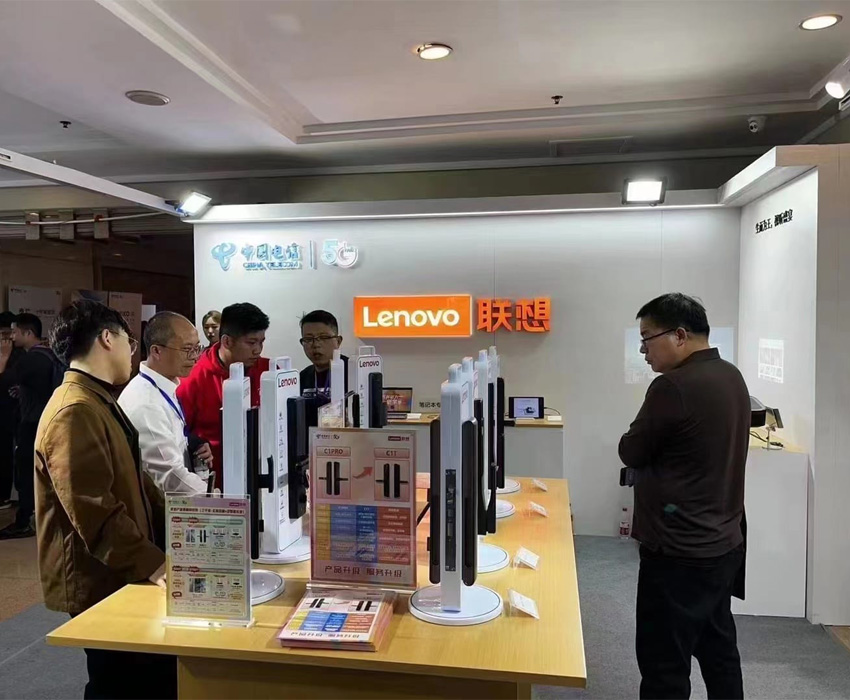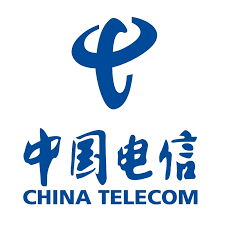 CURRENTLY, ALL THE DIGITAL LOCK FACTORIES IN KOREA OR CHINA IS UNABLE TO LAUNCH ANY POTENTIAL NEW MODEL DUE TO LACK OF SALES VOLUME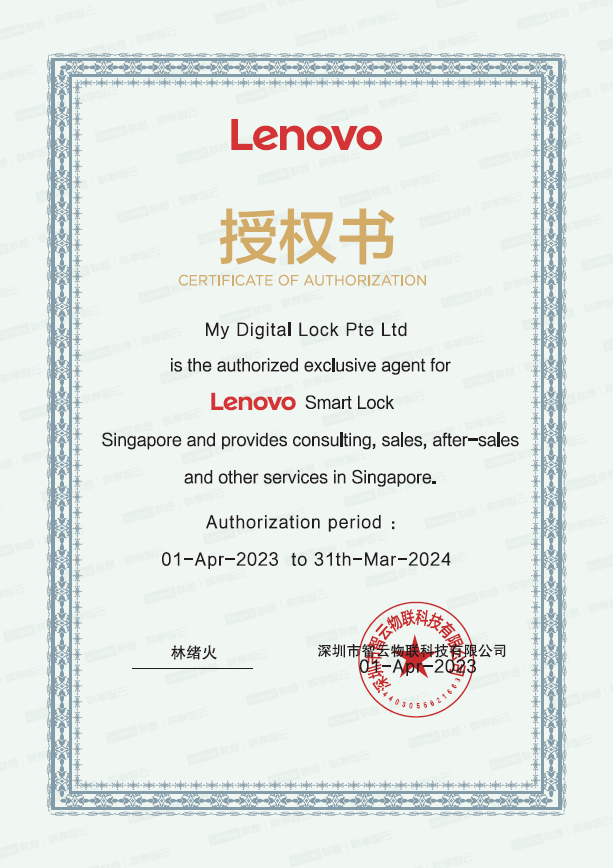 Our Lenovo digital lock is in English Version
Using 70mm Mortise Lockset
(Able to cover existing holes)
Able to use Tuya Wi-Fi
Battery Drainage solved for Singapore usage
Screws, Motherboard and lockset adjust for Singapore Door Thickness


KEYWE Smartphone Digital Lock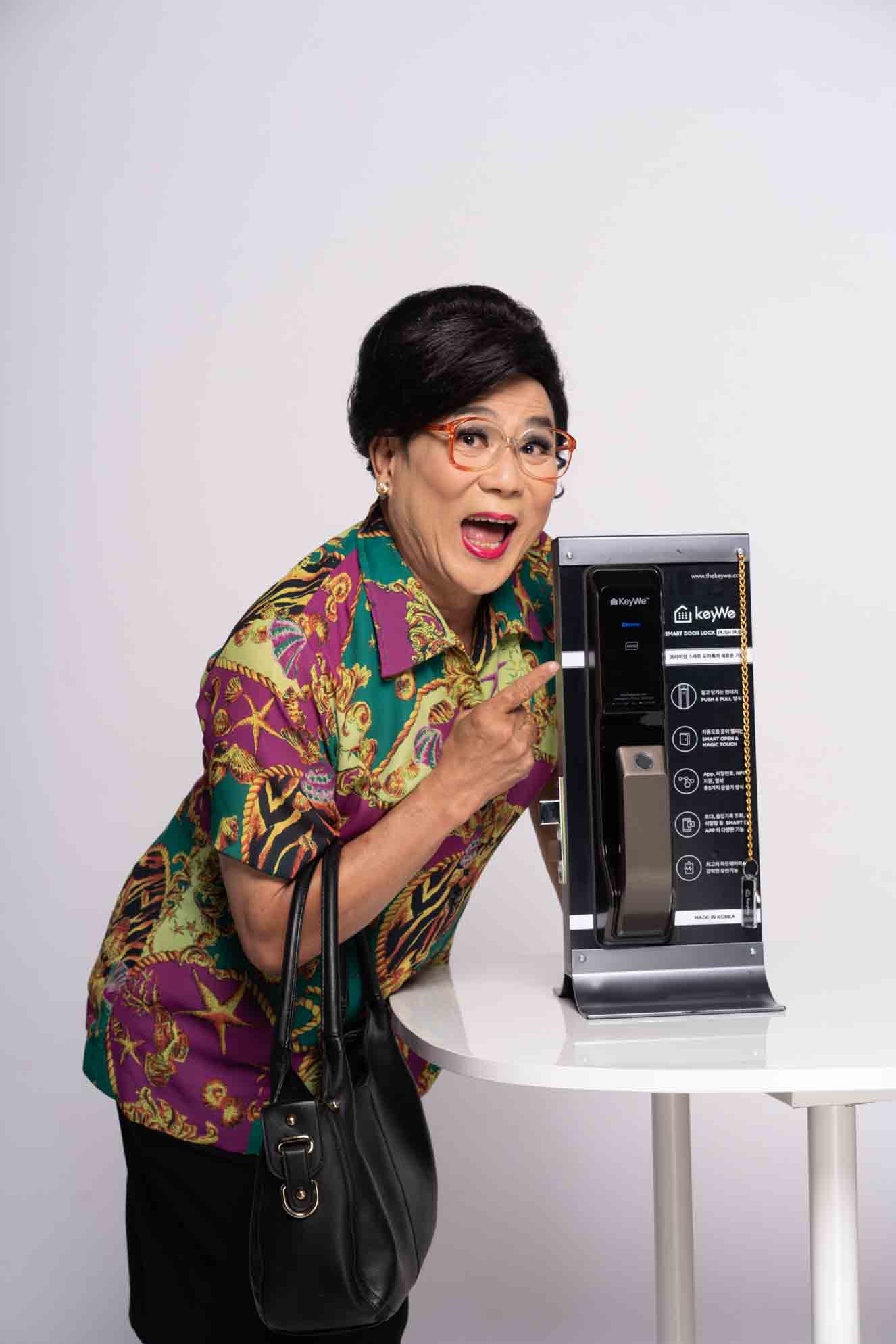 Top 5 Choice of Digital Lock
(Under Liang Si Mei Recommendation)
KEYWE 360 Smartphone Push Pull Digital Lock is the nicest push pull lock in the market with full mobile app features
KEYWE 360 Smartphone digital lock comes in satin gold and space grey using the 360-degree air touch fingerprint sensor
(Up to 95% Accuracy)
KEYWE Smartphone Digital Lock is suitable for all HDB Fire Rated Door and Condo Door in Singapore
KEYWE is the first Korea Digital Lock Company who has developed a mobile App to unlock the digital lock using Smartphone through Bluetooth, Wi-Fi and 4G
None of the KOREAN digital lock company could perfect the mobile app besides KEYWE until 2023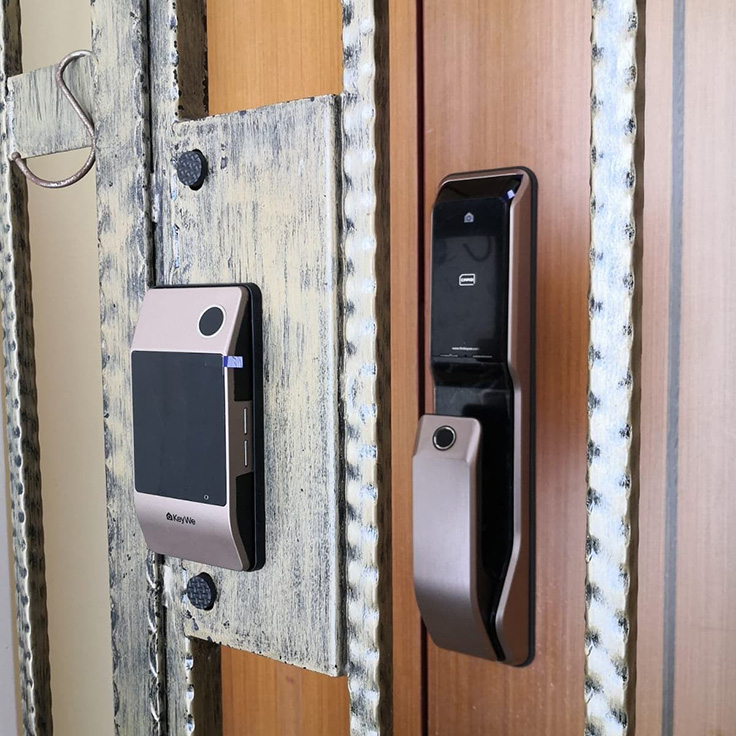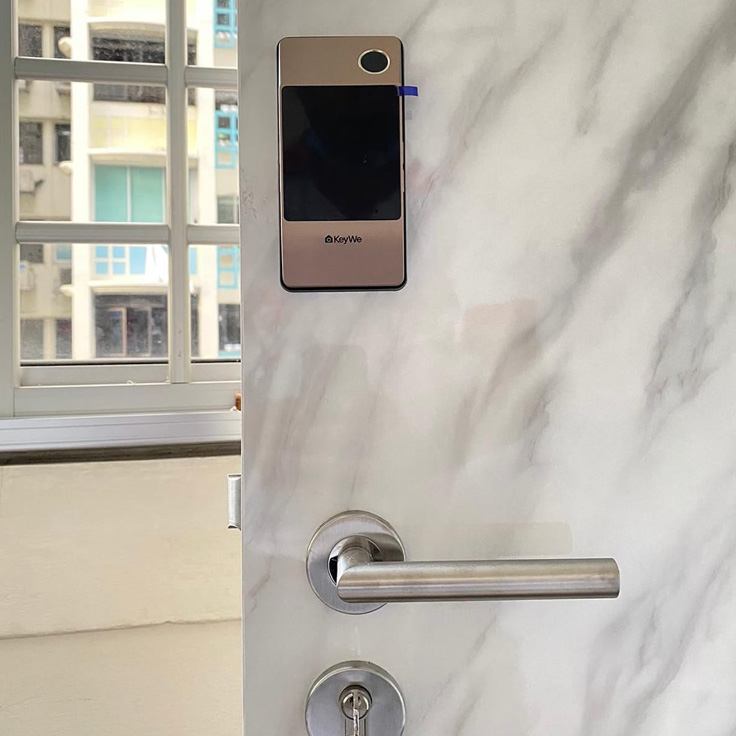 Celebrities who prefer our KEYWE 360 Smartphone Digital Lock
Aileen Tan 陈丽贞 for her condo house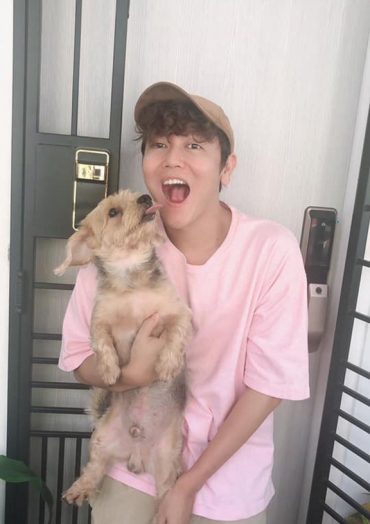 Jasper for his HDB Main Door
Chen Xiu Huan for her Landed Main door and Wardrobe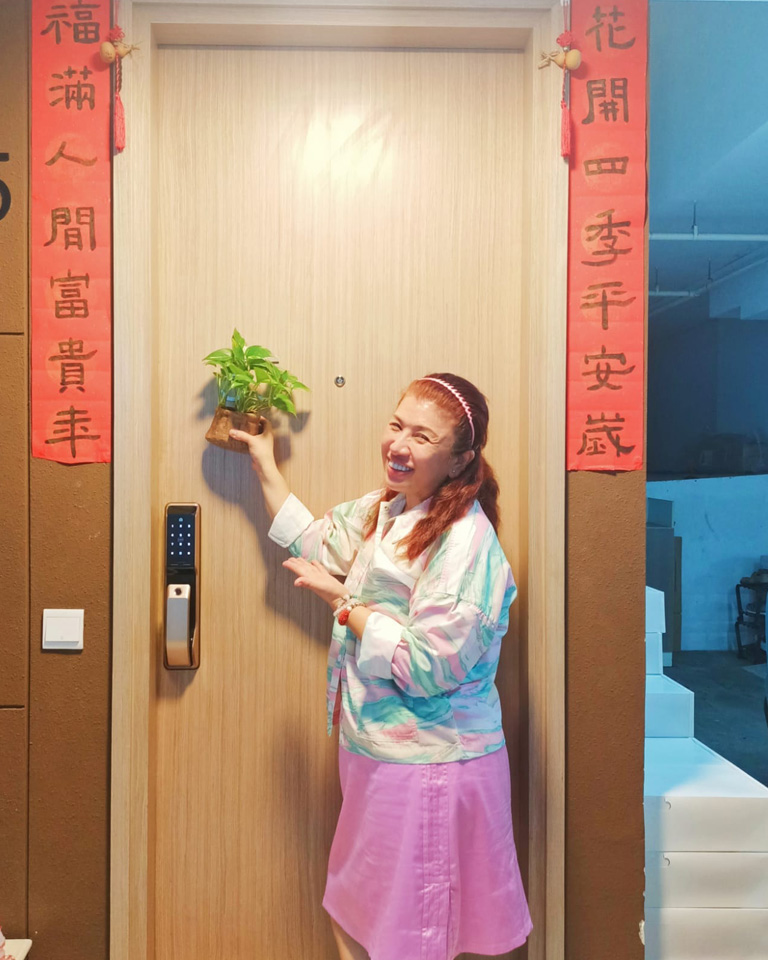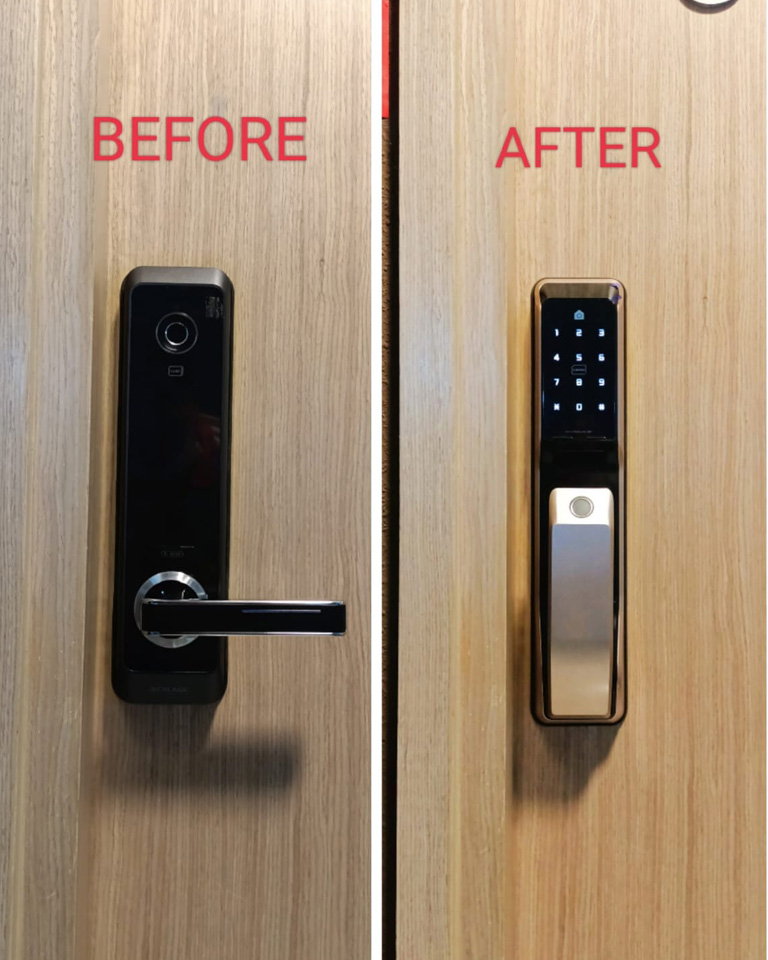 Liu Ling Ling for her Condo Main door
She replaces her digital lock after it spoil in the middle of the night and couldn't find a replacement
For Brand New HDB Main Door & Gate choose KEYWE
If you have intension to build the nicest HDB door and gate, and you are looking for the best design digital lock to match it, KEYWE Digital Lock is your only choice
As it has the nicest push pull in Korea and they have the strongest mobile app in the market which is user friendly
(Synchronize Unlock available – Unable both door and gate with one touch)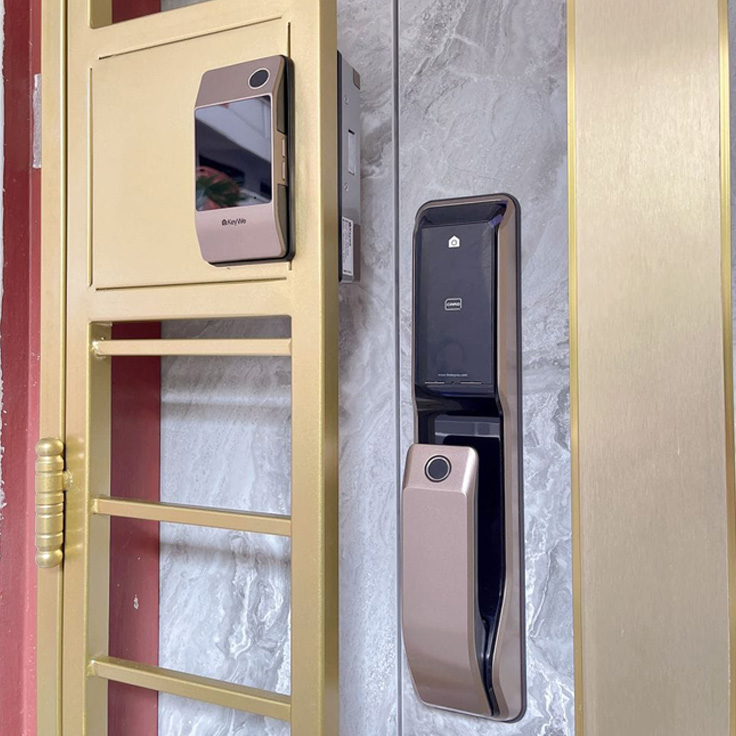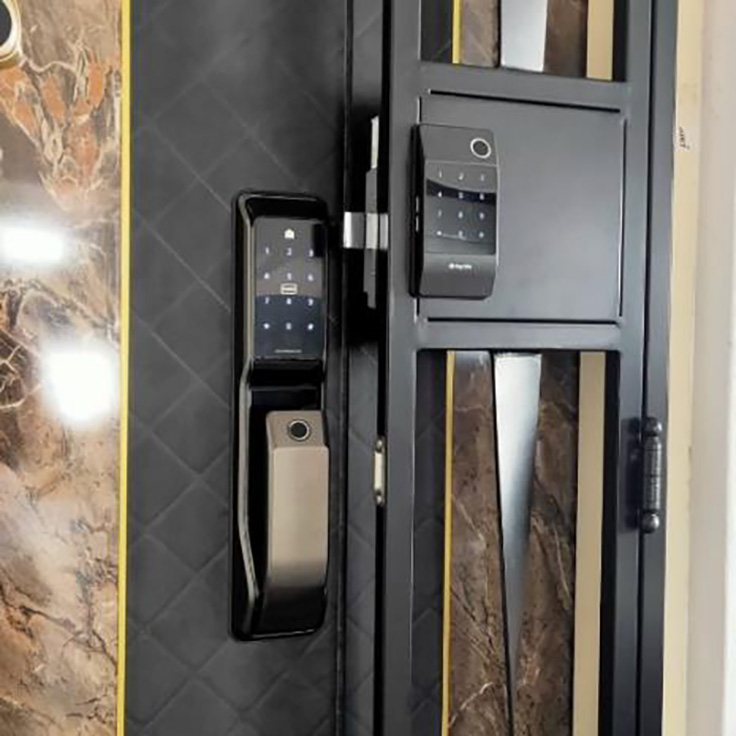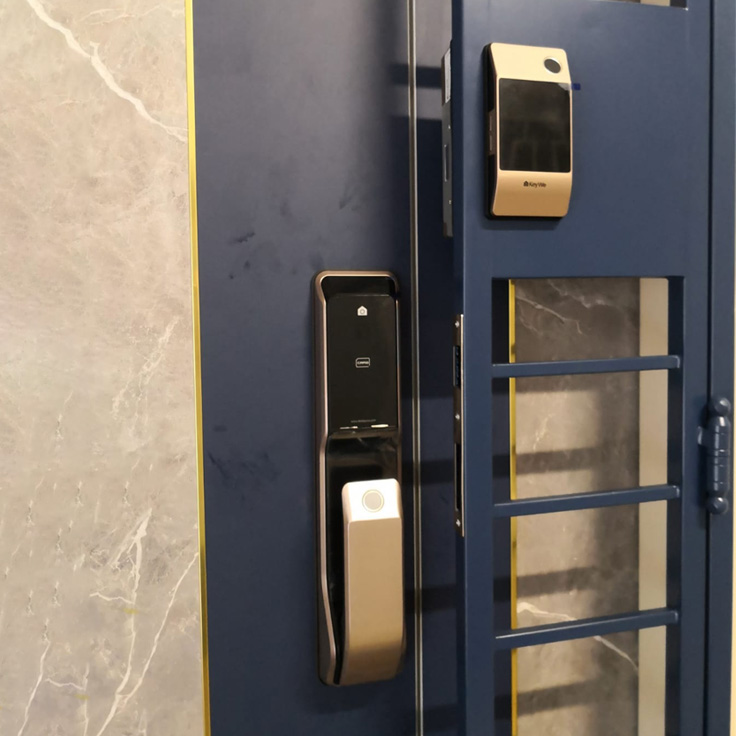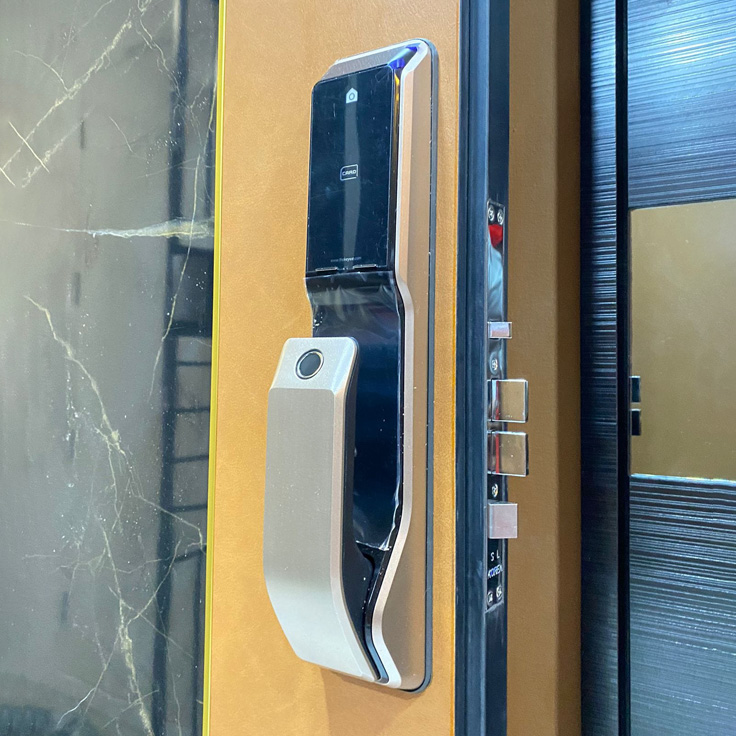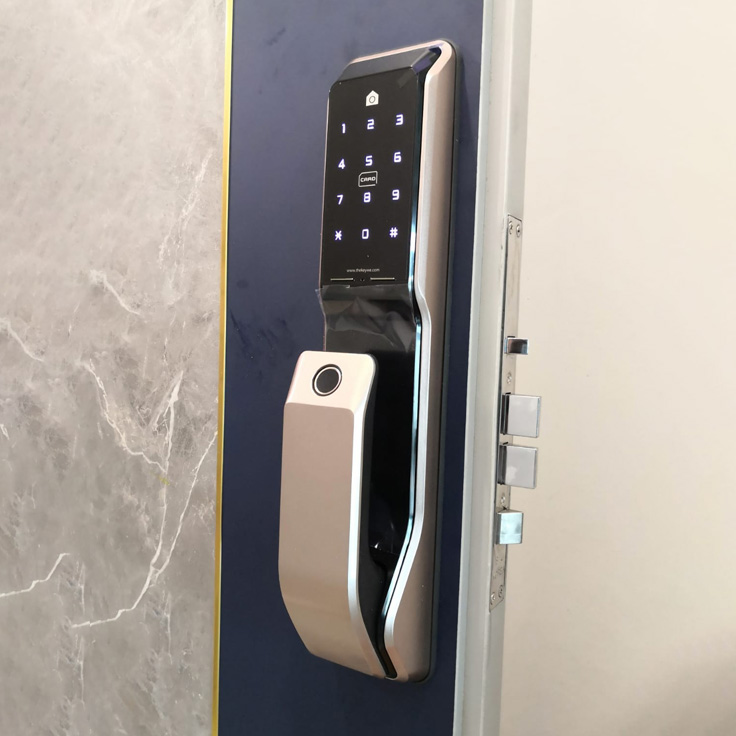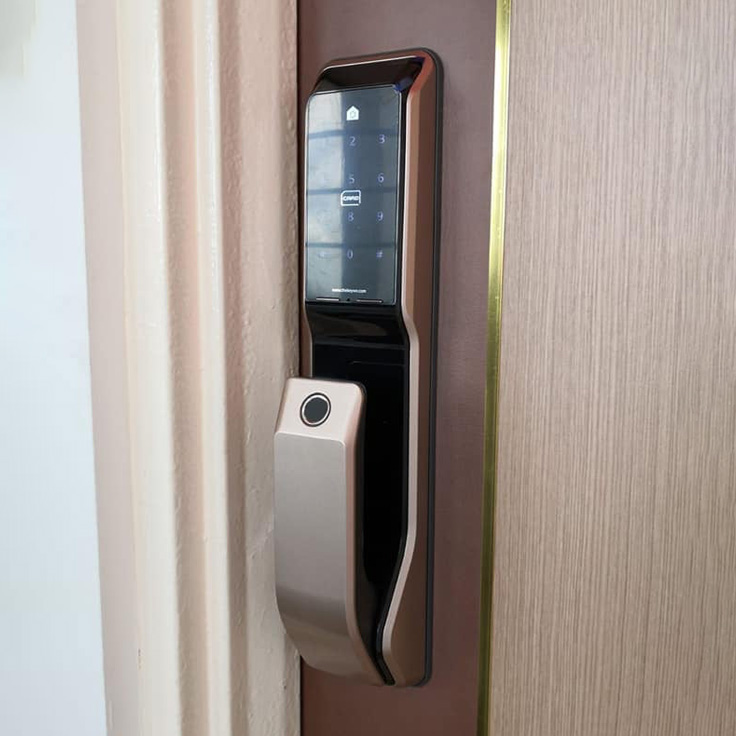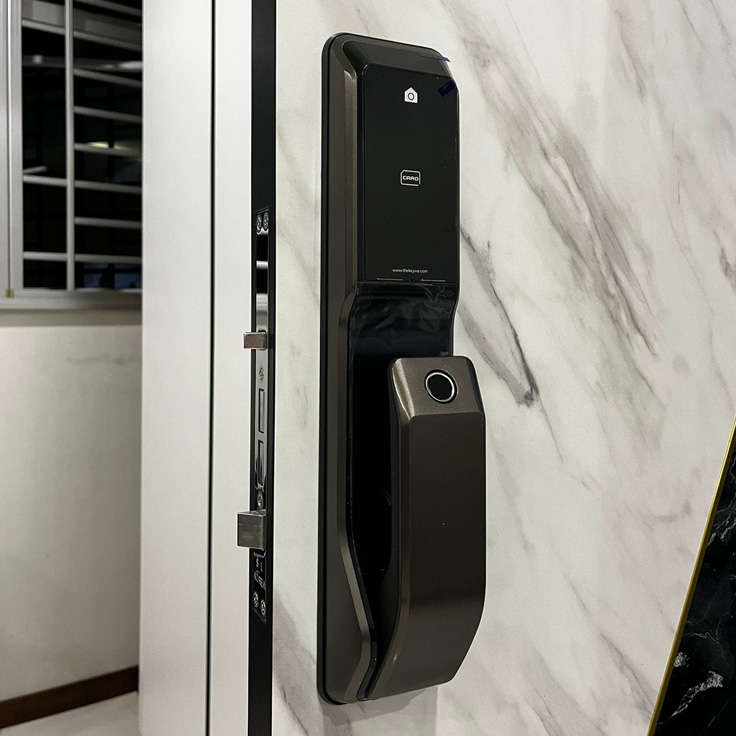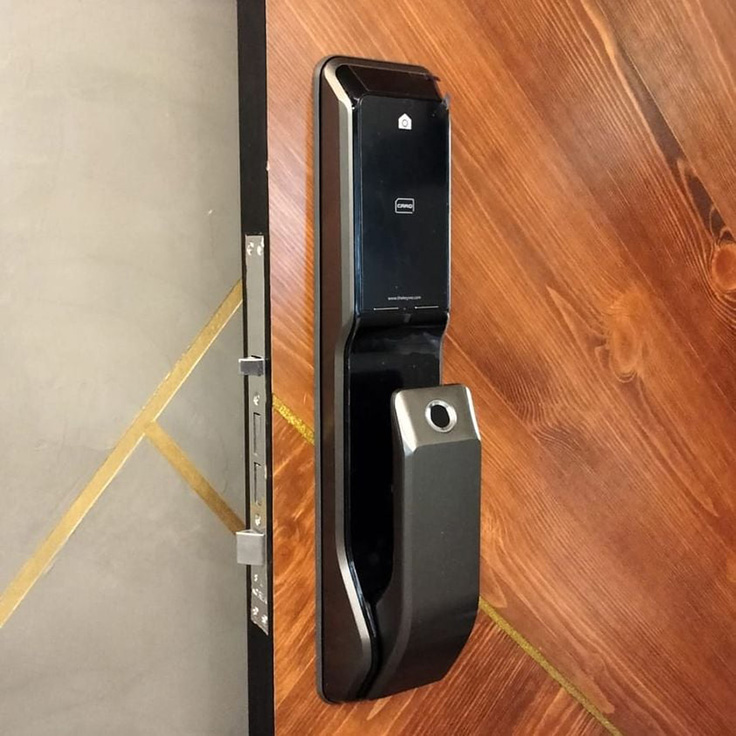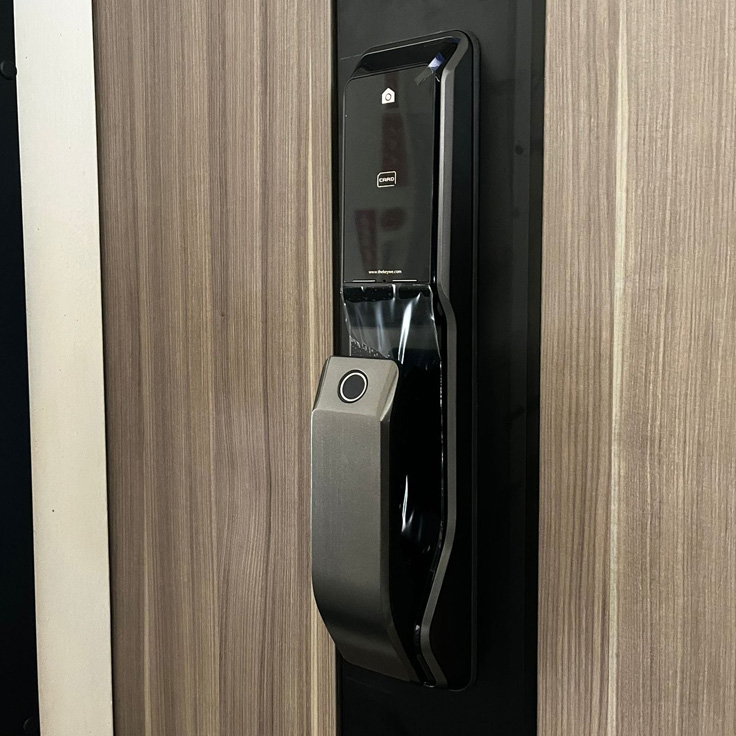 KEYWE Damian Smartphone Digital Lock
(The smallest gate and rim digital lock in the market)
They build to make it look simple, cute and powerful
7 Ways to Unlock Dual Fingerprint Gate Lock
(From inside of the house)
Fingerprint

Remote Control

Press Damian Door Lock Open Button

Mechanical Key

Bluetooth

Wi-Fi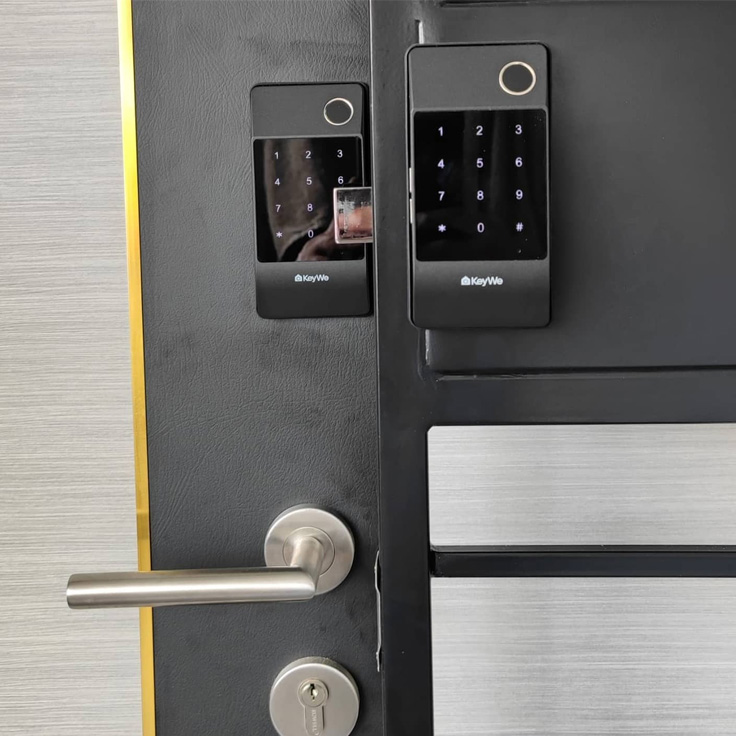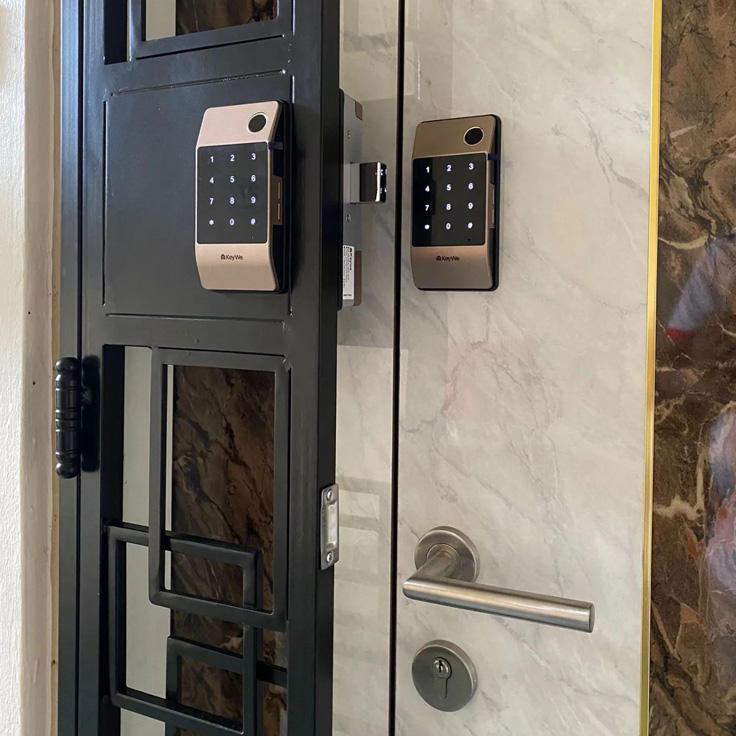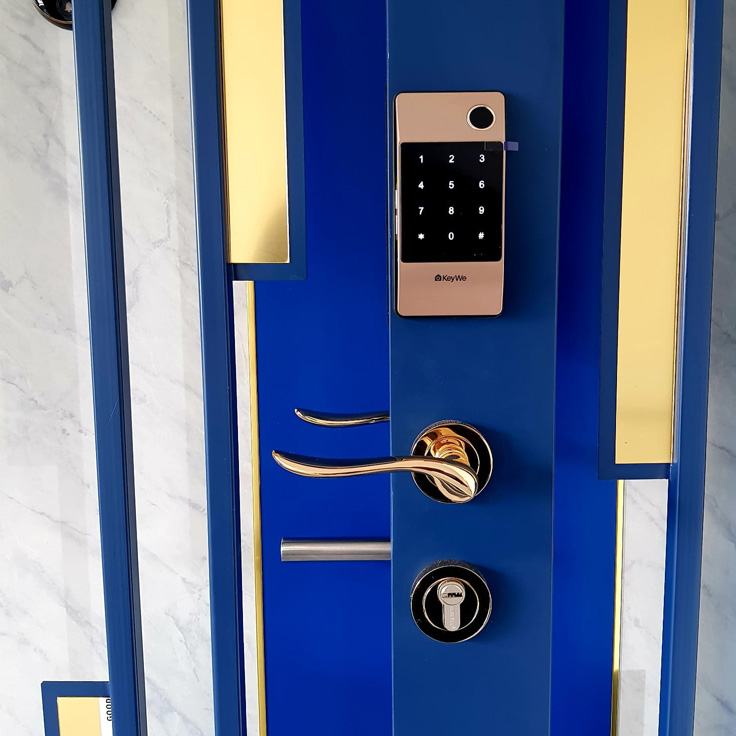 The Most Powerful Digital Lock Mobile App
1. Receive Push Notification after you unlock (Apple / Andriod)
2. Time History (Able to export to excel)
3. Issue Guest Key even without Wi-Fi (Bluetooth / 4G)
4. Time Zone for Guest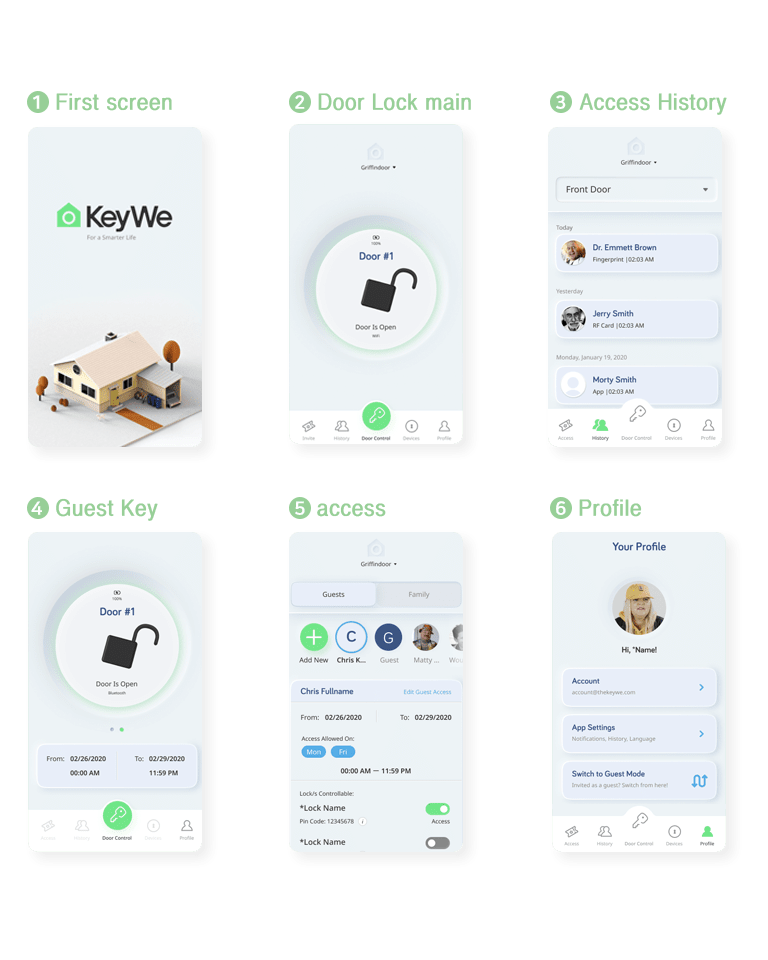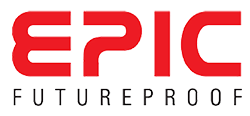 No.1 Best Selling Digital Lock in Japan Since 2017-2023
EPIC Japan have developed 12 Latest Smartphone Digital Lock for Singapore HDB Fire Rated Door and HDB Gate since 2017 to 2023
EPIC Digital Lock is the Best-Selling Digital Lock in Japan, as it is Small, Modern and Simplicity Design, Durable and Able to Install all types of HDB Main and Bedroom Doors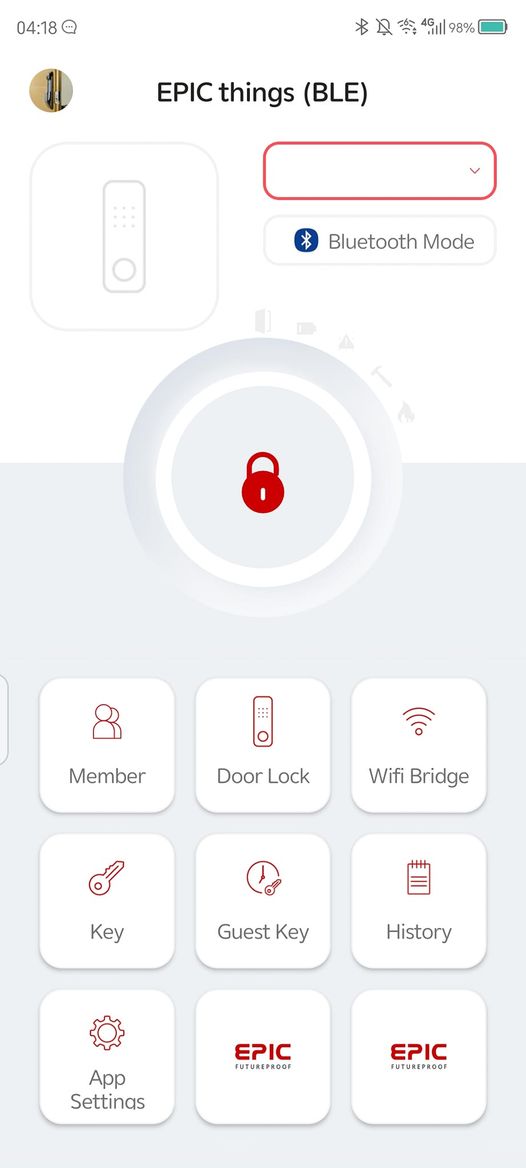 EPIC Things
(2023 New Mobile App)
The simplest digital lock mobile app that's suitable for everyone
Hence you are able to unlock your HDB Fire Rated Door and Gate using Bluetooth / Wi-Fi
Burglar Alarm and Push Notification when someone tried to enter your house and failed (New Features)

Push Notification for all types of Entry

Guest Invitation

Time Zone Restriction

Send one time Password Remotely
(Increases the reading speed and life span of digital lock)
All the EPIC 5G Digital Lock that is produced in 2023 have improve the motherboard from 8 bits to 16 bits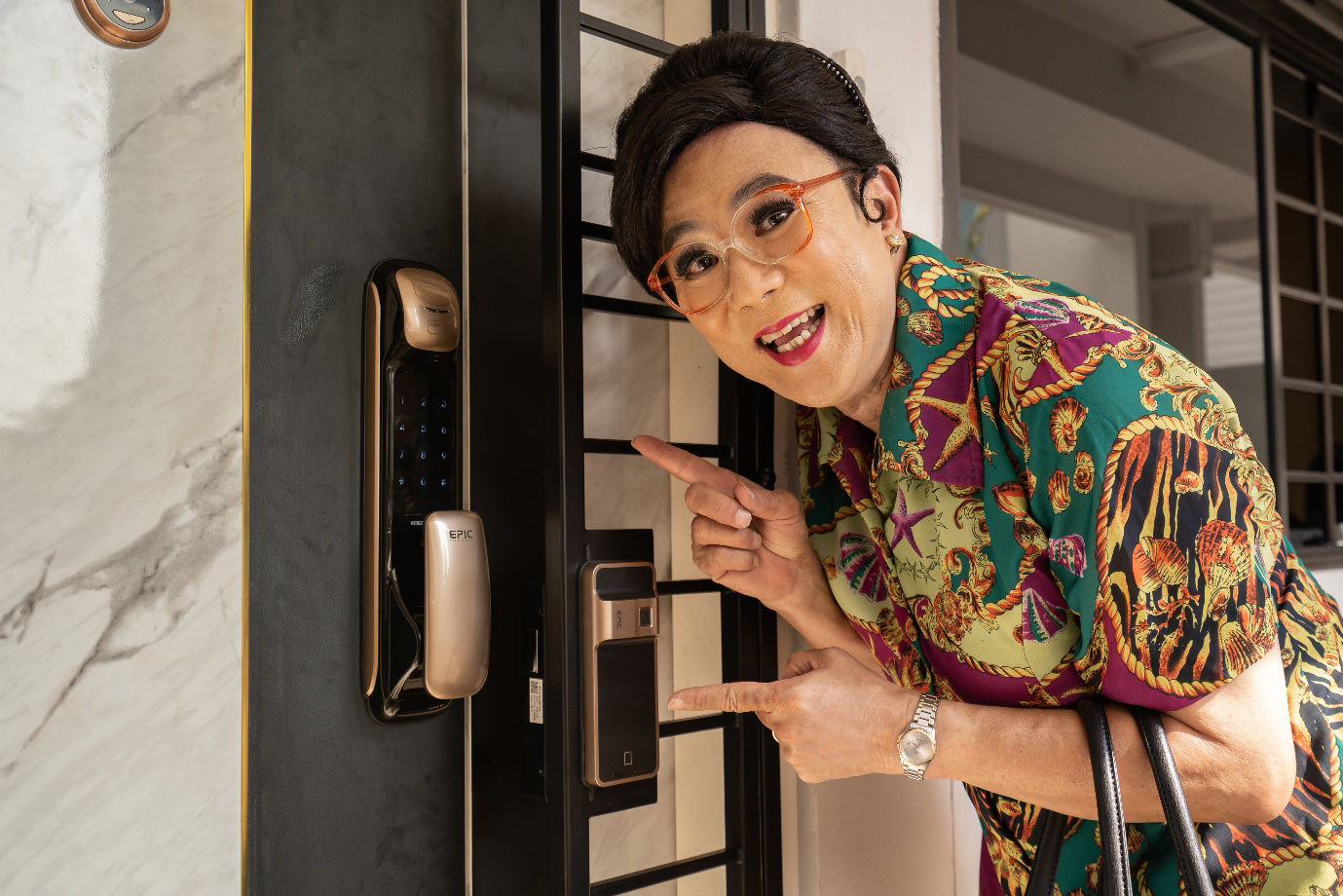 Top 3 Best Selling EPIC Smartphone Digital Lock Since 2017-2023
Only a popular digital lock can last in the market for 7 years
In 2023, EPIC have enhance the motherboard and improve the EPIC mobile app features to reserve this signature design
EPIC 5G Digital Lock is the only digital lock in Singapore that is able to honour up to 5 years warranty as it has been in the market for 7 years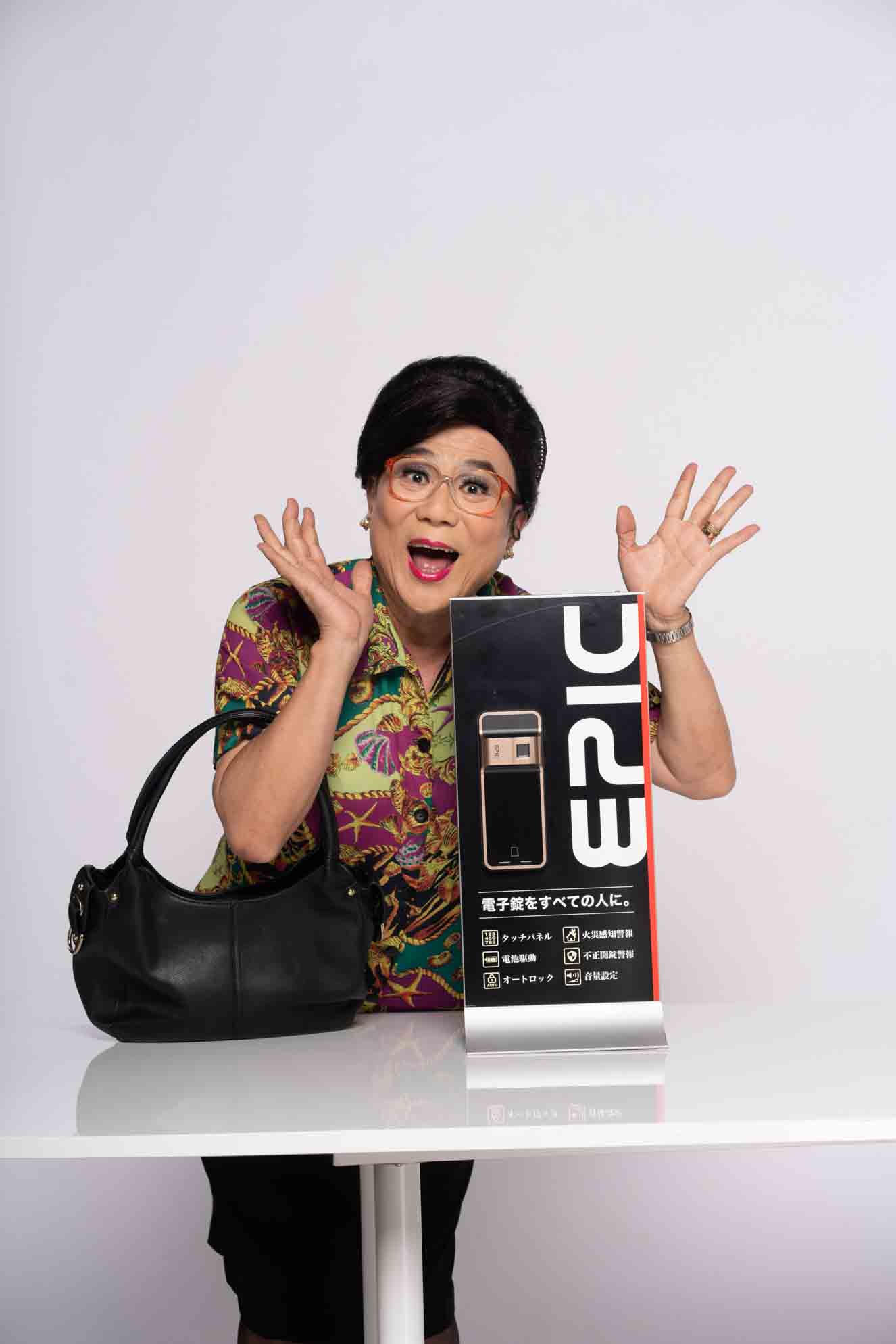 (1st Place)
EPIC 6G Dual Fingerprint Gate lock
In Satin Gold (Luxurious)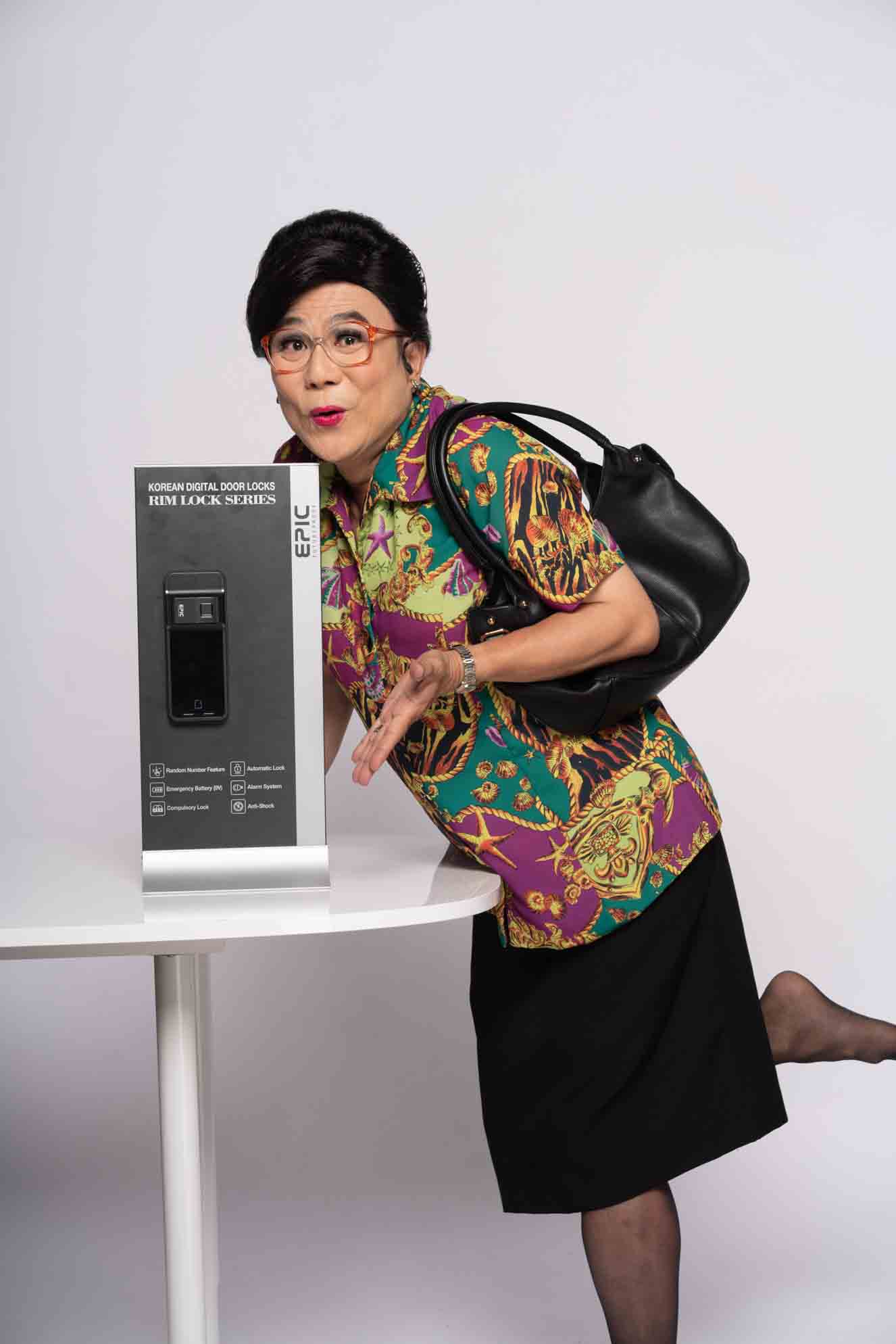 (2nd Place)
EPIC 5G Digital Door Lock
In Space Grey (Signature Model)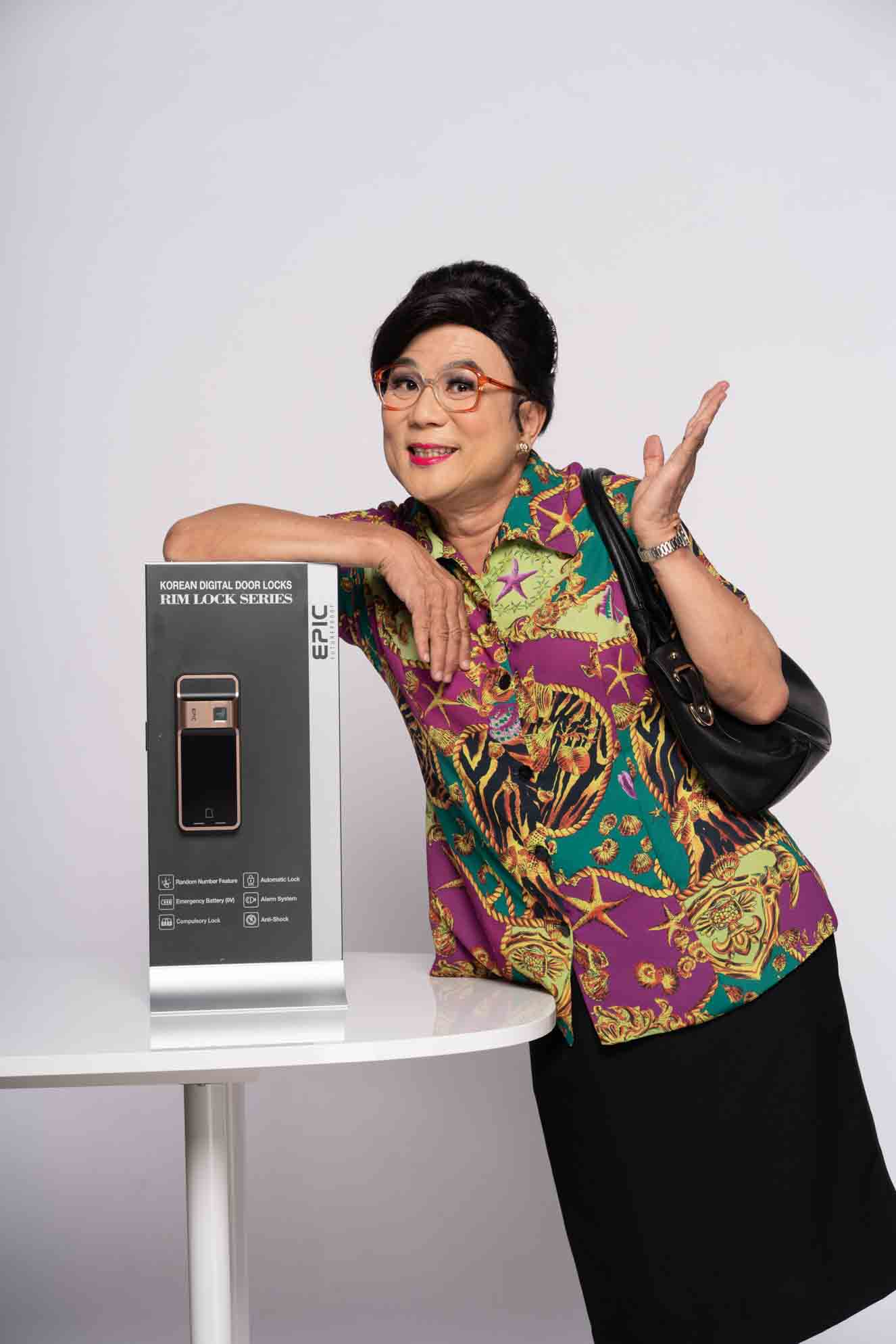 (3rd Place)
EPIC Gold Card Door Lock
Affordable and Durable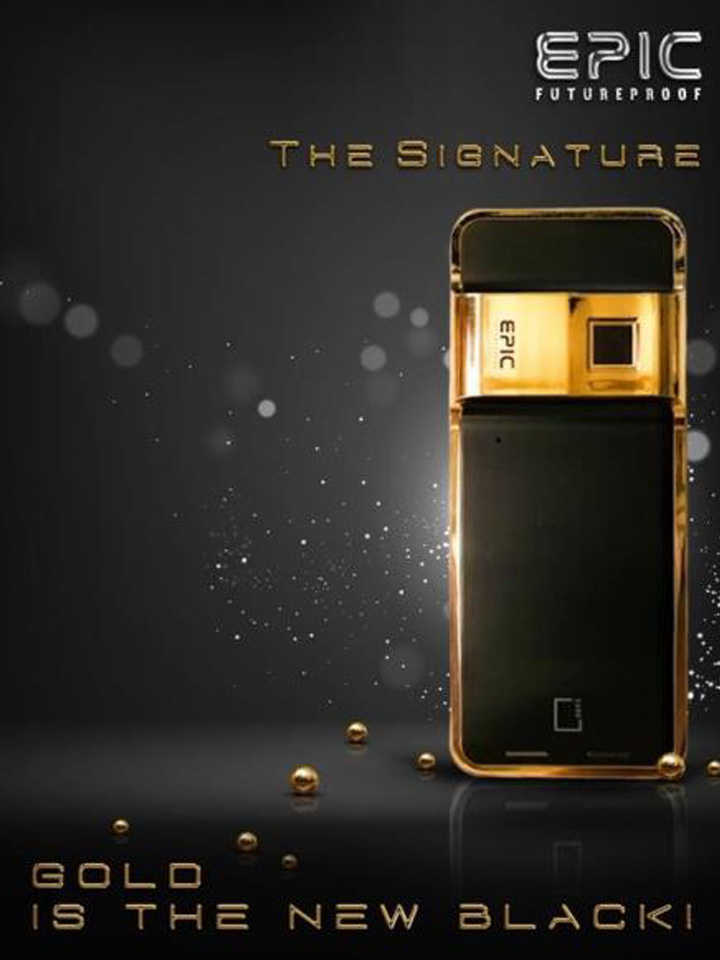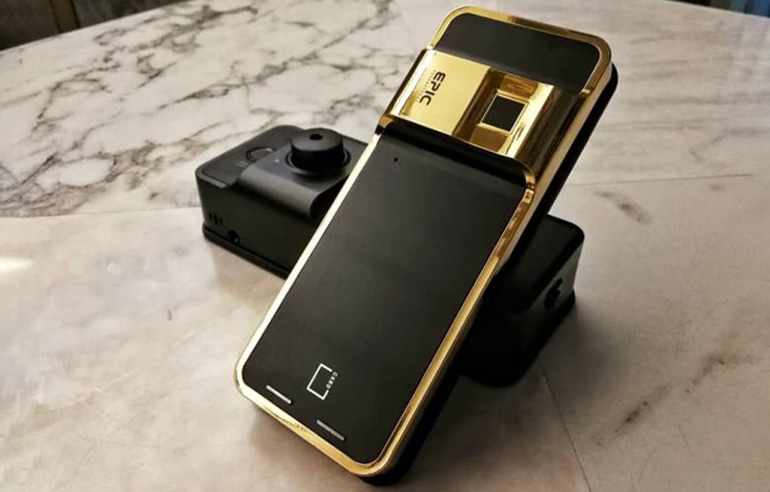 EPIC 24K Gold Platted Digital Lock (Limited Edition)
EPIC 24K Gold Platted Digital Lock is the most luxurious digital lock ever made in Korea, design for the Dubai distributor of EPIC
8 Grams of 24K gold were spray on top of the digital lock through 3 layers of gold coating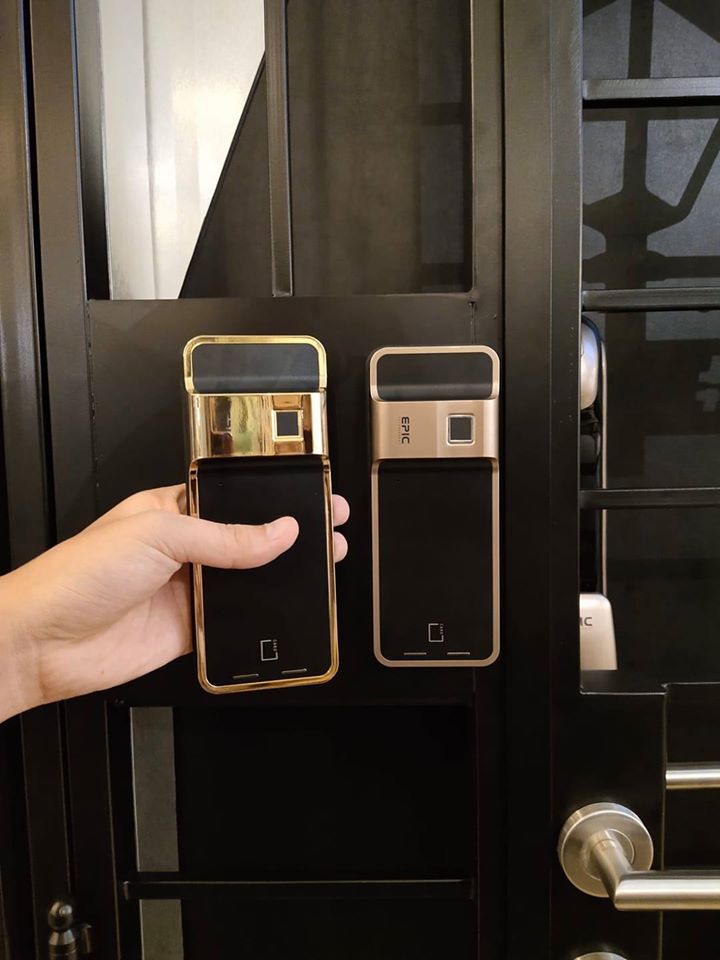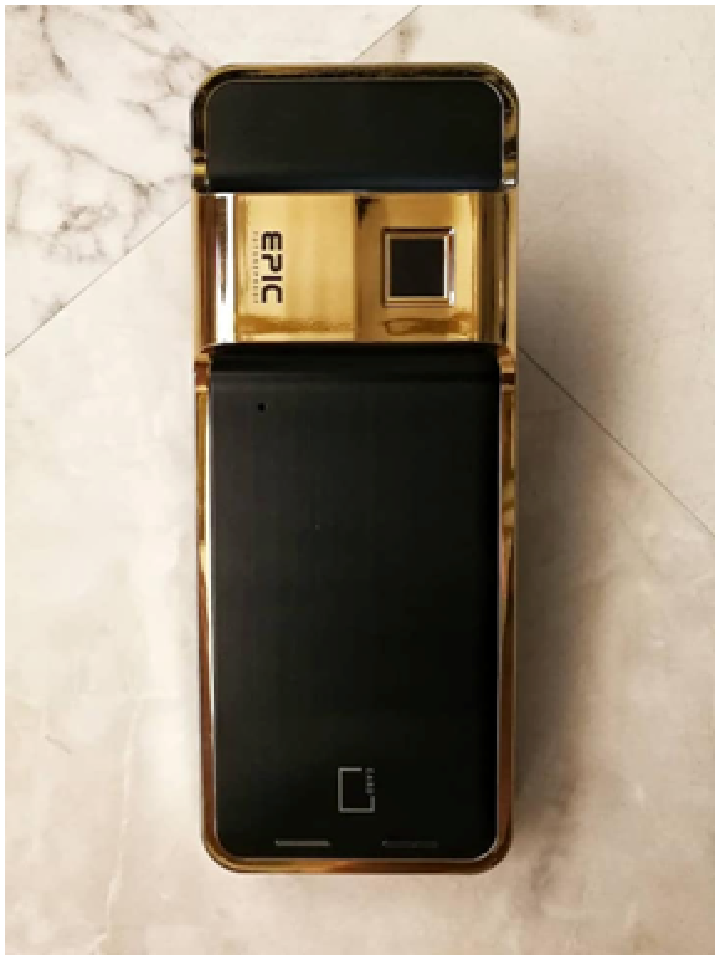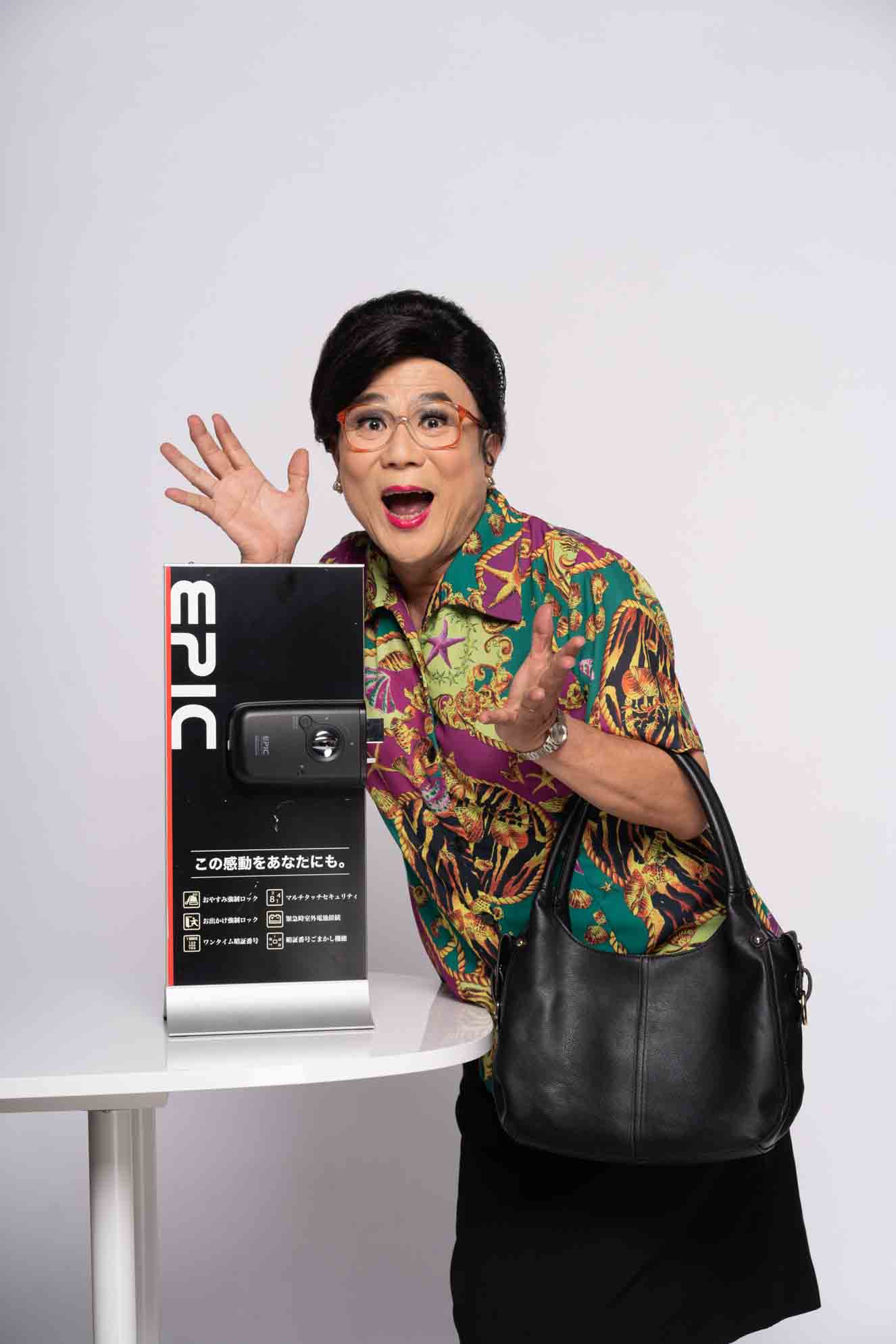 Horizontal Lockset,
is able to install majority of the door
Modification might occur
Cutting of door pattern if the door is not flat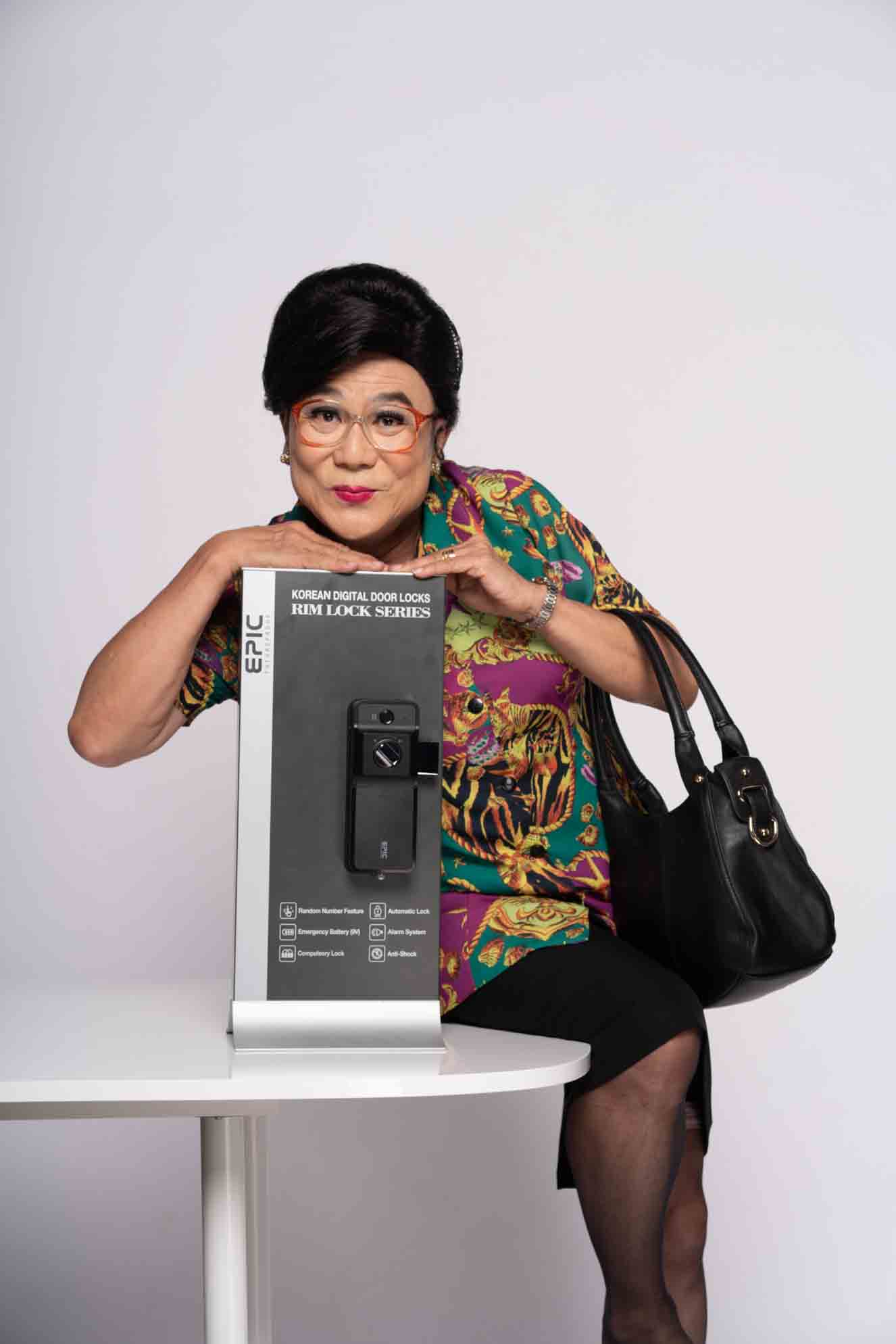 Vertical Lockset,
Suitable for
Door Pattern Stick out of the door

Pull Handle for condo is too close to the door

Door with glass at the center
Hook Lockset,

suitable for sliding door You can consider the EPIC 5G Pro Hook Digital lock
The Latest EPIC 6G Gate Digital Lock can replaces the Gate Mechanical Lock perfectly.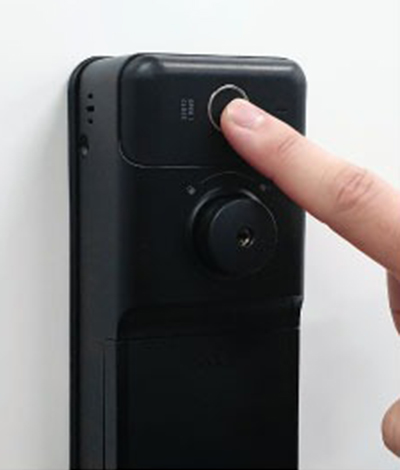 From outside of the house you can enter using the 6 Methods:
100 fingerprints

Up to 20 cards

Password

Bluetooth

WIFI (Add $50 for WIFI Bridge)

Key from the back unit
Unlock from inside the house (4 methods):
Fingerprint (EXCLUSIVE TO MY DIGITAL LOCK ONLY)

Mechanical Keys x 2

Bluetooth

Wi-Fi Optional ($50 Wi-Fi bridge)
EPIC 24K Gold Platted Dual Fingerprint Gate Lock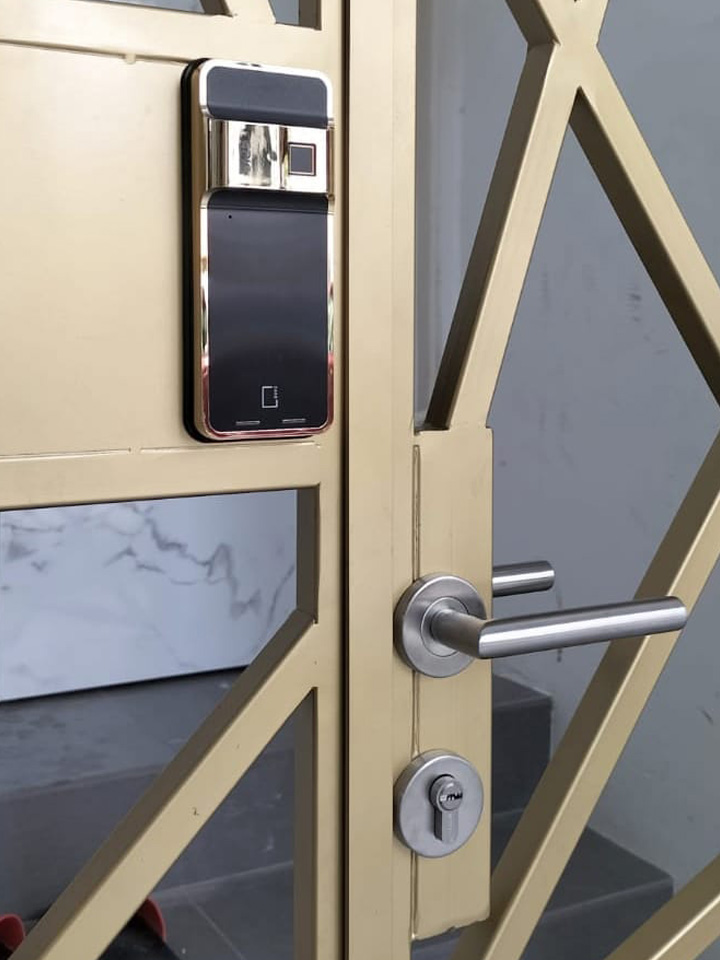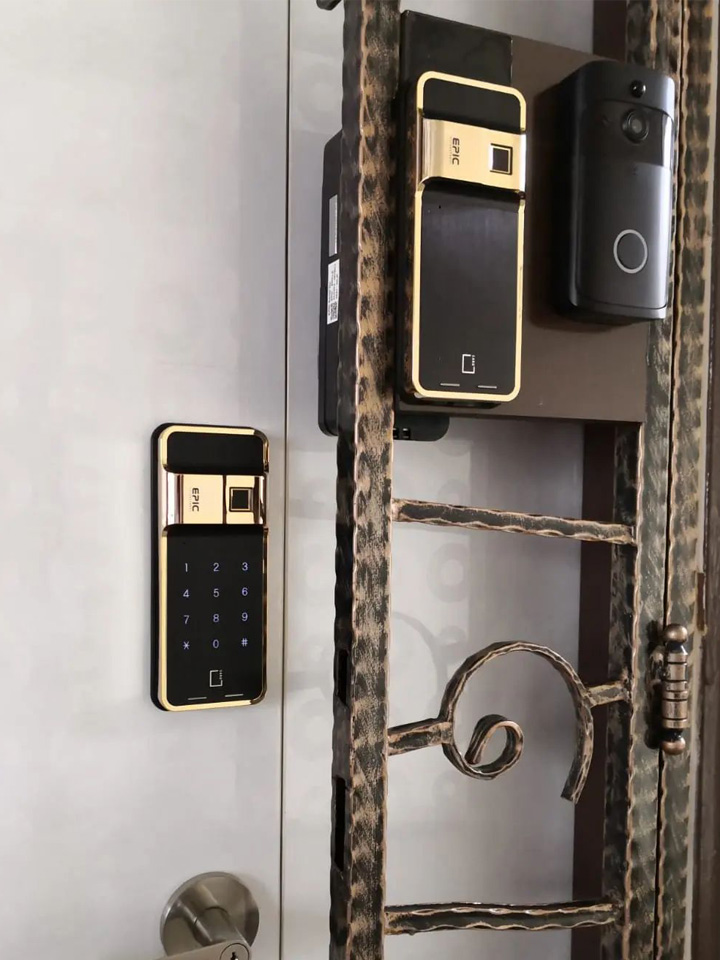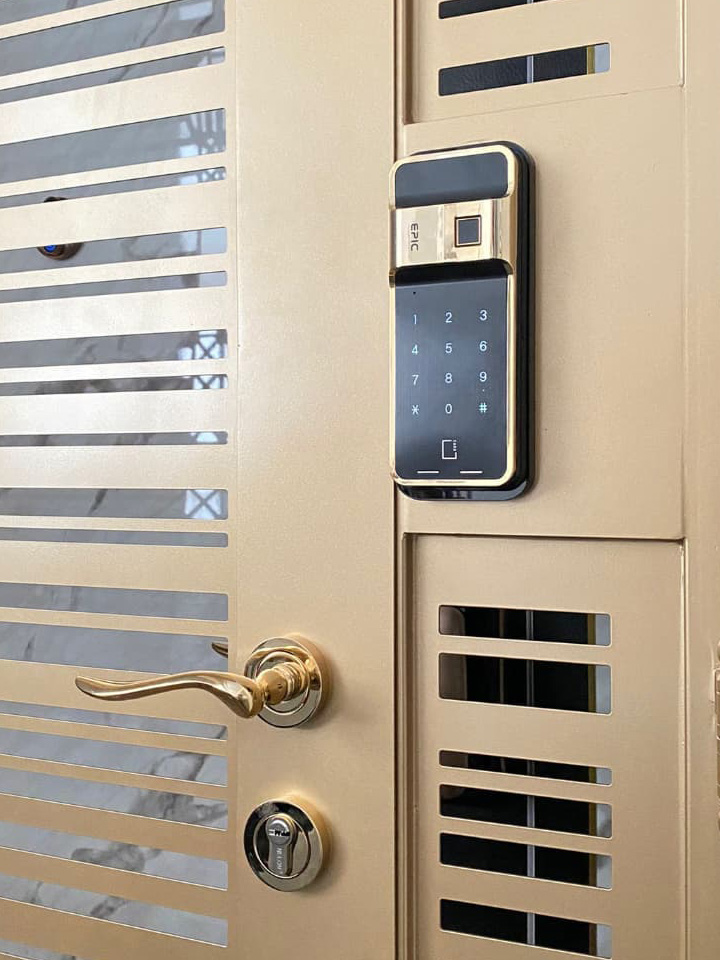 EPIC 6G Dual Fingerprint Gate Lock – Satin Gold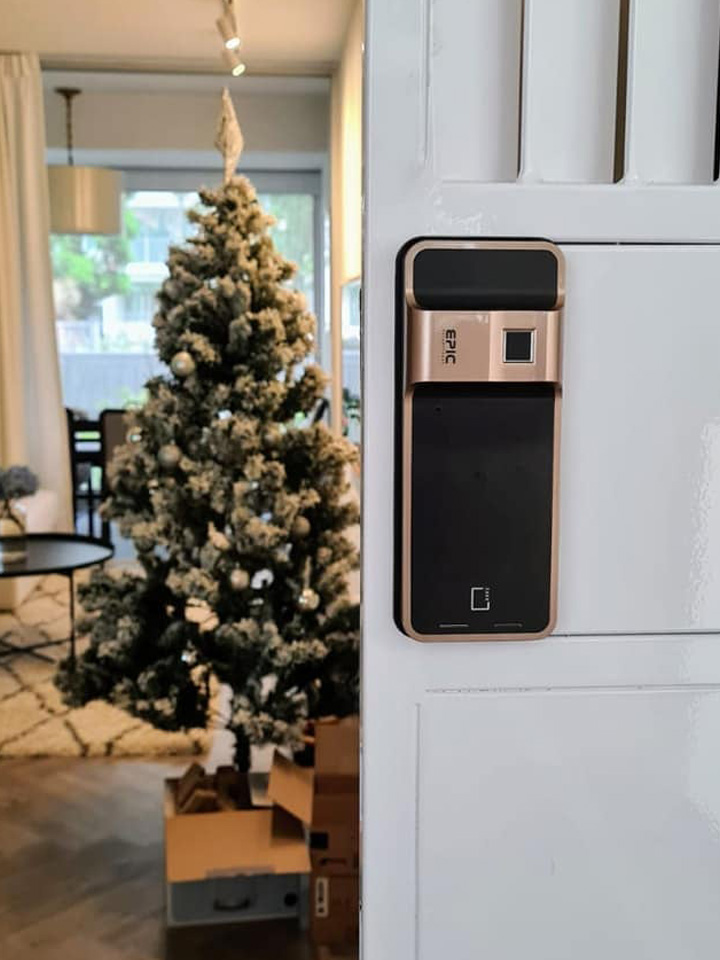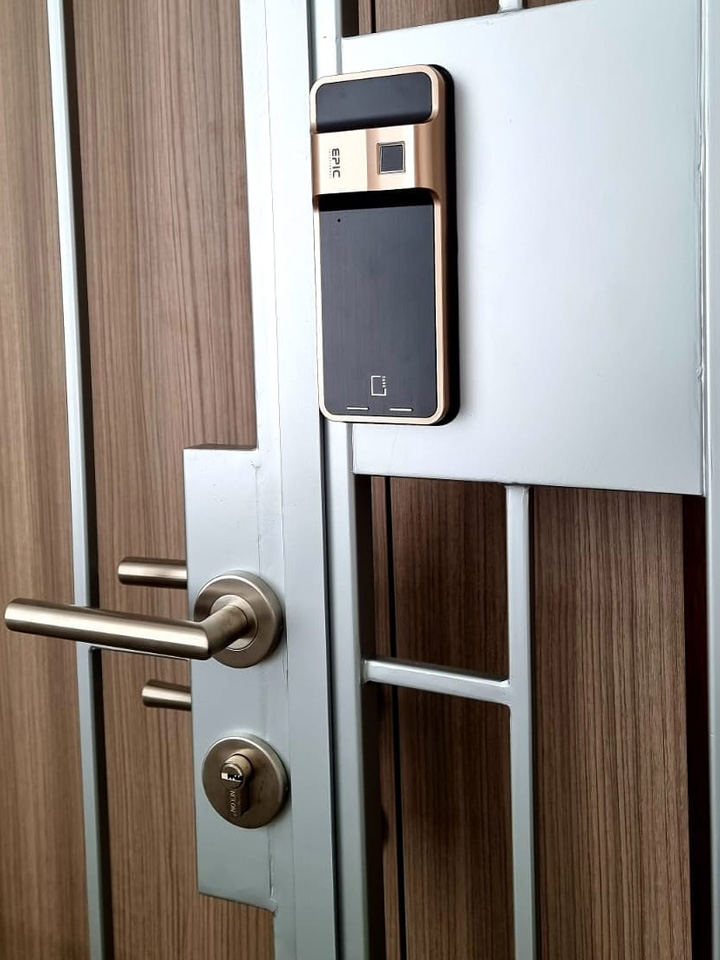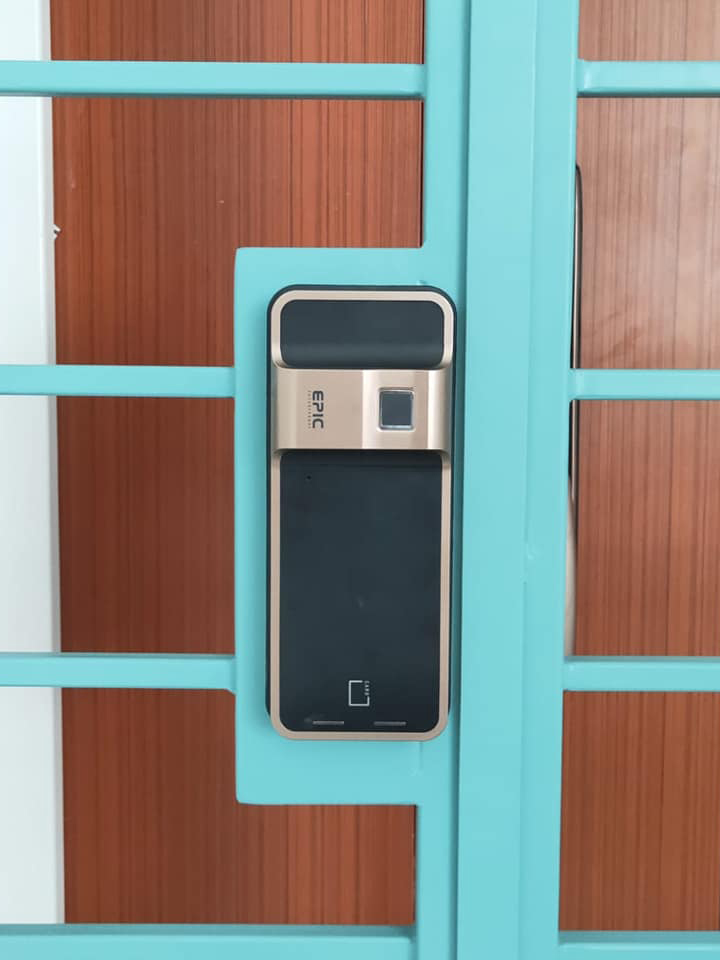 EPIC 6G Dual Fingerprint Gate Lock – Space Grey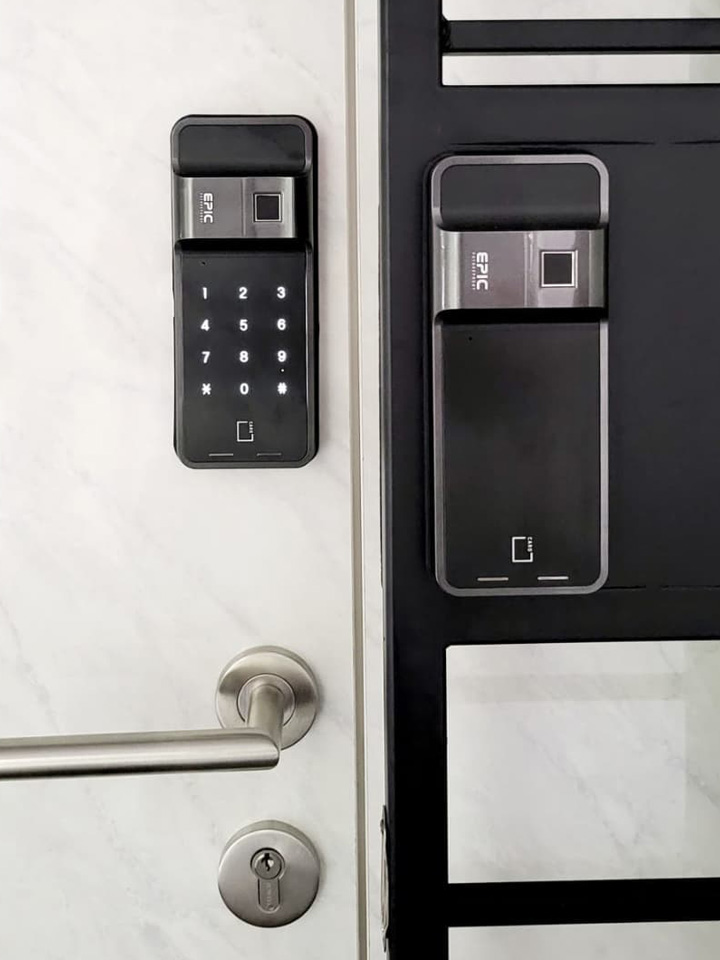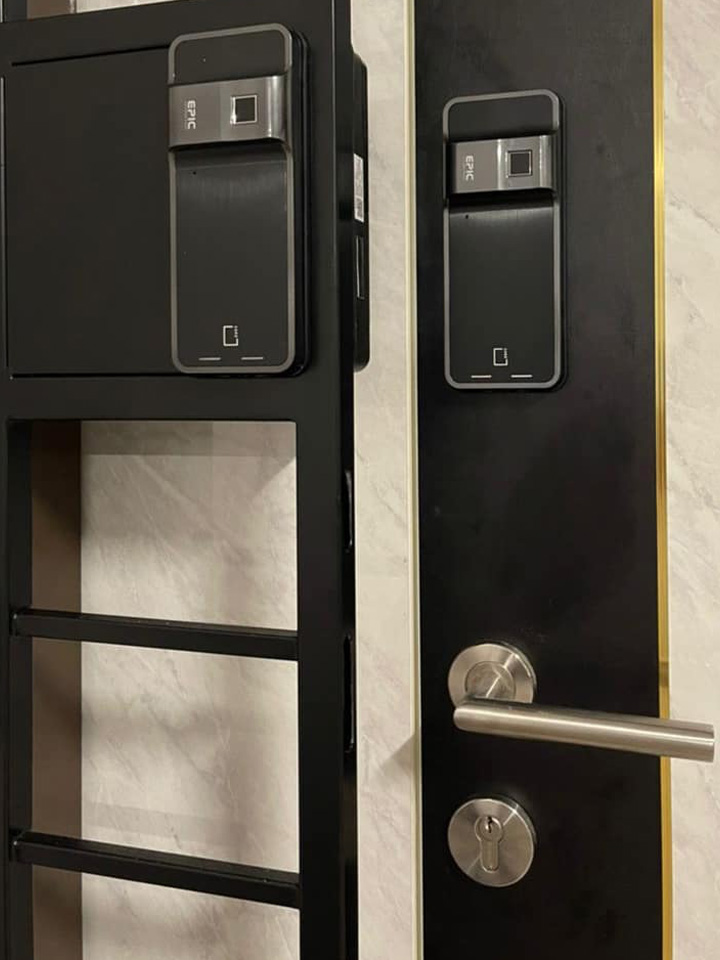 EPIC Card Gate Lock – Satin Gold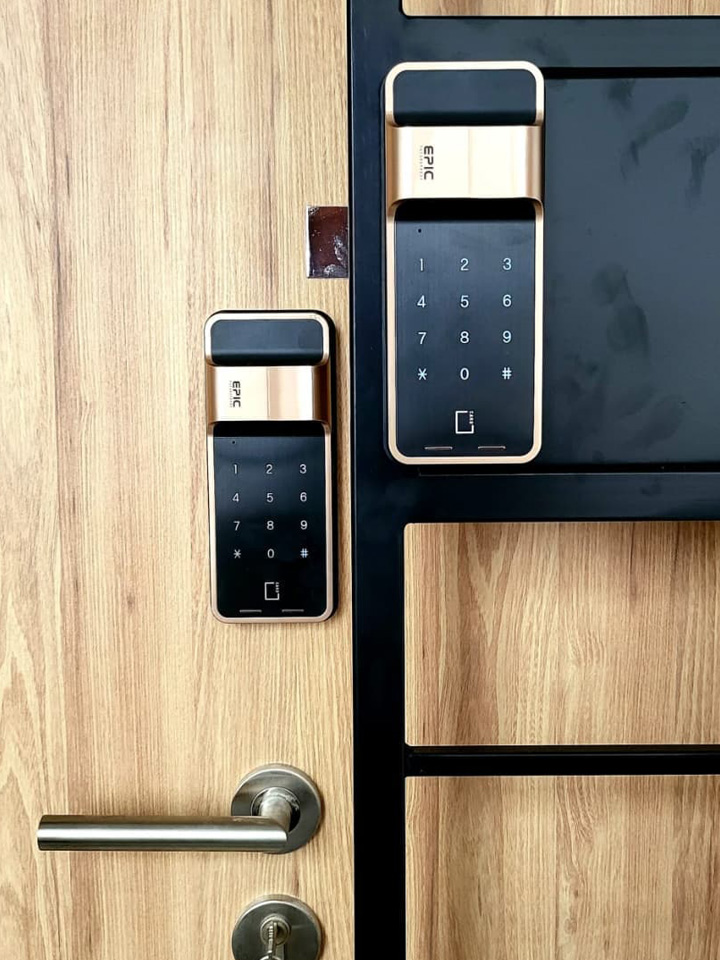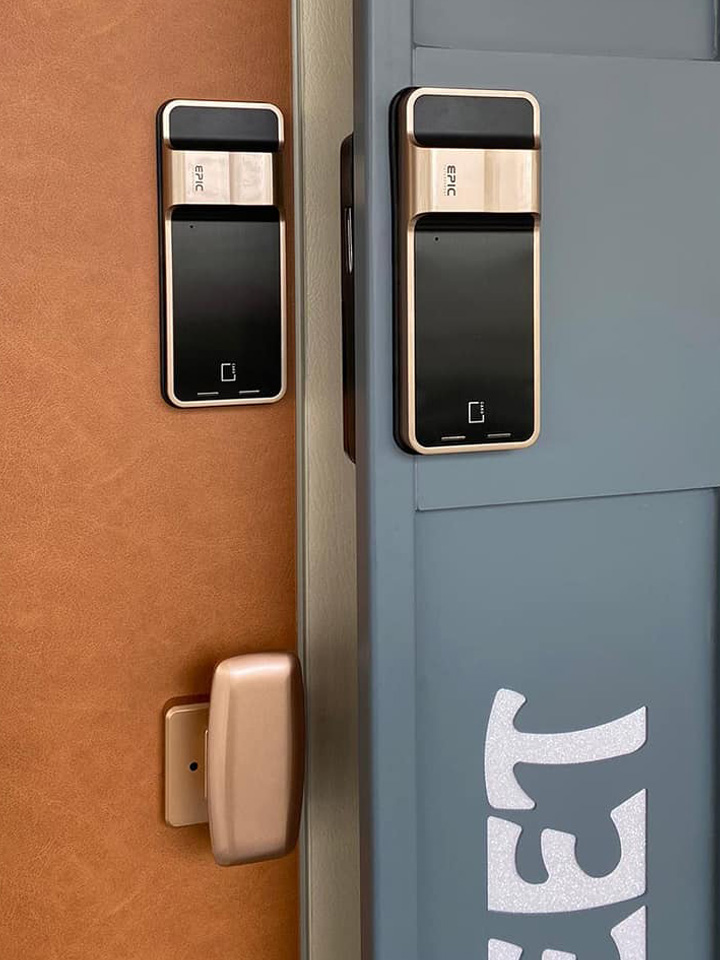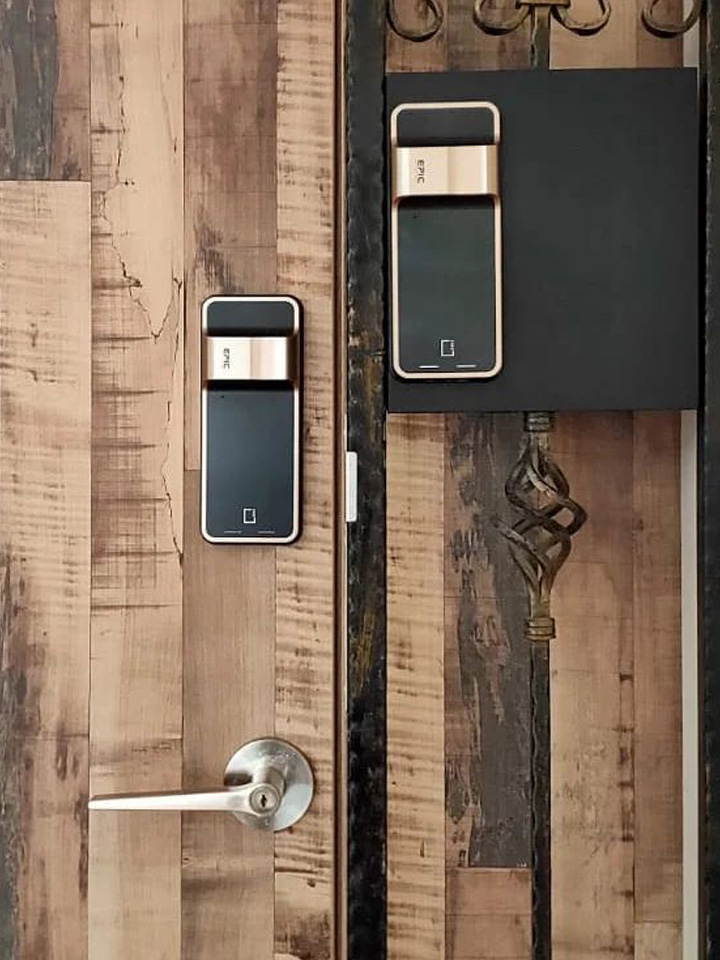 Get the Latest EPIC Satin Gold Digital Lock for your
HDB Door and Gate Today !!!!
GOLD is the New Black, Liang Si Mei have installed, have you ?
EPIC JAPAN 5G SMARTPHONE DIGITAL LOCK COMES WITH 1+2 YEARS WARRANTY
Basic Function EPIC Digital Lock with 1 Year Warranty
(2013 – 2023 Models)