DAE LIVI 900 Sliding Autogate Italy Up 900 KG (2 Years Warranty)
$ 2,600.00
DAE LIVI 900 Sliding Autogate Italy Up 900 KG
Product Description

2 Years Warranty
DEA LIVI 900 is a residential auto gate system suitable for sliding auto gates with up to 900 kg in auto gate weight on each arm. Experience powerful and efficient auto gate operations with 230V and 24V. DEA LIVI 900 auto gate motor is equipped with speed customizations and slow down on auto gate opening and closing. Besides that, DEA LIVI 900 ensures the safety of all auto gate users with anti-crushing safety feature device. Get your hands on the best auto gate systems, exclusively on Security System Asia.
Product Highlights
Support Maximum Gate Weight up to 900KG
An Operator for Residential Sliding Gates in 230V and 24V
Irreversible with limit switches
Speed adjustment and slow down in opening and closing
Anti-crushing safety device
Versions with increased speed only in BOOST models (16m/min)
Product Brochure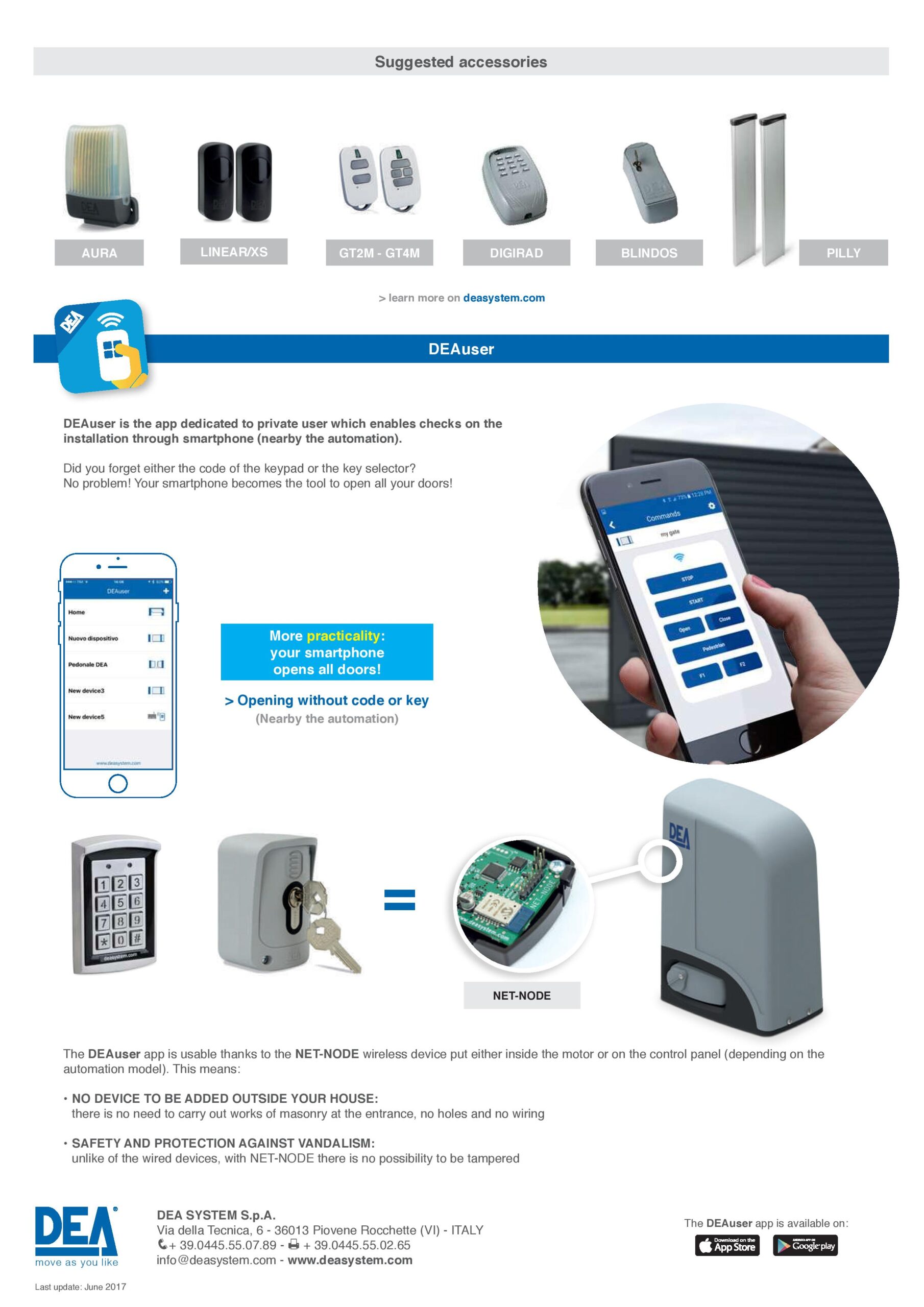 Product Technical Specifications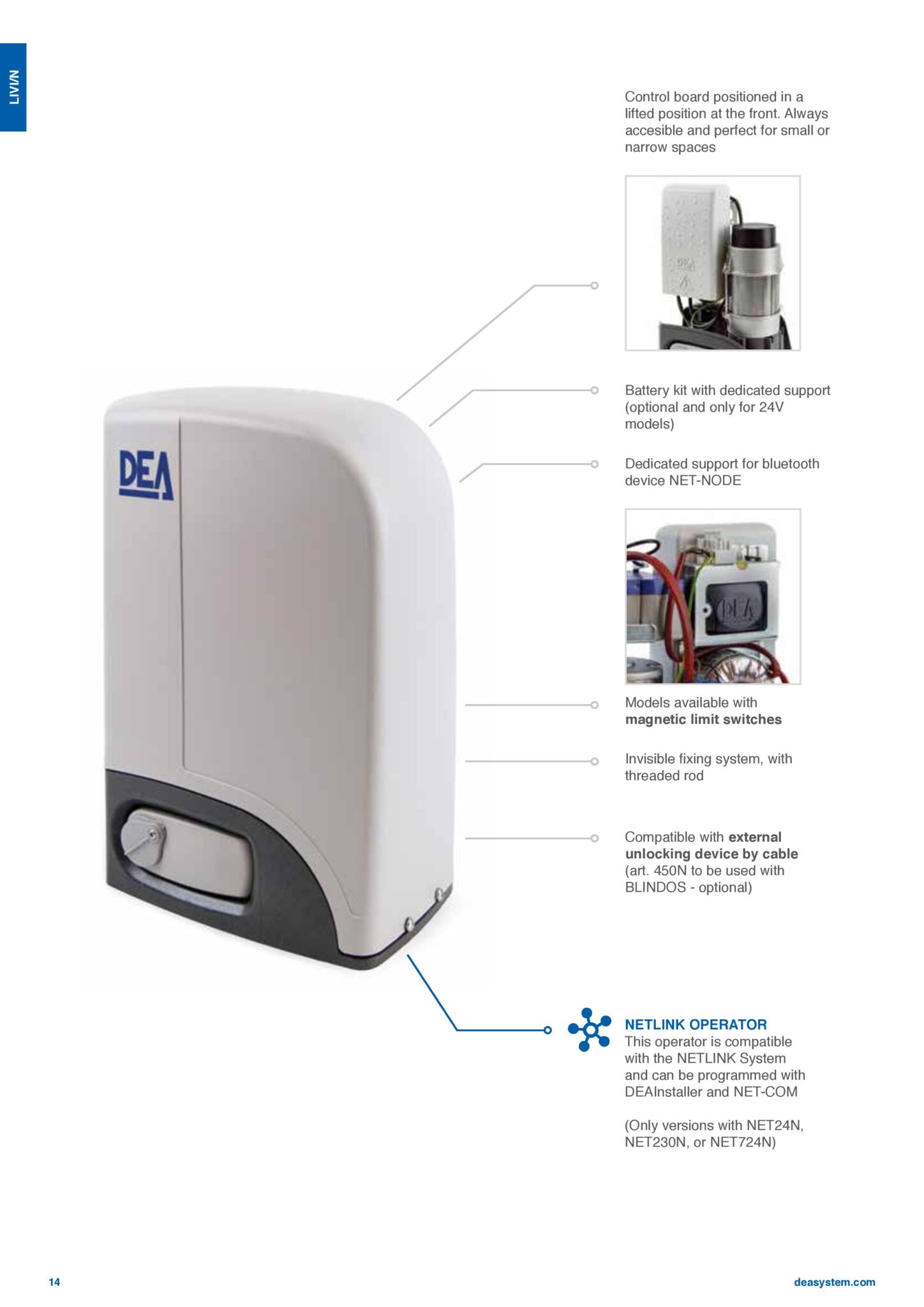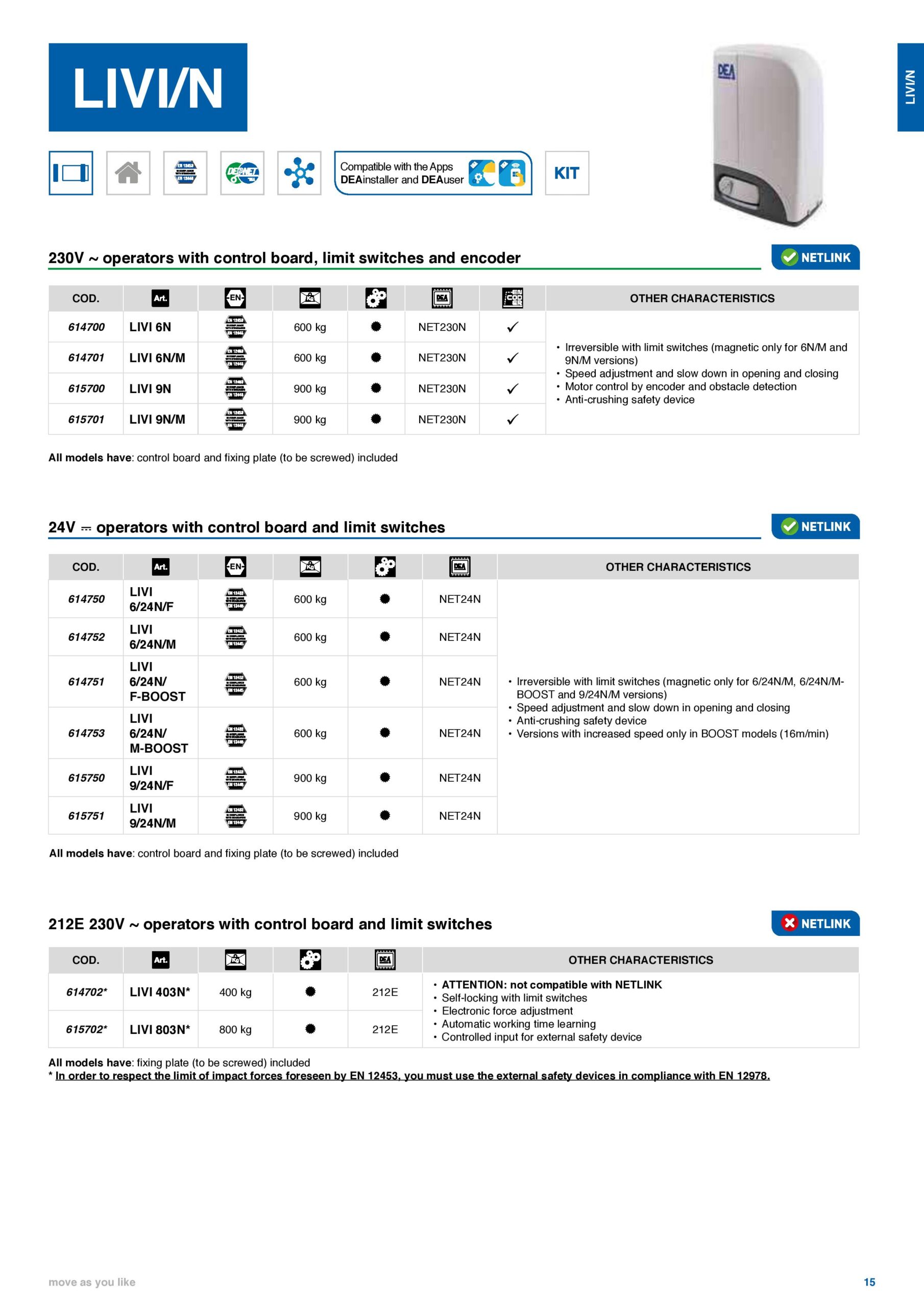 What's in the Box?
DEA LIVI 900 AC Sliding Motor x 1
F5 Sliding Panel x 1
433MHz Remote Receiver x 1
433MHz Remote Control x 3
Gear Rack (Each 9mm x 30mm x 1005mm) x 4
PVC Box x 1