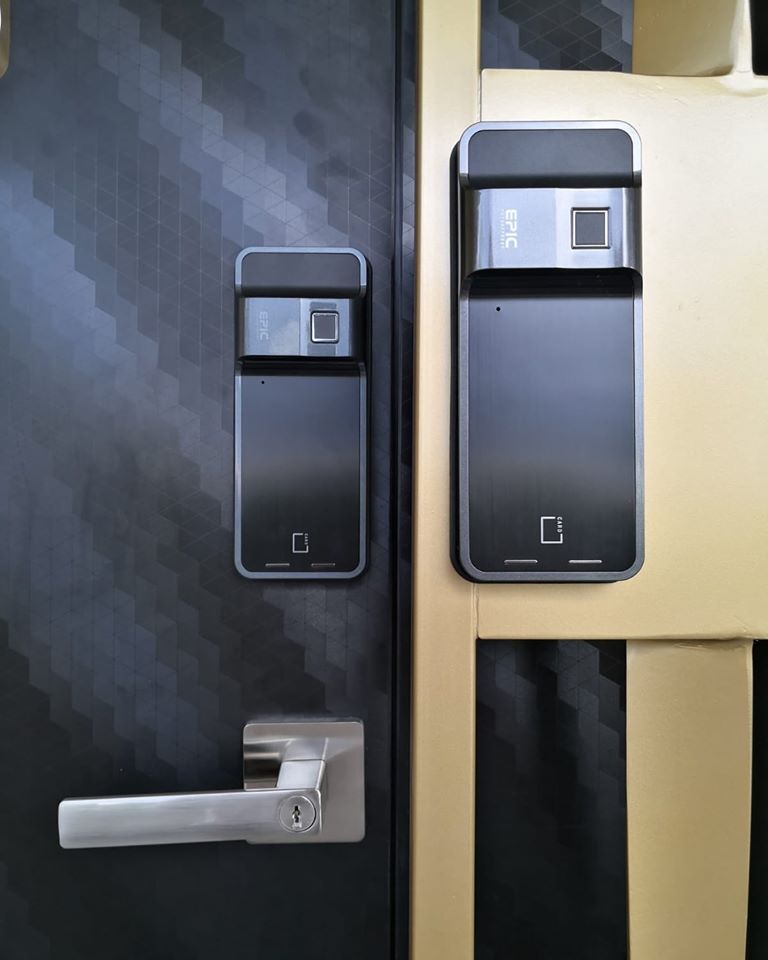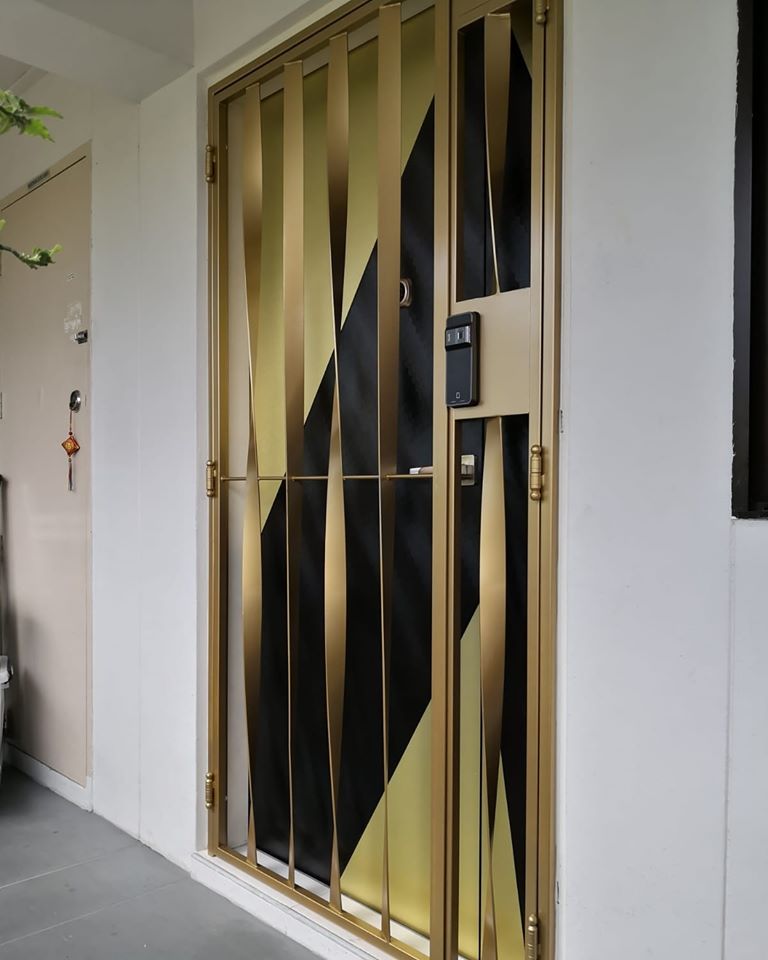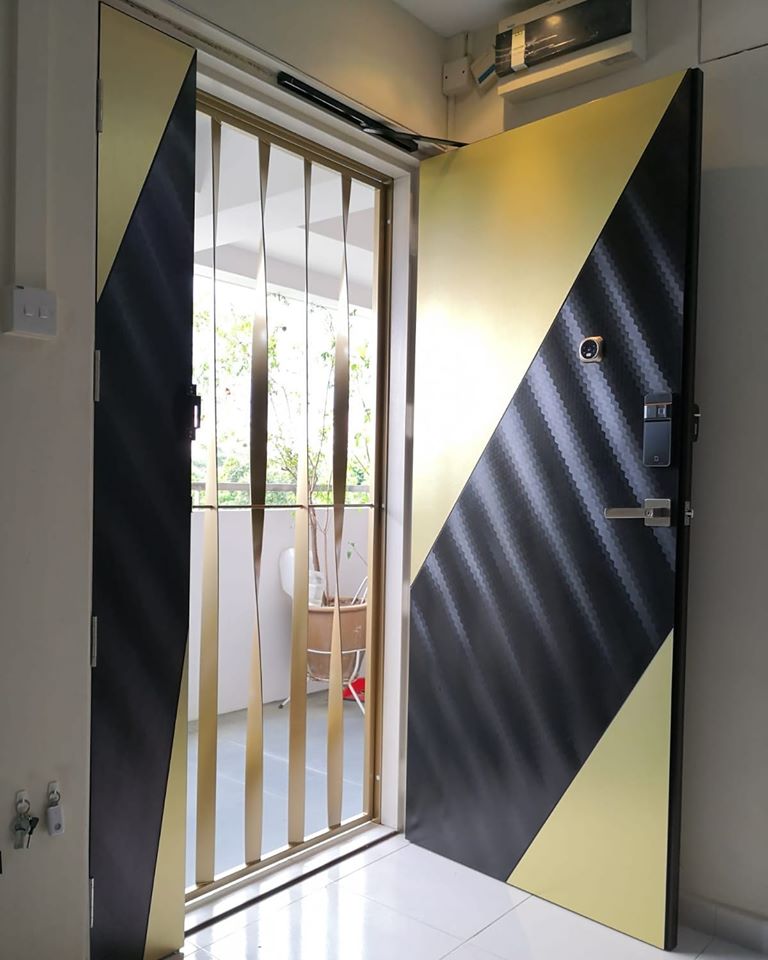 Which type of HDB FIre rated main door / Landed / condo door is suitable for digital lock ?
in My Digital Lock, we carry all types of digital lock to install onto different type of door.
As long as the digital lock have different types of lock set. It can be installed onto all different types of door. And EPIC have all the door set in the market unlike other brands
Above is one of My Digital Lock supporter whom invest in their HDB door and gate which have a wonderful result after matches our EPIC 5G Digital Lock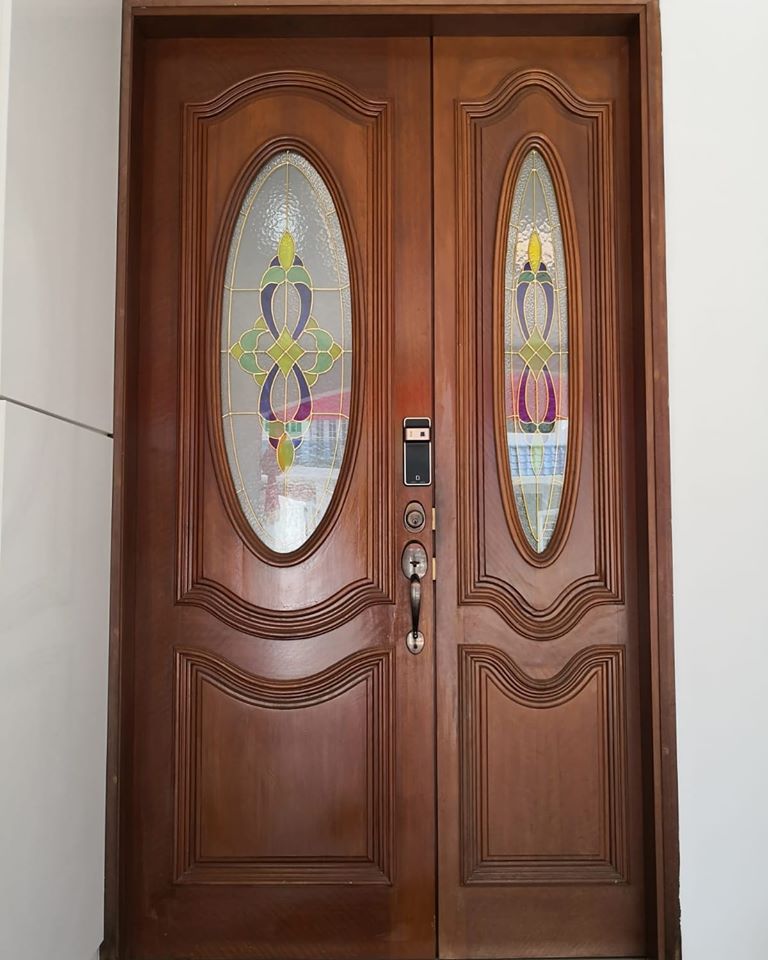 For landed properties whom have good quality solid main door, you can consider to purchase our EPIC Satin gold 5G Pro digital lock to add above your existing lock
The result is astonishing with keyless access
Besides keyless, it decorates your main door perfectly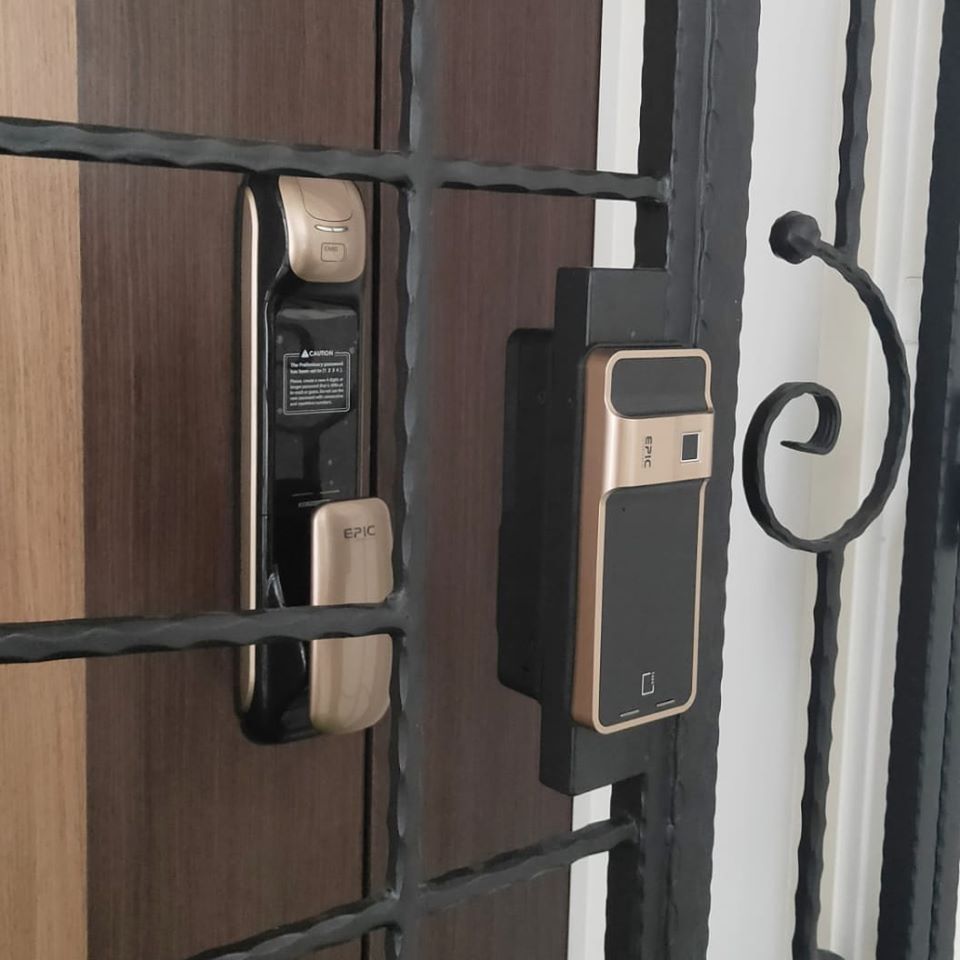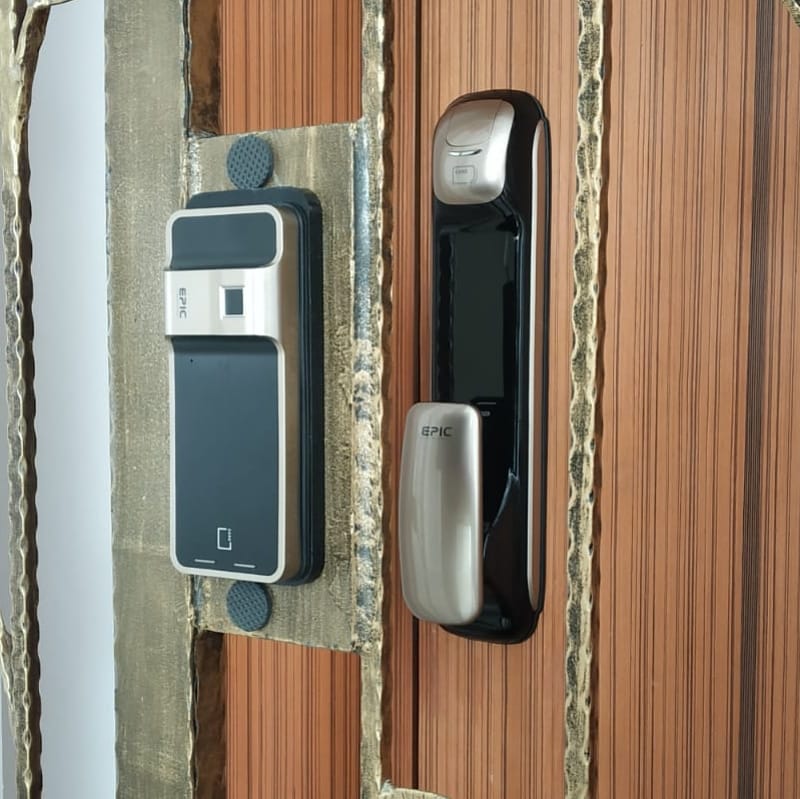 Otherwise follow the latest BTO trend, now every one is getting our latest EPIC satin gold series for the Push pull lock and gate lock.
Trust us, this is one of the nicest combination digital lock in function and color for majority of the HDB door in Singapore
The colour matches perfectly onto the existing HDB gate and door
Only at My Digital Lock, You can find such nice projects